All Weather Launches Title 24 Compliant Series 6100 Windows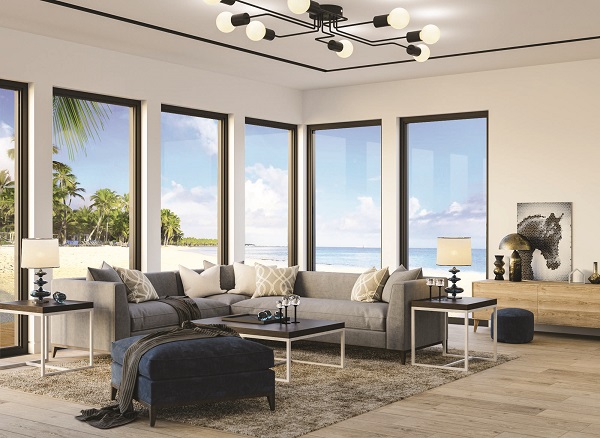 All Weather Architectural Aluminum has launched the Series 6100, which is the company's first window system engineered to meet Title 24 compliance using the prescriptive method.
Available to order from All Weather's network of dealers, the new Series 6100 aluminum window utilizes a thermal strut system and offers dual and triple glazing. It features a 3 3/4-inch frame, mitered corners and European corner keys for enhanced structural integrity to achieve a commercial performance grade. All Weather says this new window series is its best exterior glazed solution for buildings 12 stories and under.
The system features the company's latest aluminum extrusion frame design, concealed hinges and a tension spring screen without pull tabs. The series offers fixed, casement, awning and combination configurations; a max casement size of 48 by 96 inches; a max fixed lite size of 60 square feet, contemporary Encore handle and European style Fapim operator hardware options; an SDL and TDL option; and Class 1 clear and bronze anodized finishes.
"Our new Series 6100 reflects our commitment to providing energy-efficient products that are aesthetically pleasing and offered in large sizes that enhance how our customers experience the world around them," says Bert DiMauro, president, All Weather.
"It has been very exciting to see the Series 6100 transform from the first CAD drawing to the actual physical product," says Todd Smith, sales manager, All Weather. "The design of the Series 6100 is based upon customer and market feedback and opens up an even wider array of projects and markets for us that require very low U-factors and extremely large operable windows."