CGI Windows & Doors Launches Statewide Florida Heroes Contest
April 6, 2021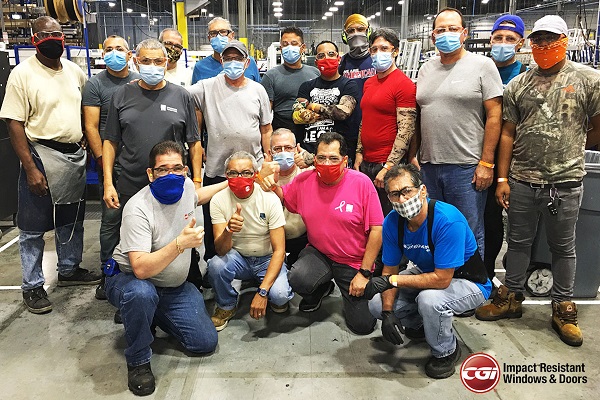 CGI Windows & Doors, part of the PGT Innovations family of brands, is expanding its "CGI Heroes: Celebrating Strength" initiative into a statewide contest to recognize heroes across Florida who go above and beyond to help others.
Beginning April 6, individuals can nominate a full-time Florida resident as a "community hero" at cgiwindows.com/heroes. Four CGI Heroes will be recognized and each awarded a $1,000 cash prize. After that, a statewide public online voting period will determine the grand prize winner, who will be presented with a $5,000 cash prize.
"Our first CGI Heroes campaign in 2020 resulted in hundreds of stories of individuals demonstrating strength and compassion in South Florida. When we saw how the winning stories brought hope to the communities and encouraged others to also take steps to serve those in need around them, we were inspired to expand our contest to the entire state," says Bob Keller, president of the Southeast business unit for PGT Innovations. "It will be our honor to acknowledge the efforts being performed by everyday heroes all over Florida and to highlight their contributions to their communities."
To nominate a hero, people are asked to fill out the nominee and recipient contact information form online and provide a short description of how the hero has gone above and beyond and why the person deserves recognition.
The deadline for nominations is Thursday, April 22, at 4 p.m. EDT. The contest winners will be notified by phone or email and announced on CGI's Facebook page and other digital channels. Nominees must be 21 years of age or older at the time of entry and be a Florida resident.