Chris Yankowich Appointed as CEO of The RiteScreen Company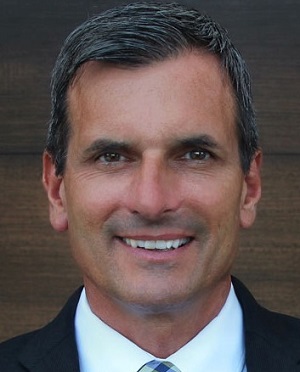 The RiteScreen Company LLC appointed Chris Yankowich as CEO and a member of its board of directors.
Yankowich joins RiteScreen with a background in strategic, commercial and operational leadership in the building products industry, having most recently served as CEO of Dreamline, a North American shower enclosure company, where he grew the company's e-commerce sales channels an completed strategic acquisitions. Prior to Dreamline, Yankowich was CEO of three private equity-owned companies in the building products and home goods sectors, following nearly 20 years of increasing responsibility at Masco Corp. and eight years of operations experience as an engineer at Boeing.
"I am thrilled to be joining RiteScreen at such a pivotal moment for the company and the screen manufacturing sector," says Yankowich. "COVID lockdowns have generated a significant and lasting increase in consumer demand as attention shifted to home renovation. At the same time, builders continue to respond to a shortage of housing in the U.S. with increased construction of new homes. Now, headwinds caused by the supply chain crisis and labor shortage are clarifying the value of outsourcing screen manufacturing for window and door providers."
Yankowich spoke with Window + Door magazine about his experience, the industry and growth plans.
He joins the company at a challenging and pivotal time in manufacturing. Among the business challenges today are labor and supply chain. Although the labor shortage isn't new, COVID exacerbated the problem. "Engaging employees and treating them well is the most important thing in trying to attract talent," said Yankowich in a conversation with Window + Door. "The other thing is being competitive in compensation with what we need to pay our employees and having the right benefit structure."
Yankowich said RiteScreen has "been doing very well" with acquiring raw materials, which he attributes to good partnerships with its suppliers. "Having a very close partnership with our suppliers has helped us exceed what other companies have been doing in terms of getting materials in place to service our customers," he said.
Yankowich has an eye turned toward growth, in part because more window and door manufacturers looking to outsource their screens because of labor shortages and a desire to utilize capital and space in their window factories differently. "That has shifted more of our business to be that supplier of window screens for the window and door companies, and it allows our customers to focus on their core business," he said. "Our focus is so razor-focused on the screen category it's allowed us to take on more business to help our customers out."
Geographically, Yankowich sees opportunity to grow in new areas. RiteScreen currently has seven locations throughout the U.S., all of which he says are located close to their customers. He also expects a growing after-market and e-commerce business to be a nice opportunity as the older home inventory may need to replace its window and door screens. "People are shifting more to digital and ordering online," he said, "so I think there's an opportunity there."