Construction Spending to be Solid This Year, but Unknowns Remain Around Economic Recovery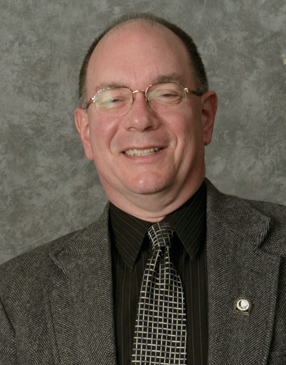 Keynote speaker and economist Dr. Chris Kuehl. Kuehl, a managing director of Armada Corporate Intelligence, offered a positive outlook on financial recovery, particularly in comparison to the long road taken in 2008 by the U.S. during the Fenestration and Glazing Industry Alliance Virtual Annual Conference.
Still, Kuehl conceded there are many unknowns remaining, especially regarding when the global pandemic will be declared over and when widespread vaccinations will be available.
"As economists, we are making predictions, but they are based on inadequate information," says Kuehl. "We just don't have the data yet. So, part of the conversation is about what things might look like." He brought up the COVID relief package currently being considered by Congress, which would total $1.9 trillion in funds. Kuehl said the stimulus package could either allow the economy to "roar back" or serve as a recipe for "stagflation" down the road.
Kuehl reported that inflation is driven by three factors:
Wage inflation, which he declared as not an issue now, with so many unemployed in the country.
Commodity costs, currently serving as a big factor now with the cost of resources, such as steel.
Money supply, which Kuehl described as, "when there is a lot of money in the economy, consumers spend like they are on fire."
"That third one worries me, with the stimulus plan," he said. "It's been months since consumers could go to football games or to Disneyland. Those impacted by the lockdown but not financially hit have a lot more money in reserves than usual because of this. That money could come cascading out in a hurry."
For the industry in general, Kuehl saw positive news. He predicted that construction spending will likely be solid this year, and not just for the residential sector. Modest growth is expected in 2021. Kuehl also foresaw an emphasis on cleanliness in office settings and a continued need for sanitizing buildings.
Capital expenditure is expanding, said Kuehl, adding that those numbers are already back to what they were in 2018 and 2016. "That is very good news for a lot of industries," he said. "Global manufacturing in general has been improving. As recently as three months ago, countries were in the red but now they are almost all above 50 percent. We expect most countries to be back to normal by 2022."
Kuehl described what he saw as a "jagged swoosh" recovery for the U.S., meaning that over the next several years, the country will have periods of growth followed by periods of decline. Collectively, it will still trend positively, but it will not be a smooth line.
"We are predicting manufacturing recovery levels in 2021 to be better than 2019, and staying there," Kuehl said. "We've been coming out of this recession at a pretty rapid clip, unlike in 2008."
Another positive indicator for this is that the Credit Managers' Index is getting back to normal. Kuehl said when this particular index trends in a positive direction in January or February like it has, they are predicting things to get better in May or June. "We are seeing that on the manufacturing side and on the service side," he said.
All in all, Kuehl said that while he didn't think things have moved quite as quickly this year as many hoped, the economic future was still bright.
"We are still in pretty good shape, especially compared to the mess we went through last year," he said.