Flexscreen Welcomes Two Local Mayors to Manufacturing Facility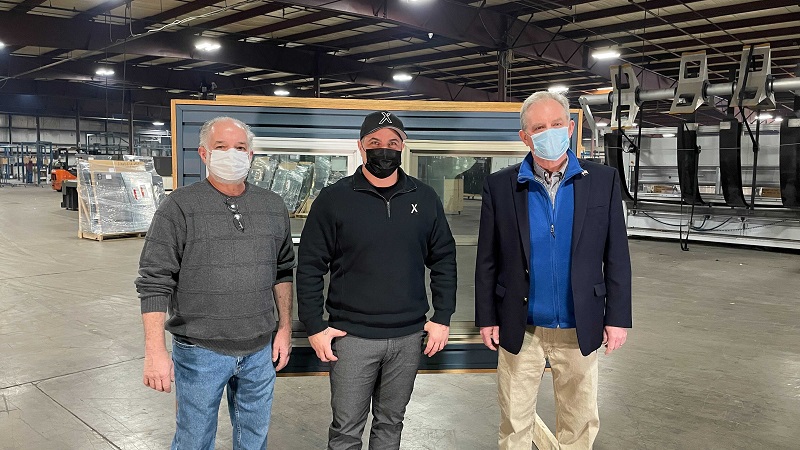 Flexscreen welcomed two local mayors—Joe Zaccagnini, mayor of Export, Pennsylvania, and Regis Synan, mayor of Murrysville,  Pennsylvania—at its Export, Pennsylvania, manufacturing facility on Feb. 3.
The visit was meant to showcase the local business and how it is effectively operating under CDC guidelines during the pandemic, and also creating jobs in the area. FlexScreen founder and president, Joe Altieri, and a few team members walked the mayors through the facility introducing the product and showcasing how they have made work safe for employees.
"We are grateful for our local mayors' support, who carved time out of their busy schedules to tour our facility and learn how we're driving growth despite the pandemic headwind," says Altieri. "We have large aspirations for Flexscreen—on a mission to give back to our community with job creation and foster a company culture that we're very proud of."
A recent equity partnership with Shark Tank Entrepreneur and Investor Lori Greiner brought along rapid-fire growth, according to the company.