Kolbe Celebrates 75 Years in Business
February 4, 2021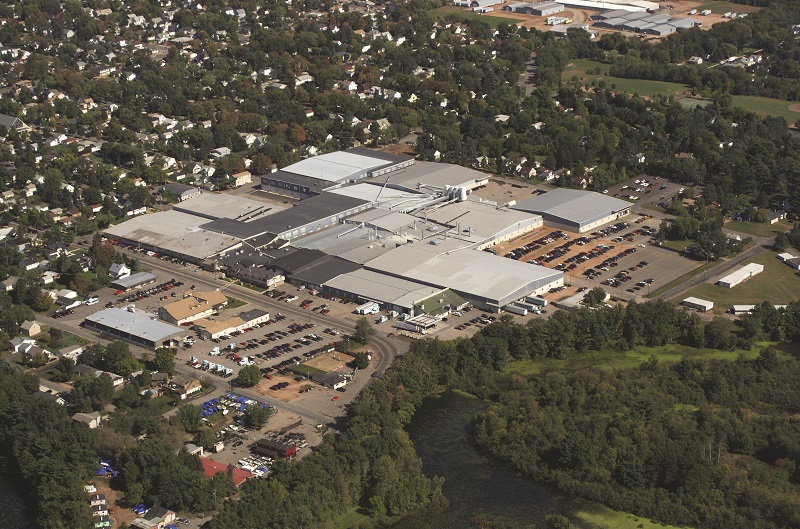 Founded in 1946, Kolbe is celebrating its 75th anniversary. In honor of the milestone, Kolbe will share a four-part video series on:
Its history and growth from two to over 1,000 employees (view video);
Its many people who work at and with the company;
Its involvement in supporting both local communities, and the architectural and building communities; and
Its practices and products that help create projects.
Family History
Brothers Herb and Ervin Kolbe started the business on their family dairy farm near Marathon, Wisconsin, where they repaired window frames and built sash. In 1948, they purchased a 2,100-square-foot building in Wausau, called the company Kolbe & Kolbe Millwork and hired their first employee – their other brother, Walter.
By the 1960s, Kolbe employed approximately 35 people. In addition to supplying numerous building materials, including window frames and sash from other companies, Kolbe also provided pre-hung doors. Following its 25th anniversary in 1971, Kolbe launched its own manufactured product offering included hand-crafted wood double hung, sliding, casement and awning windows.
In the 1980s, Kolbe expanded production to aluminum clad windows. Sales also spread within the U.S. and into Canada. Soon after the company's 50th anniversary, Kolbe added a manufacturing facility in Manawa, Wisconsin. Its Wausau facility encompassed 975,000 square feet by 2002.
After the passing of Herb and Ervin, Herb's daughter Judy Gorski assumed the role of CEO. Under Gorski's guidance, the company rebranded as Kolbe Windows & Doors. For more than 30 years, she has worked closely with Jeff DeLonay. In 2014, he was promoted and named as Kolbe's president overseeing all of its facilities, divisions and operations.
DeLonay says, "I am thankful to be a part of such a dynamic organization that continues to use the principles on which it was built to shape its future and continue the successes of its founders. As Herb Kolbe said, 'We don't strive to be the biggest, but we do strive to be the best.' This is, and continues to be, our commitment to our team members, business partners and the customers we serve."
Product Progression
Kolbe has designed its product lines to meet specific architectural goals and styles. 
Heritage Series windows and doors are crafted with a wood interior and exterior, and optional intricate, historically accurate details. Ultra Series mimics the traditional style of wood windows and doors with a wood interior and extruded aluminum exterior.
In 2009, TerraSpan lift & slide doors and folding doors were introduced and, in 2013, Kolbe worked with architects to launch its VistaLuxe collection, featuring clean lines and glass expanses. Today, Kolbe offers both the VistaLuxe WD Line with aluminum exteriors and warm wood interiors, and the VistaLuxe AL Line of thermally broken, all-aluminum windows and doors.
In 2016, Kolbe's Forgent Series windows and doors made their debut. They are manufactured with a proprietary Glastra material and suitable for new construction and replacement projects.