Kova Launches Line of High-performance Windows
June 4, 2020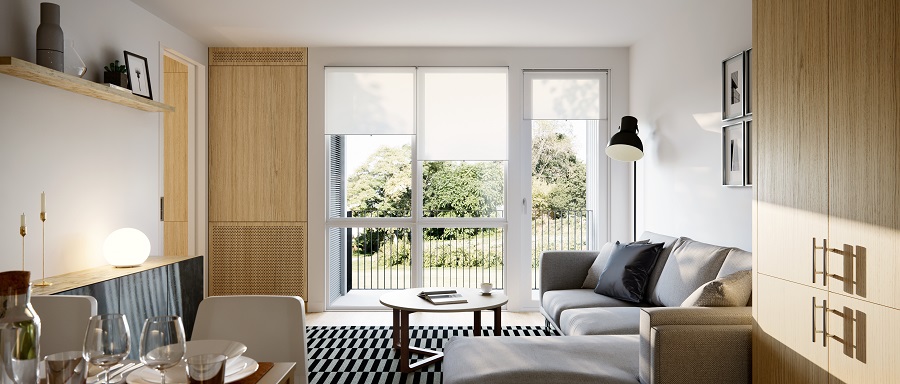 Kova, the building products brand of Katerra, launched a new line of high-performance windows available to trade professionals. Kova Windows are designed for new builds or retrofits in both residential and light commercial projects. 
 
The line is manufactured in Katerra's facility in Tracy, California. Advanced automation and optimized logistics, including Katerra's end-to-end vertical integration model, help control costs and reduce margin stacks, lead times and material waste, according to the company.
"We set out to build windows that meet our own project requirements, so KOVA invested in industry expertise and cutting-edge manufacturing equipment to create a product that delivers great design and efficiency for the entire building envelope," says Greg Lambas, senior director for windows development at KOVA. "Kova Windows can go toe-to-toe, or even outdo, the competition on structural, thermal and acoustic performance with manufacturing lead times as low as one week." 
Kova Windows are available in custom sizes and configurations, such as horizontal slider, picture window and 2-panel sliding patio door, which includes a dual-point mortise lock system. They also use heavy-duty reinforced vinyl profiles, are equipped with water intrusion protection, a warm edge spacer and easy-to-operate hardware. Argon gas fills air space within the glass.
Each window offering within the line is available at one of three performance tiers: performance, performance plus or performance select. Each level meets Energy Star 6.0 performance requirements for the entire U.S. and all Koa Windows are certified by the National Fenestration Rating Council, American Architectural Manufacturers' Association and Fenestration & Glazing Industry Alliance.  
Colors include white, tan, clay or gray for the interior vinyl and bronze, midnight and silver for the exterior laminate.