Paradigm Adds Exterior Siding to its Digital Selling Solution
July 28, 2021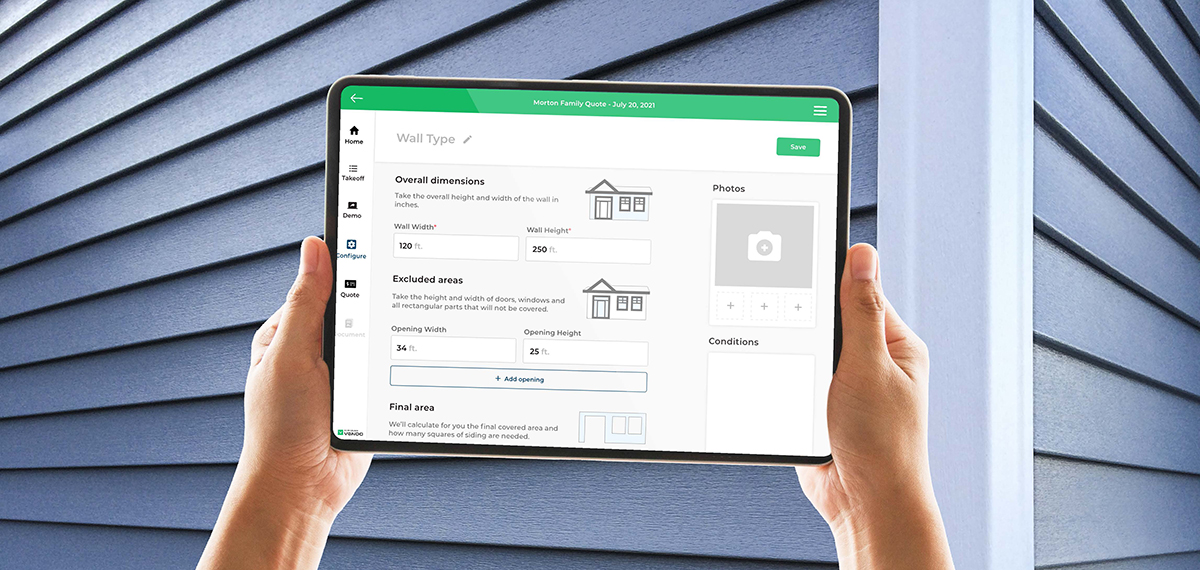 Paradigm Vendo, a digital selling solution from Paradigm that helps contractors configure, quote, and sell windows, entry doors and patio doors, now supports siding. The easy-to-use web-based application leverages manufacturer product catalogs and enables contractors to conveniently configure, quote, and sell siding products to homeowners.
With a tablet or laptop and an uploaded photo of a customer's home, contractors can select and label all the faces of the home that require siding. They can also identify other architectural features, such as gables, dormers, or trim and choose to include or exclude them from the siding estimate.
According to the company, the application features an intuitive step-by-step process that makes it easy to record measurements, calculate square footage requirements, and present pricing options for siding and related materials, such as F-channel and trim. Contractors can also use Paradigm Vendo to compare siding options from a variety of manufacturers and choose colors, siding material and other design alternatives right in the app and in real time.
Paradigm Vendo's siding capability is an addition that Paradigm representatives say will solve the measuring, configuration, and quoting frustrations contractors face when selling to homeowners.
"Collecting and calculating measurements are the most difficult parts of siding sales," says Matt Davis, Paradigm product director. "The siding functionality of Paradigm Vendo makes it easy. From first measurement to the final e-signed quote, Paradigm Vendo arms home improvement contractors with technology that allows them to spend more time selling and creating a top-notch customer experience and less time measuring and estimating."