Roto Frank of America Introduces New Lock System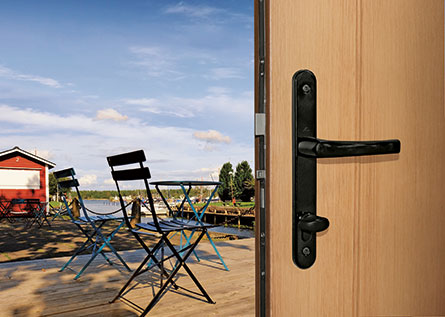 Roto North America introduces the HPD1 to its existing portfolio of swing patio door hardware. With this hinged patio door locking system, customers can enjoy optimal performance, security, functionality and durability.
About HPD1
The components are made with 304 stainless steel for increased corrosion resistance. In addition, its faceplate has passed 3,000 hours of salt spray testing in accordance with ASTM B117.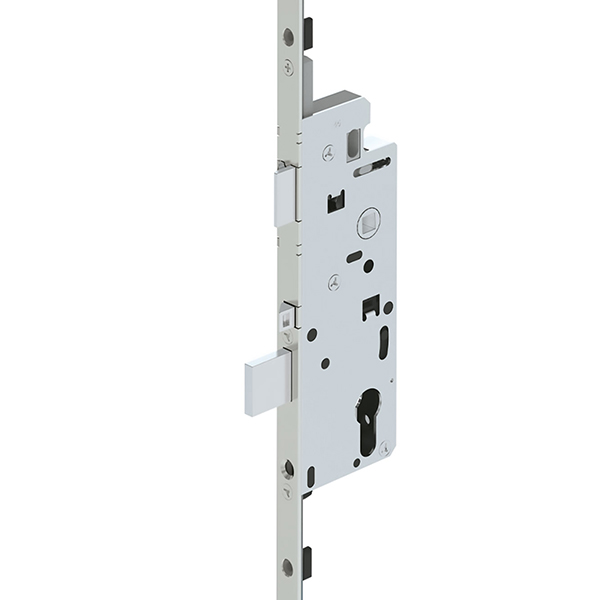 This locking system supports taller doors between six feet and 10 feet in height and includes three kinds of active locking points: three-point tongues, three-point shootbolts, and five-point tongues and shootbolts. It comes with 35 or 45mm backsets with a 60mm backset under development, a one-inch deadbolt and a reversible mishandling device to prevent damage to the door frame. If a middle extension is necessary, it can be attached by inserting the company's connection clip between the faceplate and drive rail. The connection clip ensures the drive rail will not become disconnected from the coupler when the top extension is added. The cover plate has also been redesigned with an additional screw and overlaps to ensure increased stability and prevent rotation.

The company ensures its locking hardware passed the AAMA 909 cycle test and the AAMA 1304-02 voluntary specification for determining forced entry resistance of side-hinged door systems. Both active and inactive functions have also been certified to AAMA 909-13.
There are several different hinges, handles, and cylinders.