Roto North America Partners with Autoslide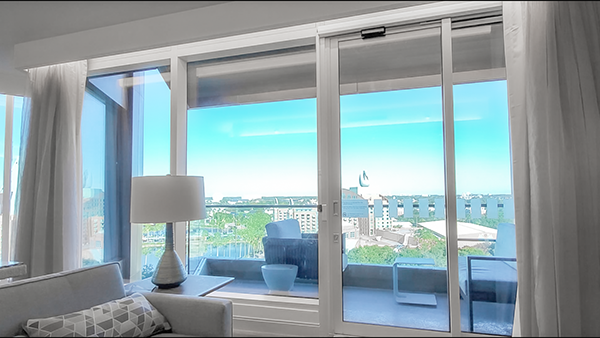 Roto North America announced a distribution partnership with Autoslide, a manufacturer of sliding patio and swing door automation products.
Why the partnership?
Autoslide is expanding its sliding patio door system further with automation solutions for swing doors and Lift&Slide doors. To maximize its growth potential throughout the U.S. and Canada, Autoslide sought a partner with well-established relationships and a trusted name in the fenestration industry. They recognized Roto as a quality hardware manufacturer and the two companies began working together to create the strategic footprint for a successful partnership.
Autoslide products are now available to window and door fabricators exclusively through Roto, as the sales and distribution partner.
What the companies say
"This collaboration marks a significant milestone for us as we embark on a journey to revolutionize the fenestration industry through the introduction and integration of automation. As a company, we have always been committed to delivering cutting-edge solutions that enhance convenience, accessibility and safety, and we envision a future where opening and closing windows and doors becomes an automated and personalized experience. Our partnership with Roto North America presents an amazing opportunity to combine our expertise in automation with their unparalleled experience in the window and door sector. Together, we will bring convenience, efficiency and safety to homes and businesses worldwide," says Autoslide President Joseph Castonguay. "Roto and Autoslide have already discussed pairing Autoslide's automatic door operator with Roto's electrified locks to provide a complete smart door solution."
"We are excited to partner with a progressive and forward-thinking company like Autoslide. Sliding patio and swing doors are a core focus in Roto's hardware portfolio, and this addition to the line-up will support the growing market trend of automation and ease of access," says Dan Gray, director of sales, Roto North America.