Tracey Gibson, VP and Chief Diversity Officer at Andersen, Honored with Women in Business Award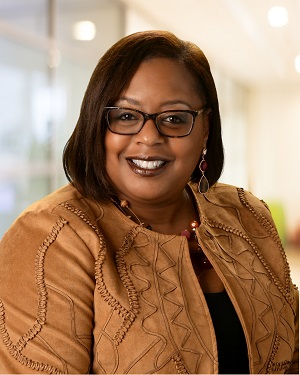 Andersen Corp. Vice President and Chief Diversity Officer Tracey Gibson has been recognized among leading Twin Cities executives and entrepreneurs as one of the most influential women in business as part of the Minneapolis/St. Paul Business Journal's 2021 Women In Business Awards. Now in its 24th year, the annual Women In Business Awards recognize local women for their professional achievements and contributions to the Twin Cities community.
"Tracey is a strong visionary who inspires all of us to be part of transformational change in our company, and in the community," says Jay Lund, chairman and CEO, Andersen Corp. "Tracey's instrumental leadership, strategic business mindset and genuine care for people has resulted in meaningful progress across all areas of the company's diversity, equity and inclusion journey."
As vice president and chief diversity officer, Gibson accelerates Andersen's work to foster an inclusive and diverse workplace where all employees feel respected, valued and driven to realize their full potential.
In 2021 Andersen was named one of Forbes America's Best Employers for Diversity, based on employee responses regarding the topics of age, gender equality, ethnicity, disability, LGBTQIA+ and general diversity concerning their employer.
Learn more about Andersen's commitment to diversity, equity and inclusion in its workforce, workplace and the marketplace.