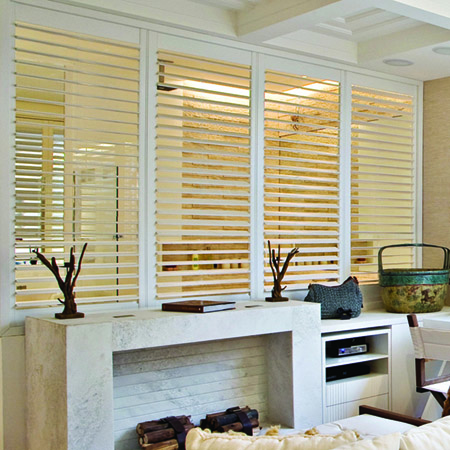 Most consumers that replace their windows also replace their window coverings. Why not add this profit center to your company?  
Introducing our AllView Vinyl Shutter Fabrication Program designed for window fabricators to get into the fast-growing vinyl plantation shutter business. The program is simple: Just cut and assemble prefinished PVC components. We provide the software, materials and training necessary to build shutters. You will be in full control of your production, your lead time, and the quality of your product.   
Using a remarkable WoodTex™ finish, AllView looks and feels like a painted wood shutter. AllView is a "green" product made from poly that is paint free, recyclable, and renewable.  
To find out how you can begin fabrication of this extremely profitable plantation shutter program, email jdobel@uspolymersinc.com or call 323/717-4072 for a free Proforma.