5 Takeaways from the 2021 Top Manufacturers Report
Window + Door's Top Manufacturers report a busy market filled with opportunity, but also with several challenges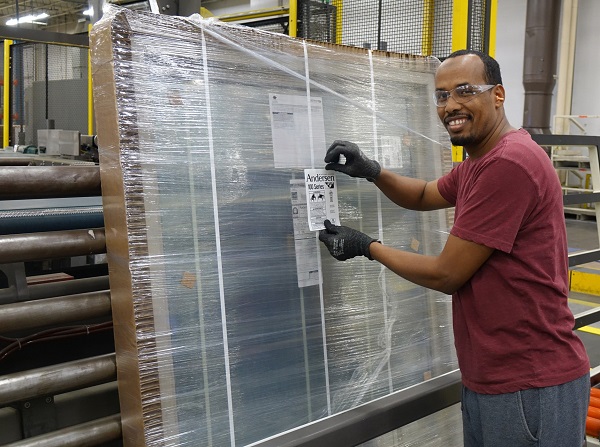 The economic reports of a year ago painted a daunting picture. Much of the economy was shut down, data from the Bureau of Labor Statistics showed unemployment levels hit nearly 15 percent and little was known about COVID. The uncertainty caused many economists to issue dour predictions about the economy as a whole and about most facets of construction. Certainly no one foresaw the residential construction and remodeling boom that started last summer and continues today.
This year's Top Manufacturers report revealed several key takeaways about the manufacturing and housing markets as a whole, and how residential fenestration manufacturers fit into it.
Keep an eye out for the full report and Top Manufacturers List in the May/June issue of Window + Door and on WindowandDoor.com.
1. Manufacturers Have Big Plans
Manufacturers are optimistic about increased production and sales, even as they wrestle with supply, cost and labor challenges. Almost three-quarters of survey respondents indicated they increased production last year, and that is likely to continue this year. And, 93 percent cited higher or static sales compared to last year, with an equal number continuing a five-year measurable growth pattern.
This year, more than half of manufacturers indicated they will invest in equipment updates, with many also planning to invest in software updates, R&D/testing and new product introduction. Much of the planned growth and innovation is in response to a robust housing market.
2. The Housing Market is Strengthening
By now, it isn't news that the housing market is strong. What is notable, however, is its continuing strength and growth in both new construction and remodeling. Housing starts are at their fastest pace since 2006, according to research from the U.S. Department of Housing and Urban Development and the U.S. Census Bureau. Remodeling is likewise healthy, with Leading Indicator of Remodeling Activity by the Remodeling Futures Program from the Joint Center for Housing Studies of Harvard University projects mid-single digit gains in annual home renovation and repair spending this year, with 4.8 percent growth by the first quarter of next year.
3. Material Costs Are a Huge Pain Point
While manufacturers are working in an environment with notably high demand, they're also working in an environment with significant material and supply chain challenges. Lumber prices have tripled in the past year, adding an estimated $36,000 to the price of an average new single-family home, according to data from the National Association of Home Builders. Other material costs, however, are rising, too, including steel, aluminum and other imported materials. Almost all of the survey respondents said material prices have increased in the past year. Most cited increases of zero to 15 percent, but some indicated prices increased by as much as 45 percent.
4. The Supply Chain Is Increasing Backlogs
The COVID pandemic, material shortages and Suez Canal blockage earlier this year all negatively impacted the supply chain. Yet, in the midst of these challenges, companies report increased demand almost across the board, which is resulting in extended lead times and longer backlogs. Almost two-thirds of respondents reference longer backlogs than last year, and about half of respondents say their backlogs are four to eight weeks.
5. Labor Hurts. Automation Can Help.
The labor shortage isn't so much a trend today as it is just a reality of construction and manufacturing. Most of the Top Manufacturers survey respondents said they had more difficulty finding workers in 2020 than in 2019, with recruitment being the biggest challenge, followed by retention and training.
Automation can help, though. Most respondents use automation in their factories, with respondents citing increased output and quality, as well as labor savings, as key benefits to using automation