Build a Great Team
Mon, October 15, 2018 - 12:00am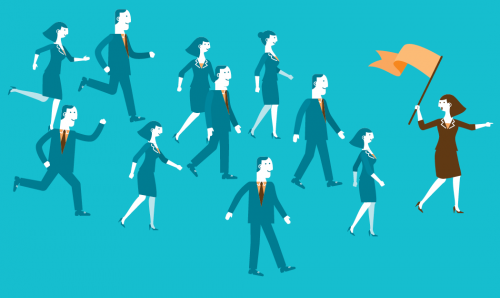 If you had the opportunity to work for yourself, would you? This question has been popping up in conversations with several clients lately. It's come up during a board strategy session. It's been discussed during coaching calls. And, it's come up while discussing the challenges of working in a multi-generational workplace. 
It's so easy to point out the mistakes of team members, and to criticize performance or what some may perceive as a lack of "ownership." Instead, take time to view the environment and circumstances within which employees are expected to perform. Consider working in the environment they deal with every day, with the tools and support management provides them, and the (perhaps) limited information and feedback they receive. Consider whether there is regular mentorship and/or targeted training. 
Every successful leader I've had the opportunity to work with through the years has realized that without a talented, dedicated and loyal team, business can be very hard. It's harder to attract and retain customers. It's harder to shift to meet customers' needs. It's harder to keep up with the ever-changing needs of the marketplace. 
Without a dedicated workforce, everything is hard. So, it's important to focus more intently on the one asset that can impact a business' bottom line, enhance market position, improve customer engagement and retention, and change an organization's culture. Focus on employees and ensure they want to work for you.
Ask the hard questions
Focus on enhancing the team's working environment now. Focus on leadership and its zone of influence. Focus on how, when and where leadership impacts others. There are a few questions that can help hone that focus. Consider:  
Would I want to work for myself? 
How well could I perform if I had to work in this environment, with these tools, with the information and feedback I'm provided?
Would I feel understood, appreciated and challenged if I had to work for a manager who managed as I do? 
What am I doing to regularly help my team members develop their skills so they're successful here, have a safe place to work and actually like coming to work every day?
Would I be able to envision a future for myself here if I worked for a manager like me? 
After answering these hard questions, focus on those that are particularly uncomfortable. When these questions are no longer nerve-wracking, it's a sign of being on the path to a workplace that no longer makes team members squeamish because they know they are the focus. And they'll want to work for you.