Digital Manufacturing
Five outcomes that true digital intelligence can deliver to manufacturers
March 4, 2020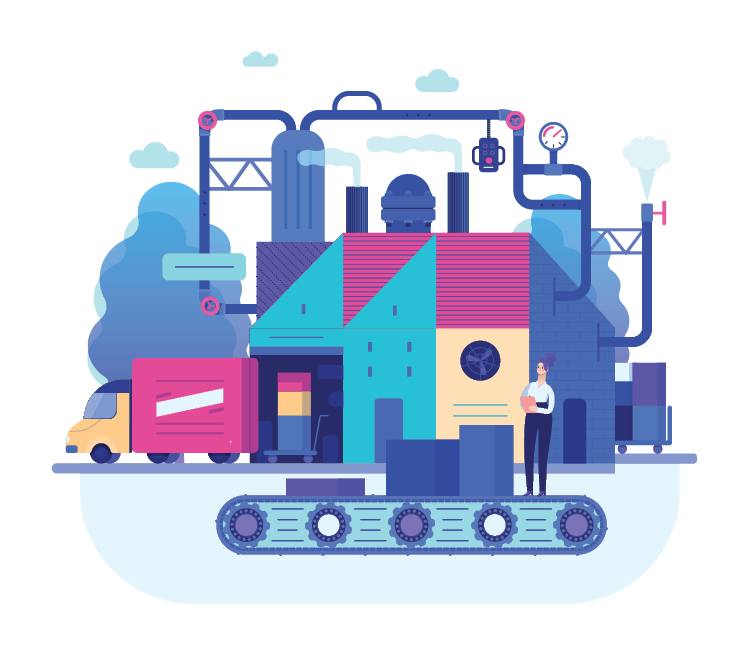 Digital transformation strategies may differ from one manufacturer to the next, but many have a common endgame. That is, to become a truly intelligent enterprise, where both operational and experiential data—and the insights that data yields—flow wherever they are needed throughout the business. Also, to the point where all manufacturing functions are integrated and where the entire supply chain is connected. To get there, manufacturers planned to invest upwards of $167 billion on smart manufacturing in 2019, according to the latest update to the International Data Corporation Worldwide Semiannual Digital Transformation Spending Guide, making this a top digital transformation spending priority for the future.
What does the endgame look like for companies in the door, window and building product manufacturing business?
Drawing from my company's work guiding manufacturers in those lines of business through the digital transformation process, there are five outcomes that true digital intelligence can deliver to differentiate a brand and an enterprise.
1 - Demonstrating customer centricity. 
Growing quickly via acquisition left Idaho-based Woodgrain Millwork with legacy systems on which it was "spending a lot of money just to maintain the status quo," explains Connie Moylan, the company's chief information officer. Realizing that was hardly an optimal IT framework to serve its customers, the company moved to simplify its logistics within a single digital freight management solution that "has definitely given us abilities we didn't have before," she says, including the ability to field customer orders as late as 3 p.m. and fill them the next morning for delivery.
This level of customer responsiveness comes when a manufacturer and its customers can effortlessly exchange information and communicate in real time, not only about product orders but about the customer's experience with the company and its products. 
Manufacturers that have the digital capabilities to gather experiential data from customers—via a short customer survey linked to a product QR code, for example—gain insight from that data in tandem with their own operational data. This can strengthen their value proposition and gain a powerful way to exceed customer expectations. 
2 - Offering small lot sizes and product individualization as viable options for customers. 
For window coverings manufacturer Hunter Douglas, doing business via 132 companies in 100 countries around the world is complicated enough. Relying on disparate, disconnected legacy systems to operate a business in which the vast majority of products are customized—much like fenestration manufacturing—compounded the challenge.
By moving to a centralized digital system that provides a transparent cross-brand view into product specs, ordering and production operations, that challenge quickly morphed into a point of differentiation. 
Its customers now get a comprehensive view of all configuration and pricing options across Hunter Douglas's multiple brands. The manufacturer can give customers accurate pricing and order fulfillment information in real time, right at the order entry point. With this new level of digital intelligence, mass customization becomes a profitable, customer-focused proposition rather than a burden.
At the factory level, producing small lots and customized products becomes simpler and more cost-effective for a manufacturer whose facilities and production equipment are tied into a digital platform. The system is smart enough to quickly process and analyze vast amounts of operational data to give manufacturers insight into how to most efficiently build customized products. It can also predict the cost and quality of those products and adjust automated manufacturing equipment in the plant accordingly to build them.
3 - Developing value-added services and new business models. 
Switzerland's dormakaba Group has creatively leveraged its digital intelligence to innovate with a new cloud-based service that bundles the company's building-access products with software-as-a-service that enables building owners to manage building access and security directly from a mobile device, in real time. 
Internet of things sensors built into the entry system hardware connect to dormakaba's own cloud-based digital systems to provide access control and time tracking. Companies, for example, can hire a new employee and through the cloud, that employee would immediately and automatically gain access to the appropriate buildings or areas within a company facility. This turnkey service differentiates dormakaba in the marketplace and complements its physical products. 
4 - Running smart factories and digital networks. 
Manufacturers that grew 10 percent or more per year are more adept than their peers at integrating analytics, business intelligence, real-time monitoring and quality management, according to a survey of North American manufacturers conducted by manufacturing software company IQMS. 
That edge comes in large part from equipping factories with IoT-connected sensors and linking those sensors to powerful machine learning- and artificial intelligence-driven monitoring and analytics tools. It also comes by opening digital channels that enable manufacturers to link their own operations with those of their suppliers and customers. 
With smart factories and digital networks, the possibilities are seemingly boundless. A manufacturer can respond in the moment to changes in customer demand by adjusting production accordingly. Machine learning tools give manufacturers predictive quality insights on products. These tools also provide the ability to pinpoint the root cause of quality issues and to identify potential equipment failures in the factory before they occur. 
What's more, when the supply chain is digitally connected, manufacturers gain the ability to co-innovate products with customers through the exchange of ideas and data. They also can adjust supply sourcing, production, etc., on the fly in response to supply disruptions, new tariff policies and other developments. 
5 - Doing business for a purpose. 
Issues related to sustainability, the environment and corporate stewardship factor more and more into the manufacturing business. A manufacturer that has enterprise-wide visibility and insight into energy and materials consumption can use predictive tools to identify ways to more efficiently use materials and resources. 
Those same tools can show them ways to build products that are easier to repair or more recyclable, creating exciting new opportunities in the emerging "Circular Economy," where materials are continuously looped back into the value chain for recycling and re-use.
The technological tools to uncover and explore such opportunities for both the building products and building materials industries are not only available, they are already proving their worth to dormakaba, Hunter Douglas, Woodgrain Millwork and many other companies.  
Editor's Note: A white paper about how technology can help create superior customer experiences through tailor-made solutions for the living space is available at sap.com.