Energy Star Version 7.0
What companies should know as they prepare for the October implementation of Energy Star Version 7.0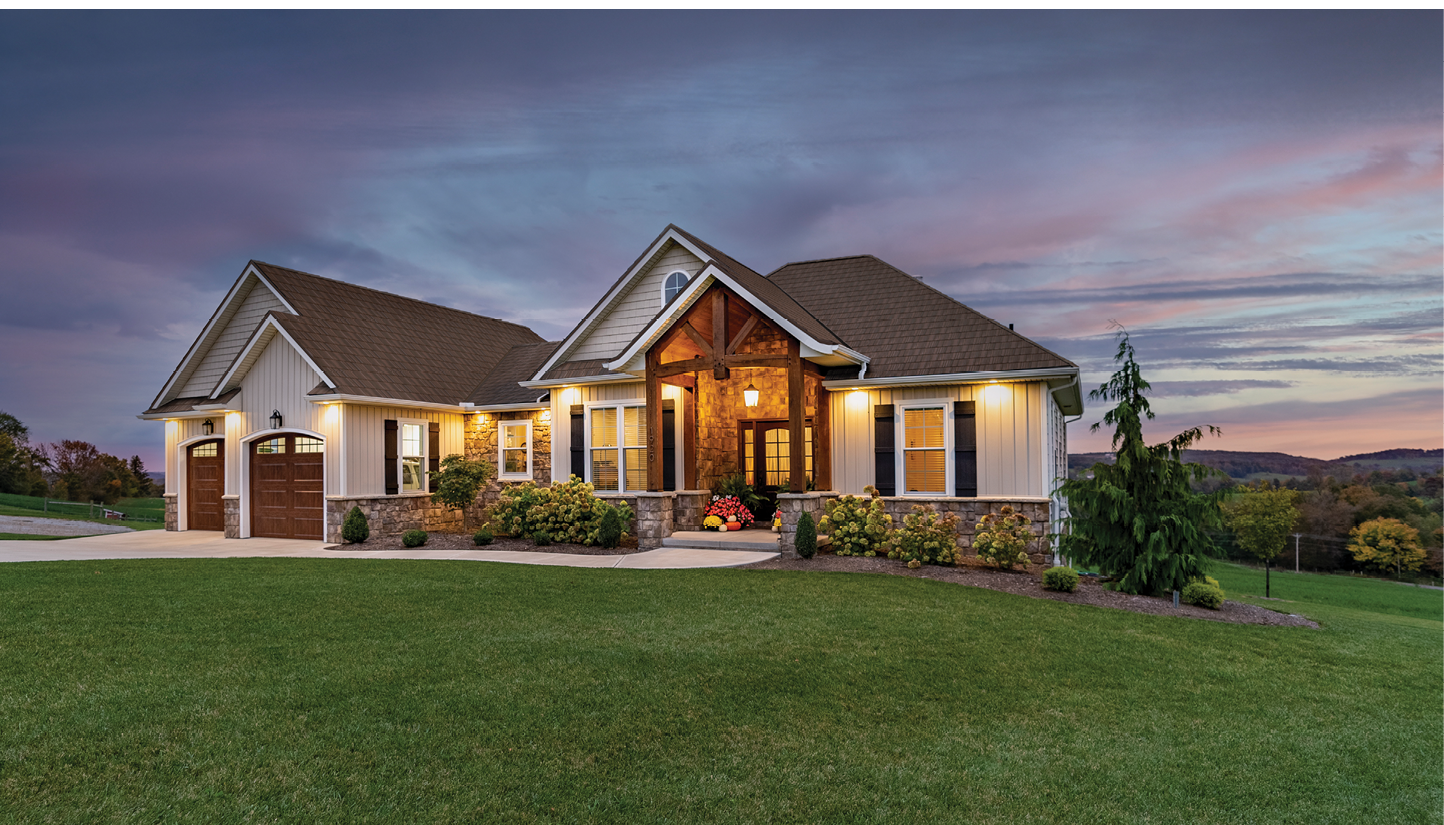 Photo courtesy of ProVia
Timeline for Energy Star Version 7.0

Version 7.0 criteria revision will require that all partners update their product labels with a new map since the climate zones have changed to match the International Energy Conservation Code and reflect the changing climate patterns. The EPA has also updated the label layout, provided a bilingual Spanish-English label option, and updated the spine labels.

Effective immediately: manufacturers may elect to have their Certification Body (CB) certify their eligible products to the Version 7.0 requirements.
April 23, 2023: CBs will be instructed to stop certifying new product submittals to Version 6.0. Note, however, that existing certifications will remain valid for purposes of Energy Star certification until Oct. 23, 2023.
Oct. 23, 2023: Any residential windows, doors or skylights manufactured must meet Version 7.0 requirements to be Energy Star certified and bear the Energy Star label.
The U.S. Environmental Protection Agency finalized the Version 7.0 Energy Star Specification for Residential Windows, Doors and Skylights on Oct. 20, 2022. The new criteria will go into effect on Oct. 23, 2023, with products meeting the new criteria eligible for early certification starting immediately.
This action is the result of a four-year collaboration between the EPA, the U.S. Department of Energy and the Lawrence Berkeley National Laboratory that involved modeling the energy characteristics of a range of high-performing windows in different operating conditions.
The Energy Star performance criteria for WDS are based on four different climate zones. Qualifying windows for the Northern zones must significantly lower the heat flow (U-factor) out of the house. Products made for the Southern zones must achieve a lower Solar Heat Gain Coefficient (SHGC).
In a note to Energy Star Residential WDS partners and stakeholders dated Oct. 20, Doug Anderson, product manager for windows, doors and skylights, wrote, "The Energy Star Version 7.0 specification provides a significant jump in efficiency and savings and will recognize a good selection of types and styles of products offered by a variety of manufacturers at a range of price points. If all residential windows and doors sold in the United States were certified to Energy Star Version 7.0, the energy cost savings would grow to more than $156 billion each year and more than 53 billion pounds of greenhouse gas emissions would be avoided annually."
New data analyzation
Several new ways of analyzing WDS data were developed, including:
The development of a new methodology for analyzing the National Fenestration Rating Council's Certified Product Directory, which contains thousands of product lines and millions of product options.
An update to the energy modeling analysis performed by LBNL using the latest EnergyPlus software version and modeling, which was expanded to over 130 different U.S. locations.
More than 280 different U-factor and SHGC combinations were modeled for each location and the results were combined by climate zone.
The resulting analysis required over 600,000 modeling runs.
Comments and changes
The specification revision process involved several rounds of EPA proposals and formal comments from more than 60 stakeholders, including product manufacturers, utilities and energy-efficiency groups.
Anderson expanded on several comments in his letter:
"EPA received several stakeholder comments on the Final Draft, which EPA had previously considered and replied to in full. EPA received a few additional comments that did not result in a change to the final criteria but are touched on below. One comment, however, did result in a change.
"Numerous stakeholders shared a common concern regarding the availability of efficient > ½-Lite doors. EPA reevaluated its data and confirmed low availability for this subcategory of doors. As such, EPA made a very modest adjustment to the North/North-Central zone U-factor requirement for > ½-Lite doors moving it from = 0.25 to = 0.26. This change will allow a greater selection of > ½-Lite doors to qualify.
"EPA received comments from several stakeholders suggesting that the window criteria for the North-Central zone be made less restrictive by raising the U-factor from = 0.25 to = 0.26. EPA considered this request but decided not to proceed as EPA's analysis showed that a good selection of window products is currently available at the = 0.25 level, the majority (over 60 percent) with dual glazing.
"Lastly, a few stakeholders raised a spacer modeling issue and requested an easing of the criteria. While the issue is unfortunate, several alternative approaches exist in the market that can be used to achieve equivalent or better performance. Therefore, no adjustment is warranted."
Market saturation
Industry response appears to be split between those that think the changes required are unattainable due to high costs or lack of access to technology, and those that believe the new Energy Star requirements will serve as the push the industry needs to take performance to the next level.
"We've heard a mixed bag of responses," says Steve McDowell, residential program manager, National Fenestration Rating Council. "Some of the more aggressive and larger manufacturers want this so they can differentiate their products; it gives them the edge because they have the ability to plan accordingly. But we've also heard from smaller manufacturers that are concerned about what it means from a production process." McDowell reiterates, however, that NFRC is an impartial certification body and that its job is to ensure manufacturers meet requirements—not to get in the middle of what it takes to get there.
The new Energy Star is attributable in part to the market saturation of Energy Star products; EPA data from 2020 shows 85 percent of residential windows, 79 percent of hinged entry doors, 83 percent of all patio doors and 72 percent of skylights meet the current requirements. He says  the new release is a combination of market saturation plus the amount of time it's been since the last version was released. "The idea is that [the new standards] drive innovation and change," he explains.
Dean Martin, architectural engineering manager, ProVia, sees pros and cons to the new Energy Star. "One of the things I agree upon from the Energy Star perspective is the industry is so saturated with Energy Star products we do need a little push to enhance our products and try to overachieve what we're doing today," he says. "We're getting a little stagnant as far as what we can do. In that aspect it's good we're seeing new numbers from Energy Star."
That said, Martin calls some of the changes "pretty aggressive" that will require companies to change a lot of what they currently do, especially with vinyl windows in the Northern zones.
Zone changes
Energy Star Version 7.0 will change zones to match the IECC and reflect changing climate patterns. McDowell says the EPA made this change to align itself more closely and create continuity with the IECC. 
Current climate zones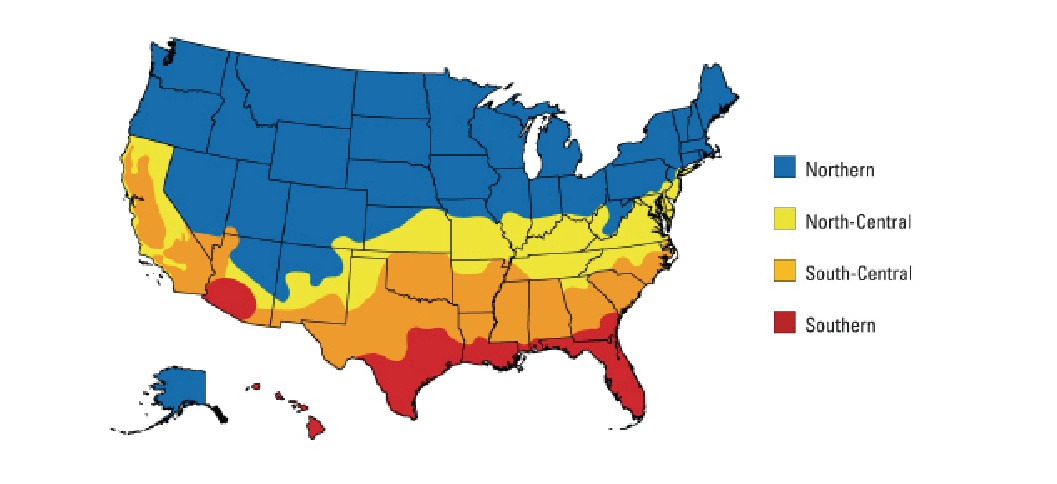 New climate zones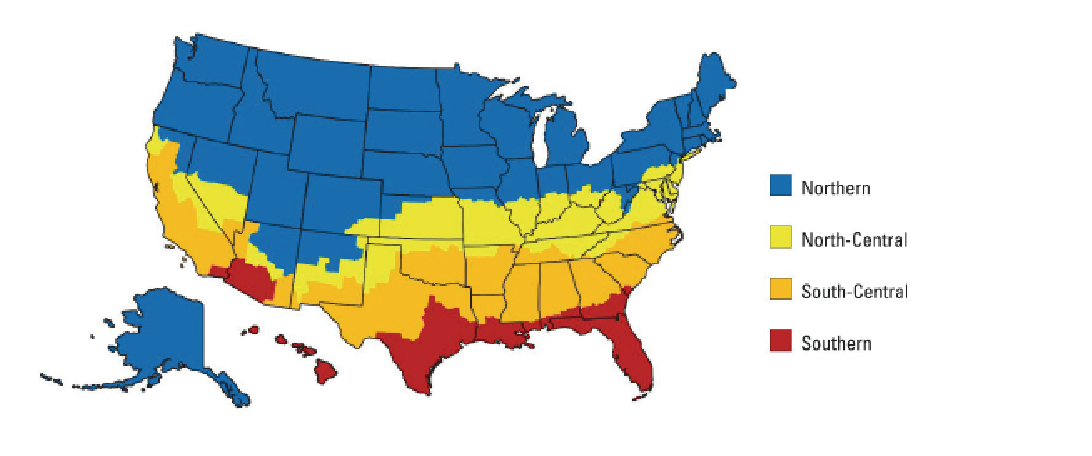 Technology to meet performance requirements
"Energy Star 7 for vinyl windows is easily achievable using triple-glazed IGs," says Kevin Seiling, vice president of engineering, Veka North America. "To achieve Energy Star 7 with dual-glazed IGs, you have to work much harder by taking into consideration the climate zone, operator type, glass spacer, gas fill and reinforcing. As window systems have long lifecycles, any new system should be designed with a minimum of one 1-foot-eight-inch IG to allow for triple glazing to achieve Energy Star 7 Most Efficient and Energy Star 8, if and when it publishes."
McDowell says various systems on the horizon could enhance efficiency as well, including vacuum insulating glazing, thin triples or BIPV. See page 46 for a more in-depth look at some next-generation glass solutions.
Martin anticipates the solar heat gain requirements will push ProVia into a triple-pane IG unit. Ongoing glass shortages could make that a challenge, but Martin says the company will "do everything we can to maintain that Energy Star status." He also shares ProVia has a lot of hollows in its window frames, which lends more insulating value. "From the frame side technology, we're pretty close to being where we need to be without modifying the frame materials. It'll all be in glass," he says.
Doors also present challenges because of glass options and various requirements. "We have some ideas about how to improve our doors. I think we'll get there; it's just taking some time," Martin says.
Martin observes an industry-wide increased push for frame efficiency, which involves introducing more hollows with thermal breaks and thermal barriers. Filling hollows with foam could also be a tactic for increased efficiency. And, of course, different low-e packages will come into play. "I think in the Northern zone we'll need to look at a hard-coat, fourth-surface low-e," says Martin.
However, "there's only so much you can do with glass packages," adds Martin. "We've also looked into mixed gases, like a krypton-argon mix, if it makes sense to do it that way." 
Industry responses to Energy Star Version 7.0 

Source: 2023 Window + Door Industry Pulse survey 
 

"Energy Star Version 7.0 went too far. The cost to produce the product to meet their standards will not outweigh the value that it provides." 
 

"Back in the 1980s, I played a fairly important role, along with John Swanson, the late editor of Fenestration Magazine, in promoting testing and certification of energy efficiency (primarily U-values) for both residential and commercial windows. At that time, we were both confronted with much resistance from the manufacturers of fenestration products. That resistance has since been transformed into not only higher performance products, but also with greater innovations in Energy Star windows and doors." 
 

"My customers are saying they don't care about the Energy Star requirements as much as being able to get products. The government is out of touch with reality." 
 

"Improved standards have been needed for a long time. This will help weed out much of the poor-quality products as they won't be usable in areas with the more stringent energy code requirements." 
 

"We are considering offering non-Energy Star products due to price concerns for compliance to the new version 7 and let the customer decide if what they want in New Mexico really needs to be up to version 7 Northern standards." 
 

"I believe that the drive toward energy efficiency will increase and our uber-wealthy clients who have previously been focused on aesthetics will begin to concentrate more on efficiency. We continue to work on our proprietary pultruded fiberglass products and more efficient glazing." 
 

"Energy Star products have only been widely used and promoted in Canada in recent years, so many friends are not sure about their specific requirements, such as windows, sliding glass doors or skylight products." 
 

"More attention needs to be paid to the dynamic/smart glass options when creating a standard. Conventional glazing cannot continue to be the benchmark with technology in the market that changes everything." 
 

"It is a great improvement for all window and door products." 
 

"It is very aggressive, in a good way."