Lean Manufacturing
Tried-and-true lean processes lead to an extraordinary customer experience
June 9, 2020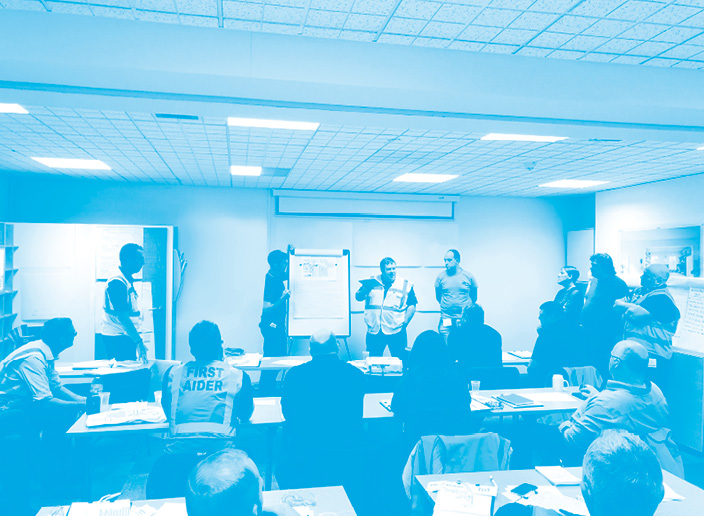 In today's manufacturing environment, where processes and productivity are constantly evaluated, lean manufacturing techniques and training remain core to continuous improvement. In the lean manufacturer mindset, everyone wins. Companies save money, workplaces run efficiently and safely, product manufacturing is simplified, and jobs are made easier. The concept also takes employees out from behind desks and onto the gemba or where the work gets done—where processes can be practiced and evaluated in realistic scenarios. 
While there are many ways to drive lean manufacturing, companies that invest in their employees typically achieve the most success. Internal training and certification programs are critical to long-term sustainability because of their ability to build capability within and throughout the workforce, contributing to higher levels of employee engagement. This ultimately leads to daily continuous improvement with an end goal of delivering an extraordinary customer experience.
Employee engagement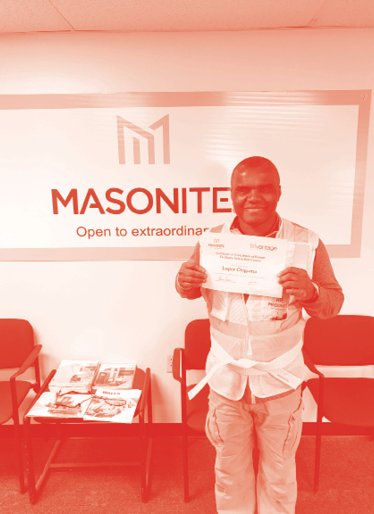 People remain a manufacturer's most valuable asset, even as modern manufacturing evolves. When people have a voice in what they do, they are more engaged and have more ownership in making high-quality products for their customers. Through lean Kaizen workshops on the plant floor, associates of all levels come together to have their voices heard and make proactive, incremental improvements to the product manufacturing process.
Masonite, for example, focuses on employee development internally, empowering and supporting plant associates, engineers and management to gain lean certification through the Masonite Mvantage system, founded in and evolving since 2015. Masonite recognizes that improvements are not made in the conference room; the recommendations from employees involved in the day-to-day work are what set a manufacturer up for success. 
The company asks employees to identify a project, simulate the scenario, then tackle it as a team on the plant floor. Upon completion, the employees earn their lean certification.
Through this approach, employees are provided with the tools they need to continuously improve the work they are involved in every day.
Efficient processes
Kaizen workshops provide an invaluable opportunity for employees to identify and eliminate waste from the processes they are involved in daily as part of a total team approach. Process improvement and waste elimination are integral pillars of lean manufacturing. 
Process improvement—from where to house tools to proper workload balancing to the development of standard work—builds on the idea of root cause analysis by the people making products each day. Waste is defined as any activity that does not add value for the customer. By focusing on identifying and eliminating waste, processes are made more efficient and reliable, leading to improved quality and customer service.
Extraordinary customer experience
Creating an extraordinary customer experience is the goal of any lean operating system, and at the core of that system is a corporate culture that embraces lean thinking and commits to the cycle of continuous improvement. When coupled with lean processes, developing and investing in employees will result in delighted customers who will see consistent service performance and consistent product quality.
Organizations that create a lean culture are committed to constantly improving their products and processes. It is through this cycle of continuous improvement that benefits grow over time and deliver breakthrough results.