Most Innovative Entry Door
Eko-Okna S.A. Despiro Door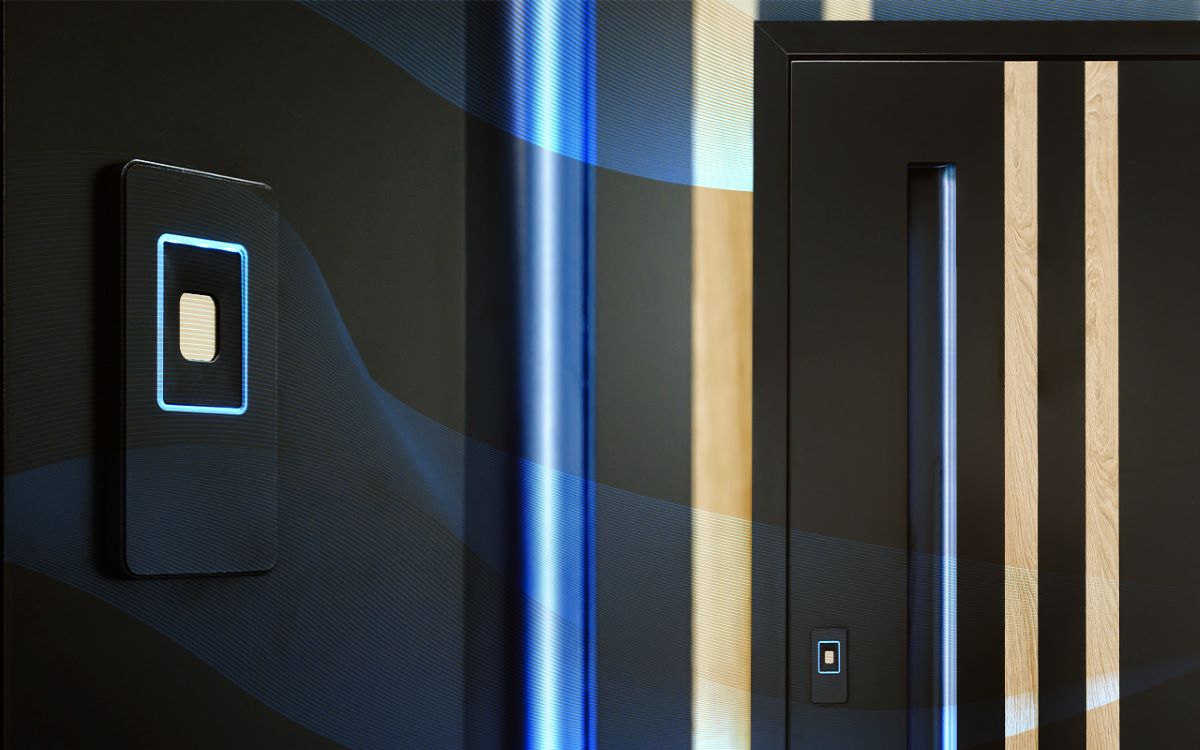 The Product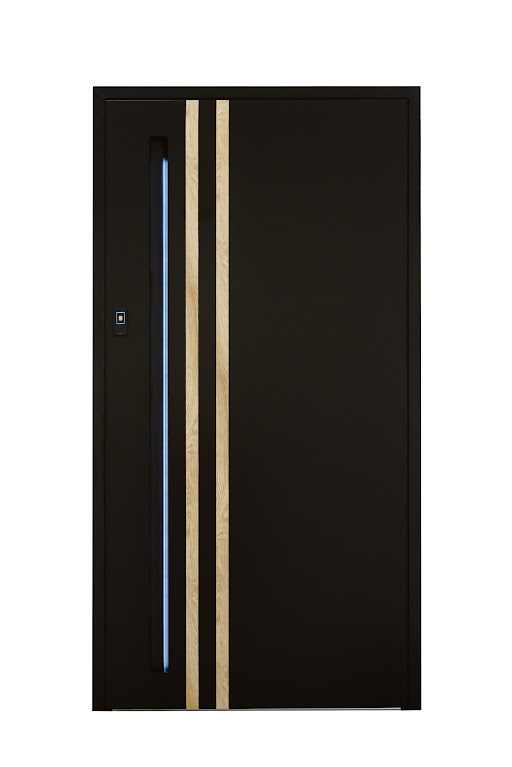 The Despiro aluminum door by Eko-Okna joins an aesthetic form with panel technology on both sides that is flush with the frame with a depth of 77mm. A fingerprint scanner and touch panel come standard with Wi-Fi and Bluetooth. The Wi-Fi connectivity allows for user management via the SIEGENIA Comfort app on a mobile phone.
Decorative elements include vertical veneer stripes, which also allows the connection for PVC joinery. The door is equipped with the Siegenia Genius gear, which is complemented by a hitch strip visible after opening the sash. Other features include hidden hinges and a role opening limiter.
Despiro door fits into the company's "all in one" line for residential buildings. Designers can choose windows, doors and garage doors in the same colors. Despiro door (with electronic components and without a standard handle or other types of a handle that are visible from the outside) can be also used with an "all in one" project. A sidelite can be added to one or both sides.
What the Judges Say

The Fingerprint scanner and touch panel are great features.

The integration of fingerprint Lock that is Wi-Fi enabled also looks very modern.

From the construction to the hardware to the smart home features, it has it all.

Utilization of technology and the modern look to the door is exciting.

It is an attractive, more technology relevant product than what is currently on the market. 

The combination of a door along with a software app is an interesting idea.