Most Innovative Machine/Equipment
Erdman Automation Corp. One Man Robotic IG Cell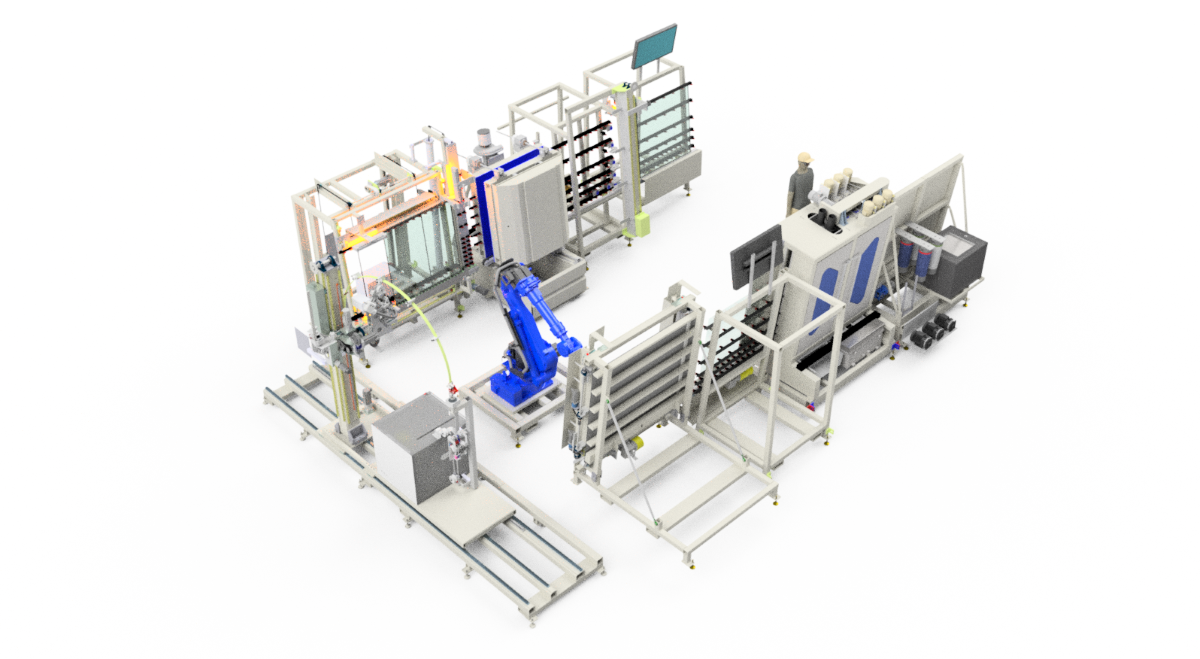 The Product
The Erdman OMRC (One Man Robotic IG Cell) has been designed to only require one operator. The machine is designed to provide:
Maximum safety and ergonomics

Maximum social distancing

Maximum IG output with just one operator
Managers can monitor IG units on carts throughout the production process, including the glazing departments and the docking bays. WinTrax tracks them at RFID gateways as they pass through production stages and into the correct trucks.
What the Judges Say

The current labor situation requires that we use much more automation. This one man cell is addressing the situation head on. I saw this machine work at GlassBuild and am very impressed with its speed and accuracy. Erdman has also continued to improve the durability of the modules as they react to their key customers input.

The reduction of shop floor labor is accomplished with the OMRC. The use of robotics on the shop floor in increasing at a rapid rate.

Robots are the solution to the labor shortage.

Excellent use of robotics. Real benefits for the user.