Most Innovative Machine/Equipment 2022
Integrated Automation System's AutoRack 1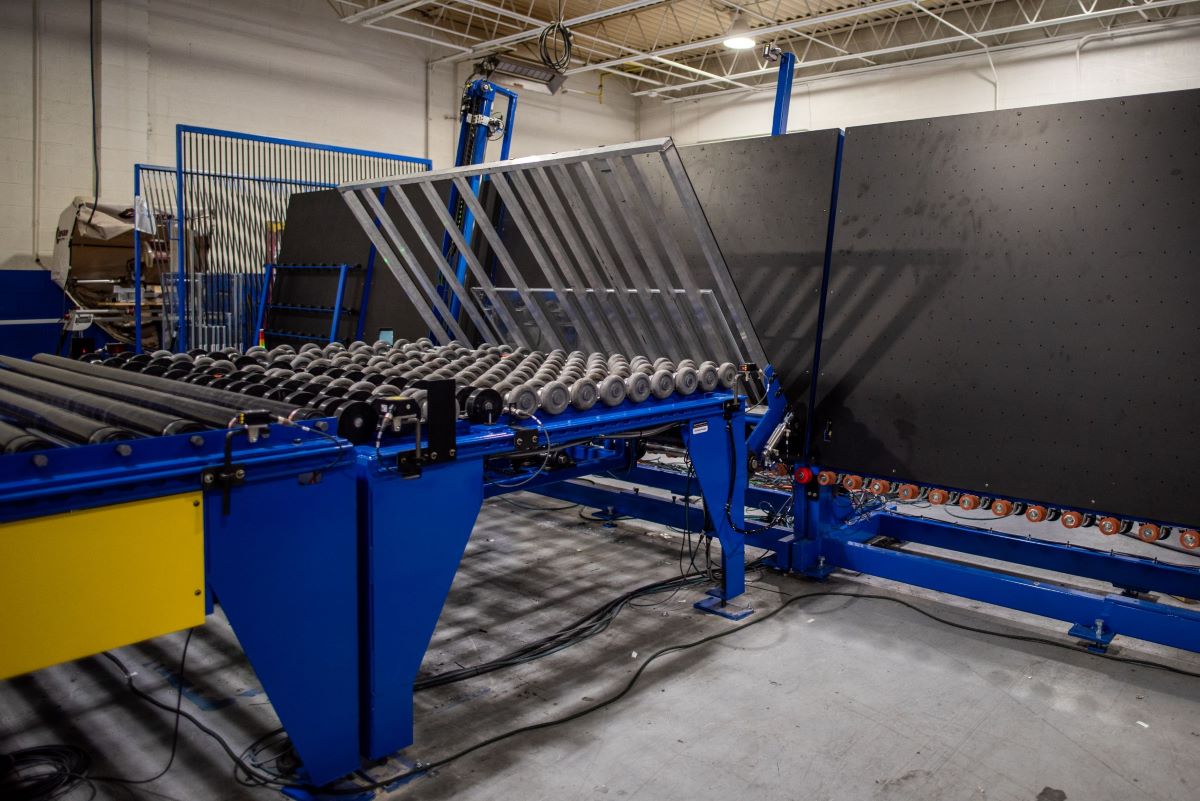 The Product
This system is capable of automatically unloading the IG line in horizontal high-volume lines. The system can receive an IGU every 9.5 seconds and uprights it from the horizontal, labels and racks the unit, all without any hands touching the unit.  
In addition to easing labor constraints, the system can reduce internal remakes due to gentle, consistent racking towers. Versions of this system are also available for vertical production lines, and it can be applied to other processes, including racking and un-racking both monolithic and insulated glass.  
The company installed a new system in 2022 for a customer who was able to reduce the head count on the line by three people by replacing the workers catching and racking units out of the oven and another person who was labeling the units. They have been able to consistently label and rack 1,600 units in an 8-hour shift and expect to get that number closer to 2,000 as they adjust their processes to deal with the new automation.    
What the Judges Say

Tremendous way of unloading glass without danger to employees. 

A simple solution to help alleviate the labor challenges. 

Improves safety and maintains performance of throughput. 

The Auto Rack system's high-volume capacity and ability to substantially reduce the number of required IGU line operators are key benefits, especially in these labor-constrained times.