Most Innovative Window Component 2022
Continental skai Mattex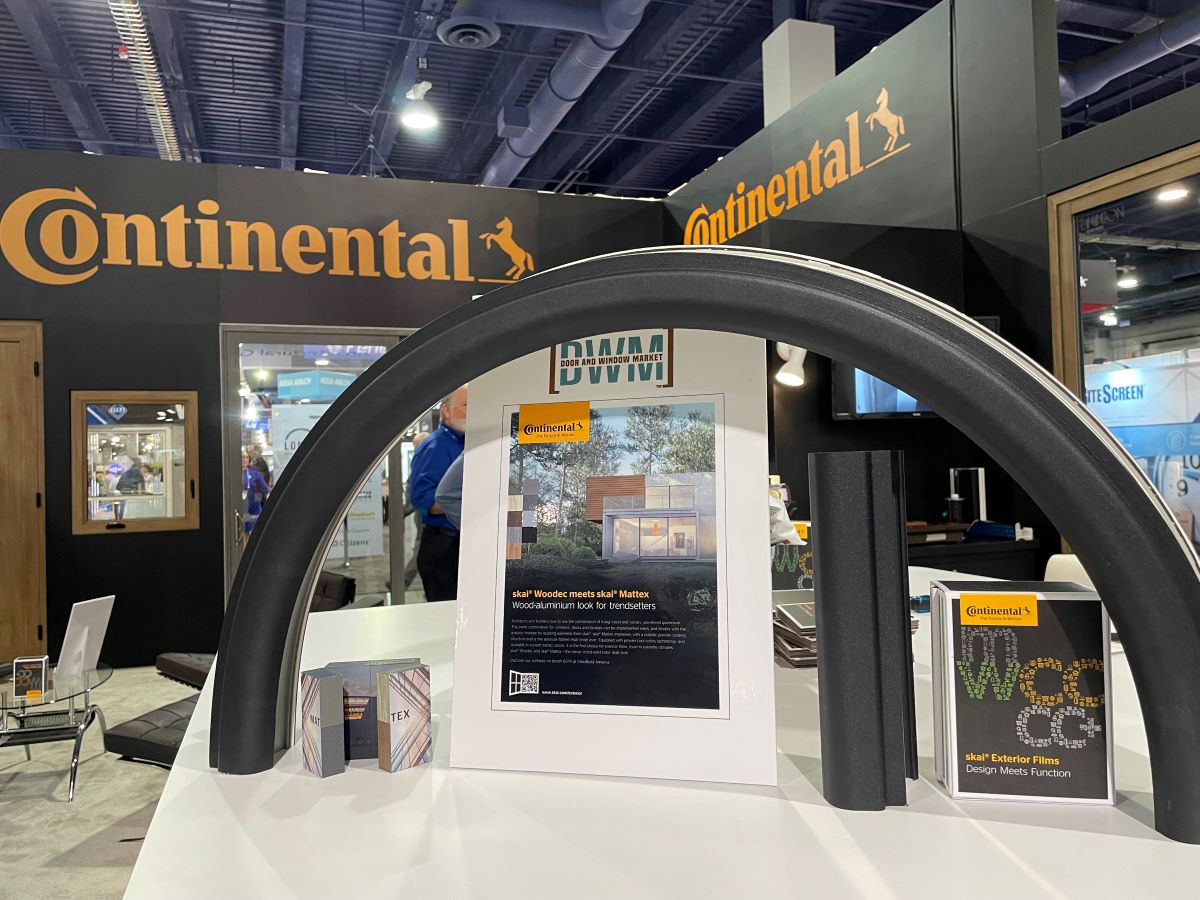 The Product
Continental's skai Mattex exterior surfaces program offers an extreme matte in laminated surfaces with a gloss level of two. The surface replicates the look and feel of powder-coated aluminum with a particularly fine, concisely structured surface. Its grain structure makes the surface scratch-resistant. In addition, it is sealed with a PVDF-layer for a low surface tension, is resistant to chemicals and has a high temperature resistance, which helps it not develop gloss during welding or bending.  
What the Judges Say

Attractive colors are what consumers want. 

This provides an aluminum look to a vinyl product. This is desirable for commercial applications. 

This exterior finish allows traditional vinyl windows to have same finish and feel as specialty powder coated metal. The result is a very innovative and economical answer for consumers' color needs. 

Unique look and surface texture for a laminate.