Product | Solution
HPD1 Hinged Patio Door Locking System by Roto North America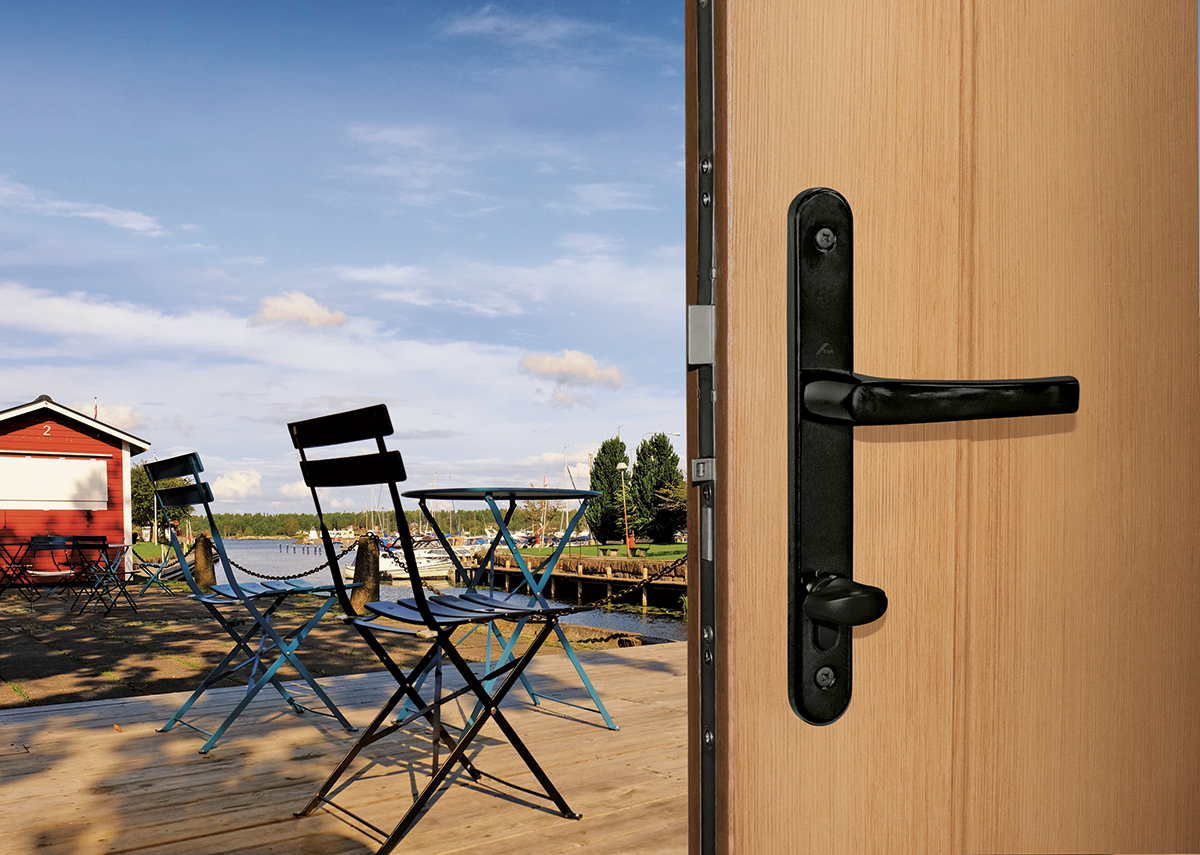 Challenge
Historically, Roto had a non-stainless-steel locking system for hinged patio doors, the H650. The growing demand in the North American market made it necessary to have a stainless-steel product offering. Due to that, Roto spent the past two years developing the HPD1 hinged patio door locking system.
Solution
Our hinged patio door multi-point locking system was developed to provide a durable solution, particularly in coastal areas where non-stainless-steel products may corrode faster.
The HPD1 is designed with premium 304 stainless steel for increased corrosion resistance while still allowing our customers to enjoy optimal performance, security and functionality. The faceplate alone endured 3,000 hours of salt spray testing per ASTM B117.
In terms of security, our locking hardware passed the AAMA 909 cycle test and the AAMA 1304-02 voluntary specification for determining forced-entry resistance.
This system is also highly customizable to meet aesthetic needs and project-specific specifications. A middle extension can be attached if necessary, and we offer several different hinges, handles and cylinders.
Overall, our locking system provides the customer with a durable and secure stainless-steel solution that delivers quality performance, optimal functionality, aesthetically pleasing designs and project flexibility.