Q+A with Tremco: Deep Dive on Spacers
How warm edge technology is pushing thermal perfection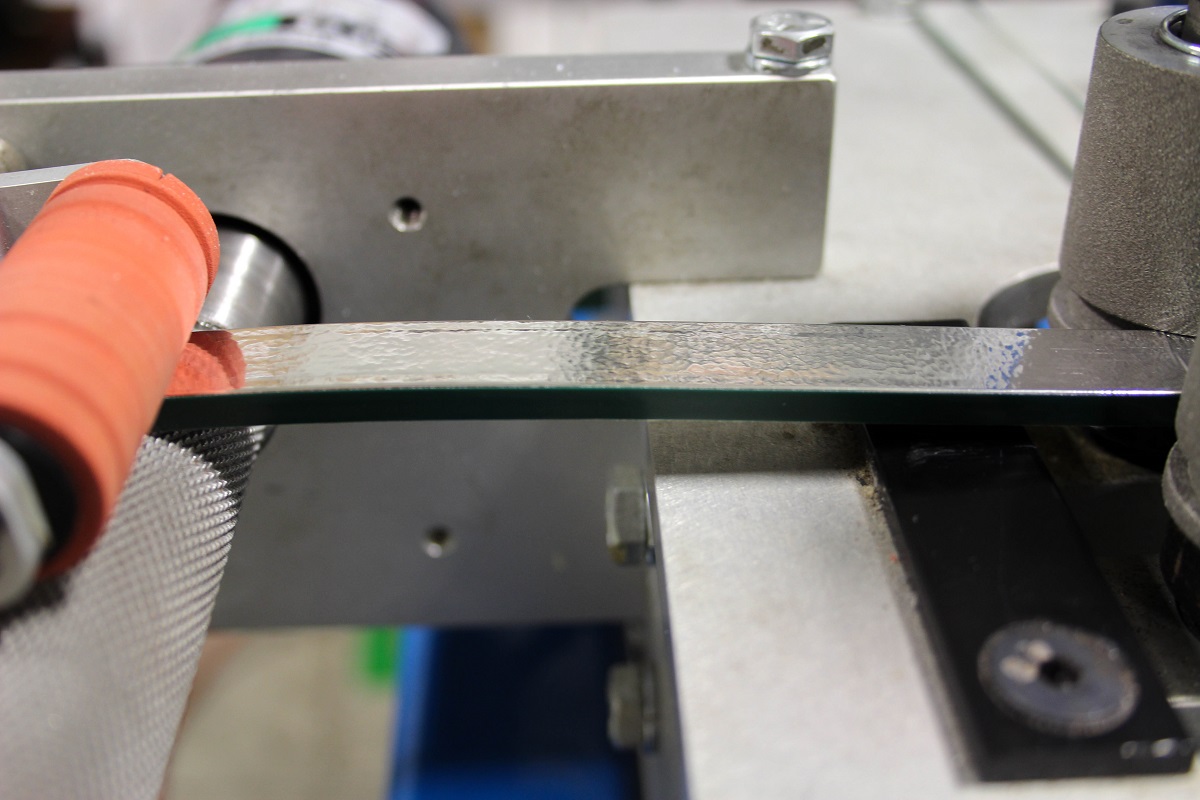 When Window + Door sat down with Tremco for this installation of conversations with industry thought leaders, we wanted to learn more about warm edge technology. That ended up as just the warmup to some great perspective on everything from the current challenges of the industry to the future of performance in windows and IG automation. "Whether residential or commercial, IG automation is here to stay," Tom Italiano, national sales manager, industrial products group, tells us. Read on for more insights.
Window + Door: What is warm edge technology? Describe the science.
Tom Italiano: Warm Edge describes the thermal contribution of removing metal from between the panes of insulating glass. In terms of window design, a major goal is to resist thermal transfer. Metal-free spacers work measurably well to warm the perimeter of the glass and help the window configuration perform its best. This means less condensation, lower energy expense, and more overall comfort for the end user.
With incredibly precise thermo-couplers and software, science drove window thermal performance well beyond the material used for sash and frames and glass down to spacers and gas. It has gotten to the point where, after many years of marginal gains in thermality, if we were to say, double, the thermal performance of our spacer itself, it would not matter to the overall thermal performance of the window. EnerEDGE®-type spacer technology has evolved almost to the point of thermal perfection.
WD: Near perfection says a lot. Are Tremco customers seeing the same? What do they report about using these products?
TI: EnerEDGE has proven to be a seamless and interchangeable alternative to other spacer brands, and customers have noticed several subtle but positive distinctions. We have an "equal to or better than" commitment in our spacer and sealant lines, and our sales and technical teams are very good at making appropriate product and process recommendations. Our Quality Audits are welcomed everywhere we go.
Our customers are most pleased with the short lead times we can accommodate because we build to finished-goods inventory according to their forecasts, not on a build-to-order basis with no inventory. Shipping from inventoried finished goods helps our customers. They like our helpful freight and warranty packages, and that we manufacture what we sell and stand behind it aggressively.
WD: You said the magic word—inventory. I have to ask, how is Tremco managing supply chain challenges? How does this affect your customers?
TI: I think there is a shifting paradigm where more companies realize how important it is to have strong relationships and open communication with suppliers, and vice-versa. Having alternatives is necessary. We are emerging from the Covid era in a stronger position from a supply chain perspective. I suspect most in this industry have a new perspective on old ideas.
What that means for Tremco is we have spent these many supply-stressed months expanding our network and relationships with vendors and potential vendors and will "single source" rarely, if at all, in the future. Our procurement team is incredible. Can you imagine the stress of their daily triage during these global supply issues? Moving forward, we have more vetted raw material and suppliers on our roster, much higher raw material inventories than ever, and stronger collaboration with customers and other RPM companies in allotment situations. We are investing heavily into vertical integration and increasing capacity where it makes business sense to do so. Customers should expect from Tremco more stability in supply and price because of these enhancements.
WD: That's a rare piece of good news on the supply chain front. So, how does Tremco help manufacturers keep with the current pace of business and orders in residential fenestration?
TI: This is a two-way street. We must be honest with our customers about what we can and should make, and our customers must be honest with their suppliers about what they need and when. Forecasting and regular communication are key. It also helps in such times to manage expectations up and down the chain. When a window customer asks for something difficult to get, the seller needs to sell the truth. Pick something else, search for other options, and influence the need. Do we need all these colors? There is a fine line between the noble battle against commoditization and the harsh realities of supply chain and scale.
WD: I want to go back to what you said about technology evolving near the point of thermal perfection. What should manufacturers be thinking about or watching in terms of next generation products?
TI: There are bigger issues for manufacturers than thermal performance. The last bastion for significant thermal enhancement lies with the glass itself: dynamic glazing. As a category, dynamic glass holds great promise, as does other glass-specific technology.
Low-emissivity coatings changed the game but, like warm edge spacer systems, can only get us so far. Design must get us past the baseline, which, in the past, was single-pane metal windows with no thermal break. Triple panes will become more popular, and flexible warm edge spacers like EnerEDGE that use the edge of the glass for precise alignment make better-looking IG.
There are unique specialty foams out there, reflective coatings and wraps for window frames, aerogel technologies, and things of that caliber. More practically perhaps, we will see movement toward the triple-pane glass and to heavier noble gasses and more specialty-laminated glass. Keep an eye for non-product enhancements that have more to do with bundled services: in-sourcing, out-sourcing, warranties, whole-house thermal technologies; or changes in market integration like factory-direct installed sales.
WD: Lots on the horizon. What about on the production side? How does this technology help manufacturers build better IG?
TI: Whether residential or commercial, IG automation is here to stay. Flexible warm-edge spacers like EnerEDGE are ideally suited for automation. One continuous spool of extruded material that sticks securely right onto the glass edge before sealing is an operator's dream.
In manual operations, with our hand-tool applicator, EnerEDGE and EnerSEAL® as a system enables better control over the multi-step process of traditional spacers and settles concerns some have over the aesthetic preferences against shiny metal or bumpy-looking butyl spacers. The EnerSEAL sealant behind EnerEDGE works well as a system to produce a worry-free, appealing hermetic seal that lasts decades. Nice windows cost a lot of money, so buyers have every right to expect not only a window that works well and meets its thermal promise but one that looks great, too. Even when the blinds are open!