Q+A with VEKA: Next Gen Initiatives
Cultivating the next generation of workers through community support and industry education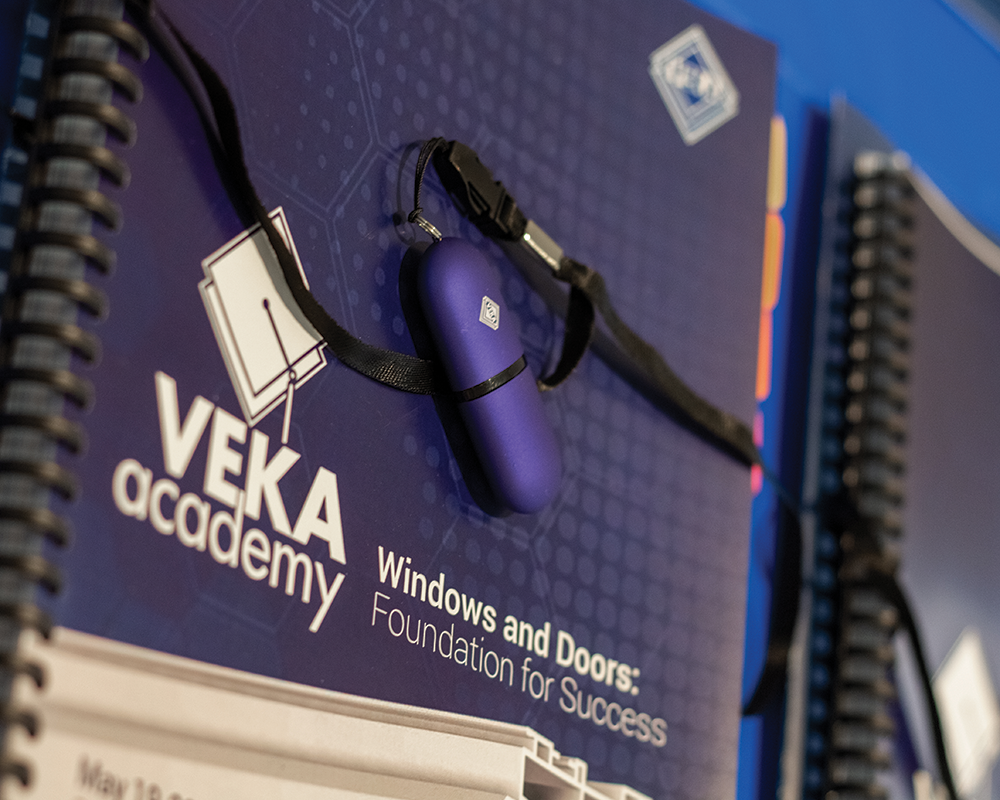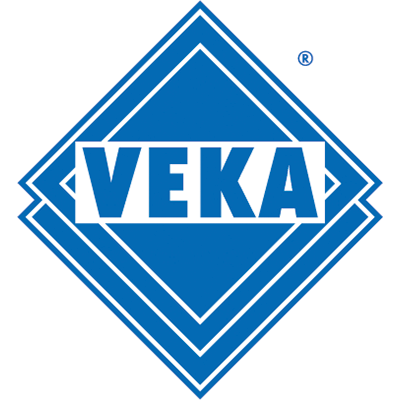 Last we spoke with VEKA in spring of this year, we had an engaging conversation about how corporate social responsibility matters to the industry. Here, we check back in with Steve Dillon, corporate marketing director, and Kevin Seiling, vice president, engineering, to learn about the company's latest initiatives and how supporting mental health awareness also inspired a new focus on supporting the next generation through training and education. 
Window + Door: Tell us about VEKA's recent CSR activities. 
Steve Dillon: This year, the VEKA Group is creating greater awareness for the crucial topic of mental health awareness, specifically suicide prevention. We are sponsoring The Loneliest Road, a charity cycling event covering both Europe and North America.
Inspiration for this effort began with the British charity "We Mind and Kelly Matters."
Founder John Hewitt, a former VEKA fabrication partner, lost his daughter Kelly to suicide in 2018. With his wife Rachel and daughter Amy, he founded the organization to help sufferers and their loved ones in the fight against mental illness.
The Loneliest Road tour began in Europe on Sept. 10, World Suicide Prevention Day. The American tour starts on Sept. 24, in New Jersey, and follows US Route 50, aptly designated as "The Loneliest Road in America." The ride ends on World Mental Health Day, Oct. 10, at the Golden Gate Bridge in San Francisco. Kelly's Heroes' goal for the Loneliest Road tour is to bike 49,720 miles, the equivalent of biking around the world twice. This journey symbolizes that, when it comes to mental health, if you want an honest answer, you should always ask twice to see if someone is okay.
As the Kelly's Heroes Team treks across the U.S., VEKA employees will participate in a virtual journey, competing with coworkers at other VEKA facilities to be the first to achieve 3,343 miles, equivalent to that of the Kelly's Heroes Team traveling across the United States. Throughout this tour, employees are encouraged to gather donations for the local chapters of the American Foundation for Suicide Prevention (AFSP).
For us, the most significant part of this campaign in 2022 is raising awareness. We want others to start talking about mental health and suicide prevention. There are nationwide and local resources available, and it's vital that companies offer support through human resources or health care providers. 
WD: The Loneliest Road and, really, all CSR initiatives are ultimately about fostering, cultivating and supporting community. What else is VEKA doing in terms of community? And within the industry? 
SD: We have several community-based initiatives taking place throughout the year: donating to military support groups, donations to local charities during the holidays and supporting local schools, police or fire departments. In conjunction with our VEKA Employee Recreation Committee we hold large family-based events for employees, and simple initiatives like providing an ice cream day in the middle of summer. 
But the biggest responsibility we have is educating our employees and building the next generation workforce through programs like VEKA Academy. 
WD: Tell me more about VEKA Academy. How does it help manufacturers?
SD: VEKA Academy has been around for eight years and is a valuable tool to accomplishing this. We are entering the next phase for the future of Academy: building a hands-on Education Center at our corporate headquarters in Pennsylvania. This new center will serve multiple purposes, from onboarding new employees to educating customers and showcasing industry partners.
Kevin Seiling: With the aging of the manufacturing workforce and gradual retirement of the baby boomer generation, new people are entering the industry from outside, unlike previous generations who learned over time from the inside. New and newly promoted employees need training, and it can be difficult for supervising managers to find the time.
VEKA Academy is a two-day event, taught by our dedicated employees, who have years of experience in the industry, where employees—ours and other companies'—can receive the training they need. 
As a leader in the vinyl window and door profile industry, VEKA offers this course to our customers and our employees, designed for entry to mid-level, sales, production, engineering, purchasing, marketing and management personnel. At VEKA Academy, they get "Windows 101" and a better understanding of the entire process in a short period of time rather than through long, extended training. 
We care about the company, we care about the customer, and we care about the next generation. We're going to train them so our customers will continue to get the knowledge and service they are used to, after the current generation has moved into retirement.
WD: How did the idea for the Education Center evolve? How does the Center help the industry? 
KS: Our entire industry faces a labor shortage, exacerbated by the aging workforce. The Education Center is one way to help mitigate the impact on our and our customers' businesses. Training programs like this and VEKA Academy help the next generation understand all the things that we store in our head over the years.
We work closely with our customers to design products to meet the requirements of their market. There are different options for rollers and handles, balances, tilt latches, locks, keepers, etc. If we have all that in the Education Center, it's similar to the GlassBuild experience, where you can see everything: products that we have tested from qualified suppliers that we have worked with. 
How our products are made matters. Our customers trust us to supply them good information. It's all part of our mission in building long-term relationships. We understand our partners' needs better than anyone and offer superior solutions not just for products, but also for digital services, logistics and customer care.
WD: How do programs like We Care, We Act, We Grow and the Education Center make the industry better?  
KS: We place value-based corporate management, which keeps the needs of future generations in mind, at the heart of all that we do. We base our growth on long-term partnerships, developing employee talent and environmental responsibility. 
Our mission has inspired us to think bigger and strive for better in the future we're shaping. When it comes to training and development, we strive to create a fulfilling experience filled with opportunity. Leadership training, apprenticeships, professional qualifications and more will benefit from initiatives like VEKA Academy and the Education Center. These offer plenty of scope for employee progression and help collectively take VEKA, VEKA people and VEKA customers to new heights.
Meet with Steve, Kevin and more of the VEKA team, and even some of the cyclists participating in The Loneliest Road, at GlassBuild America Oct. 18-20 in Las Vegas. Booth #6084.
VEKA in action
Image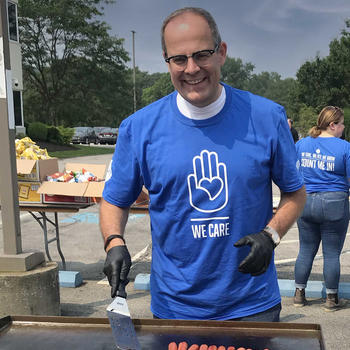 Image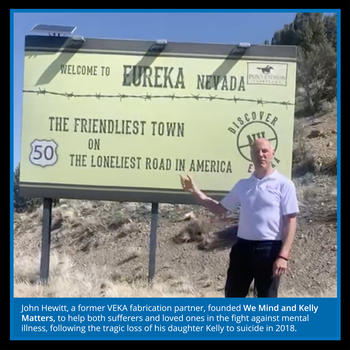 Image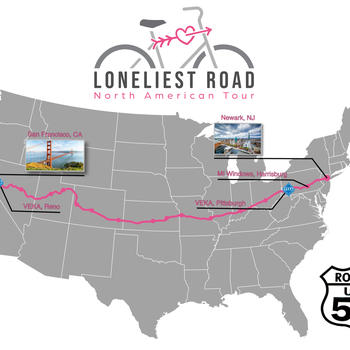 Image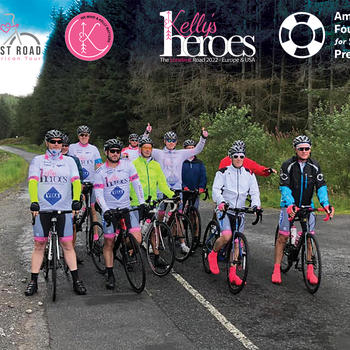 Image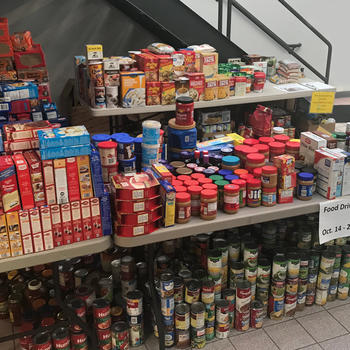 Image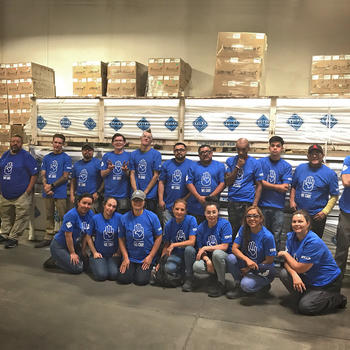 Image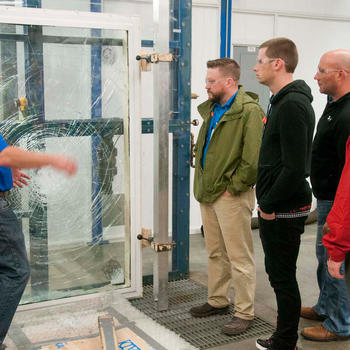 Image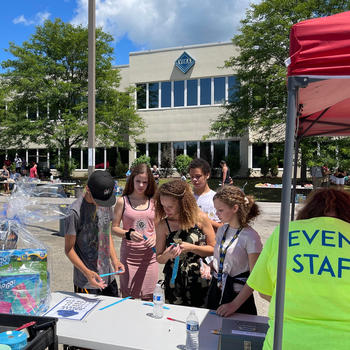 Image