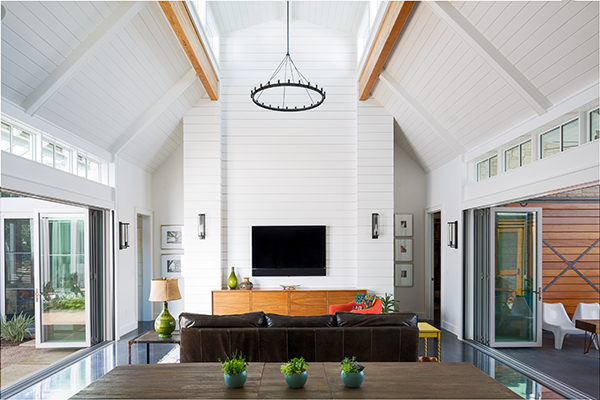 Modern Farmhouse style is defined by balanced contrasts: rustic and modern, classic and contemporary, crisply clean and cozy comfortable. Contrasting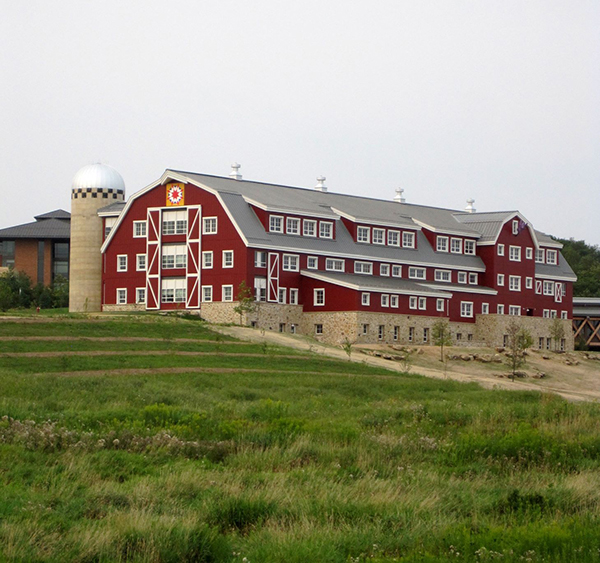 colors also complete the intended aesthetic: creams, tans and warm grays are paired with black, bronze and rich brown. The lighter hues typically are selected for walls and ceilings, creating a large canvas, while the darker tones are reserved to accentuate and articulate the focal points.
Ideally, windows and doors provide a home's best views. Expansive openings are an expectation for Modern Farmhouse designs. Full-height multi-slide doors, floor-to-ceiling glass walls, carefully positioned corner units and strategically located operable units compose much of the home's wall space.
When choosing a finish that frames these vistas, color often is the first consideration. To ensure a lasting, positive impression without a lot of maintenance, selecting a high-performance finish matters, too.
Color Choice and Finish Type
Gazing outside from the warm interior, the views are outlined by the window and door frames. Both paint and anodized finishes can provide the desired dark hues. Alternatively, the frame will seem to disappear if it's painted to match the wall's neutral palette.
For neighbors, arriving guests and gatherings on the deck, the Modern Farmhouse's exterior may venture into more colorful choices. Anodize options can explore earthy bordeaux, champagne and copper tones. Painted coatings have practically unlimited color options, including mica, metallic and even textured terra cotta.
Some finishing service providers offer dual-finish options where different finish types or colors can be applied to the interior and exterior framing. Consider the classic red barn exterior with white framed windows on the outside, but black on the interior. Or, a traditional woodgrain interior with slate gray exterior.
Maintenance and Durability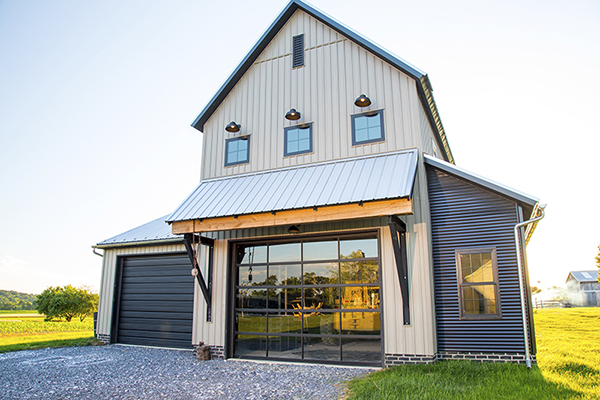 Regardless of the home's architectural style, low-maintenance windows and doors allow more time to enjoy their beautiful views. For the most durable, high-performance architectural finishes, specify Class I anodize finishes that meet AAMA 611 and 70% PVDF resin-based coatings that meet AAMA 2605.
AAMA 611, "Voluntary Specification for Anodized Architectural Aluminum" and AAMA 2605, "Voluntary Specification, Performance Requirements and Test Procedures for Superior Performing Organic Coatings on Aluminum Extrusions and Panels," are published by the Fenestration and Glazing Industry Alliance (FGIA).
These industry-leading specified finishes commonly are offered with a standard warranty of five to 10 years. With minimal care and cleaning, the finished aluminum windows and doors can last several decades.