Crystal Windows Promotes Vivian DeMarco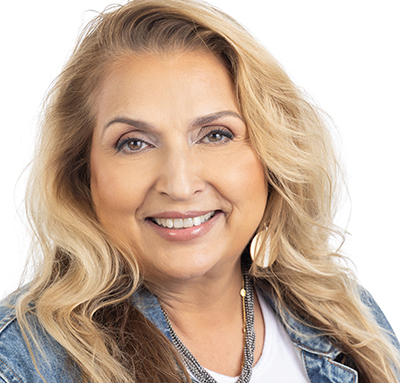 Crystal Window & Door Systems recently promoted San Diego account executive Vivian DeMarco to the position of Sales Manager.  DeMarco is the company's first female sales manager and is now responsible for overseeing the entire West Coast territory sales operation at Crystal Pacific Window & Door Systems, Crystal's West Coast production affiliate based in Riverside, CA.  Leading a team of four sales representatives who cover the entire Southern California region and beyond, DeMarco brings over 25 years of sales experience in the fenestration industry.
"Vivian DeMarco has always been a trailblazer in the window industry, long before other women joined the ranks of fenestration professionals," says Sergio Garcia, President of Operations for Crystal Pacific.  "She has a tremendous sense of what builders, developers, and architects here on the West Coast want from window products and what will make their jobs easier.  This has translated into steady growth and a loyal customer base for Crystal Pacific, which just marked its 10 year anniversary."
DeMarco's responsibilities
As Sales Manager, DeMarco is responsible for overseeing the strategic direction of sales for Crystal Pacific, guiding the sales team in developing their respective territories in line with the strategy, and coordinating between production operations and the sales team for product lead times, material availability, and project priorities.  Focusing on ongoing professional development for the staff and training for new team members as company sales grow is a priority for DeMarco.  She also continues to develop her existing territory in San Diego and Orange County.
"We are seeing growth in the commercial market with our commercial vinyl and aluminum products, and a major focus of my efforts will be expanding that," says DeMarco.  "I am also working with production to anticipate builders' needs and develop new products to deliver what they want in a more efficient manner."
DeMarco's experience
DeMarco joined Crystal Pacific in 2013 as the San Diego branch and distribution manager, then moved to sales when the branch activities were absorbed into the growing Riverside operations.  As Senior Account Executive for San Diego and Orange County, she rapidly expanded the customer base and built a positive reputation for the new West Coast manufacturing arm of Crystal Windows.
Prior to this, DeMarco was a longtime sales representative for Superior Windows & Doors, a territory manager for Cascade Windows, and a sales representative for Sommer & Maca Glass Industries, manufacturer of fenestration production equipment.  DeMarco earned a bachelor's degree in communications from California State University, Fullerton.
"When I started in sales, I felt this was the best job I ever had, and I still feel that way," says DeMarco.  "My territory is like my own small business for me to grow, but with the backing of a large company.  I see this same sense of ownership with my entire sales team.  With so much potential for growth here on the West Coast, it's a very exciting time for Crystal Pacific."