FeneTech and Siemens Announce Partnership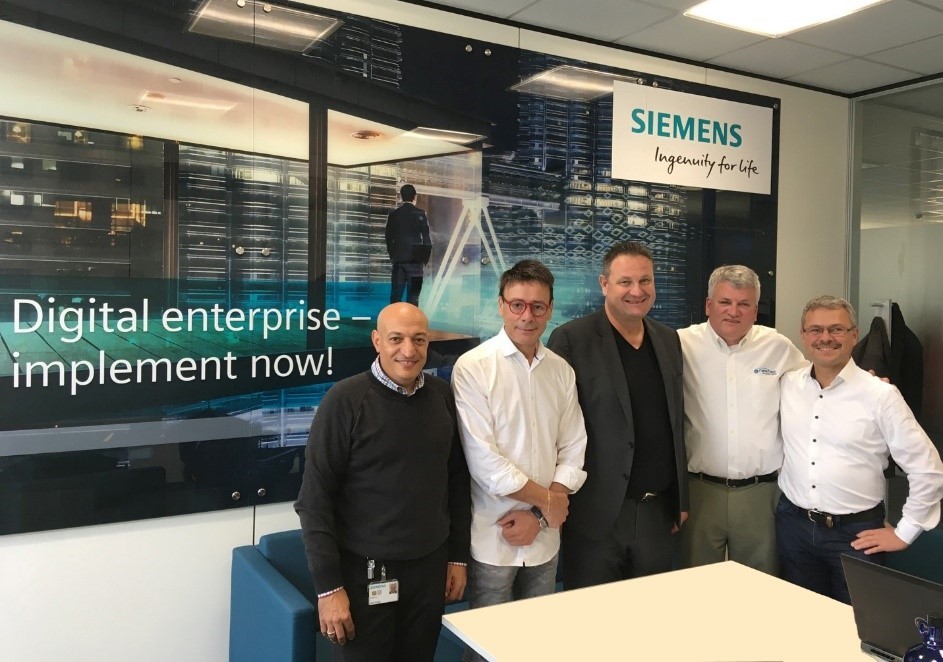 Officials from Siemens Vertical Glass and FeneTech announced a collaboration for fully automated and digitalized glass processing. According to the announcement, the FeneVision ERP system from FeneTech rounds out the Siemens automation and digitalization portfolio for the glass processing industry.
"At the heart of digital solutions from Siemens is the digital twin, a virtual image of plants based on an end-to-end data model. The consistent use of these solutions along the entire value chain in glass manufacturing and processing and throughout the entire life cycle pays off. In glass processing, which tends to be performed by medium-sized businesses, we still require an integrated and customized ERP solution," says Heinz-Josef Lennartz from Siemens Vertical Glass in Karlsruhe. "In numerous discussions with customers, both we and FeneTech, independent of one another, keep hearing that there is a demand for completely integrated solutions in glass processing."
"With the FeneVision ERP solution from FeneTech combined with Siemens MindSphere, customers would take a big step closer to the digital factory," says Horst Mertes, CEO of Luxembourg-based FeneTech Europe SARL.
Ron Crowl, President of FeneTech Inc., adds, "FeneTech has been supplying software products to the glass processing and window manufacturing industries for more than two decades. Industry processes are more efficient because errors are minimized throughout the company. Recent advances in Industry 4.0 and IoT offer the opportunity to integrate all machinery fully into the ERP software from FeneVision and establish a digital factory. Through the planned collaboration with Siemens, we would be able to bring fully networked and integrated solutions to market faster."