The Frameless Hardware Company Acquires A. Geo. Diack Inc.
August 24, 2021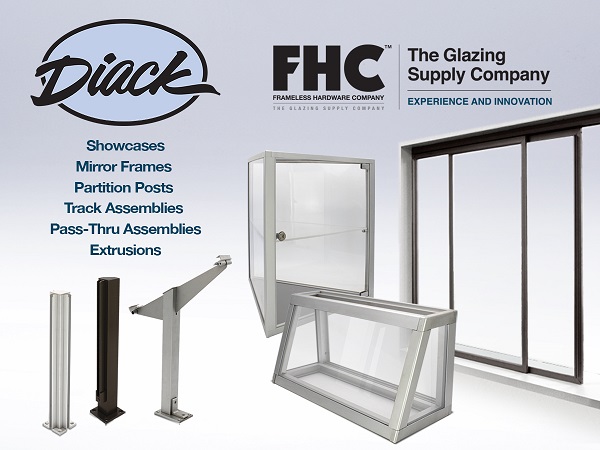 The Frameless Hardware Company LLC, a supplier and manufacturer to the glass and glazing industries, acquired the assets of A. Geo. Diack, Inc. Originally started in 1953, the California-based company offers a complete line of architectural showcases, store fixtures, mirror frames, partition posts, pass-thru windows and extrusions. 
Through the sale FHC has acquired all inventory, fabrication equipment and product designs for Diack's entire product portfolio. This acquisition marks FHC's second acquisition this year. The company now manufactures and supplies a comprehensive selection of all-glass entrance systems, door controls, frameless shower hardware, architectural railings, transaction windows, glazing tools and supplies, and aluminum entrances, storefront and curtain wall systems. All Diack employees will retain their positions at FHC's corporate office and manufacturing facilities in South Gate, California, according to a release from the company.
"At FHC we're doubling down on experience, people and American manufacturing," says Chris Hanstad, president of FHC. "Diack's six decades of experience and reputation for innovation fits with our strategy, customer base and commitment to the industry. We're excited and honored to welcome the Diack team and product line to the FHC family."