Magid Releases Safety Matters Guide About Mask Efficacy Against COVID-19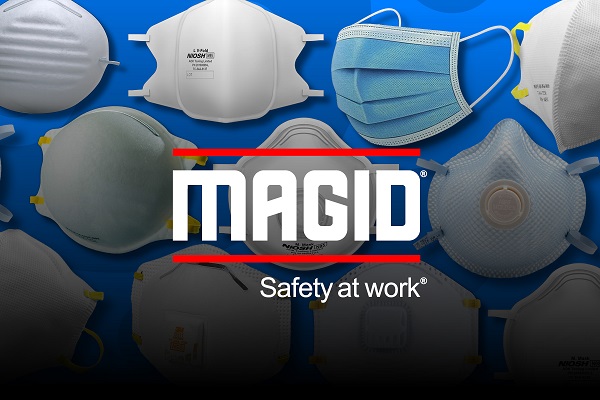 Magid released a comprehensive guide as part of its "Safety Matters" series of instructional safety materials, that is intended to educate safety managers and others about mask safety and choosing the right masks to protect against COVID-19. 
"Companies in every industry are working hard to keep employees safe from COVID, focusing on their health and wellbeing, while trying to keep operations running as effectively as possible," says Beth Sutherland, Magid marketing communications manager. "In Magid's newest 'Safety Matters,' we look at the effectiveness of different face coverings, as well as mask best practices, such as proper fit and removal."
The 'Safety Matters' installment cites a 2020 study by the Centers for Disease Control and Prevention and the National Institute for Occupational Safety and Health, which concluded N95 respirators are almost twice as effective as commercial three-ply cloth masks in blocking particulates that could contain the virus. In the course of the study, N95 respirators prevented 99 percent of aerosol particles 7 microns or smaller from breaching the protective barrier.
"Safety is paramount to success with every organization," Sutherland says. "Mitigating the spread of COVID-19 in the workplace is a top concern and selecting and supplying the right face coverings can have a significant impact on those efforts."