Marvin Adds Manufacturing Space, Increases Starting Hourly Wage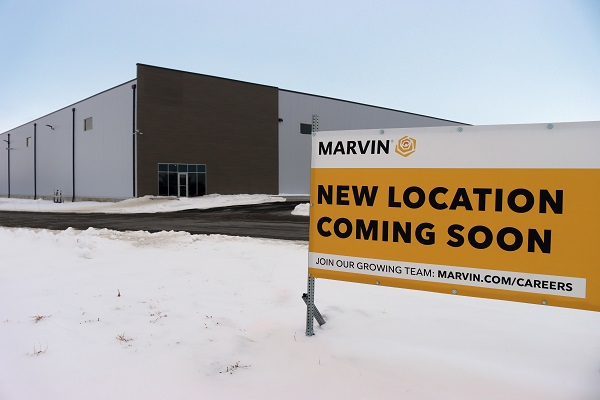 Marvin will expand its operations in Fargo, North Dakota, with the addition of two new facilities: a 127,000-square-foot manufacturing facility and a 148,000-square-foot distribution center to support growth of the brand's window and door portfolio. 
Marvin currently operates six facilities with more than 1,700 employees in Fargo and West Fargo. The new facilities will add nearly 300,000 square feet to Marvin's operations in Fargo by mid-year 2022, along with approximately 150 new jobs for Fargo-area residents, according to a news release. 
In addition, Marvin is actively hiring at all of its Fargo-area locations and has increased its starting wage in Fargo to $20 per hour. Marvin employees are now also eligible for company benefits beginning on their first day of employment, without a waiting period, including healthcare, 401(k) match, profit sharing and more. The company looks to welcome an additional 300 or more employees in 2022 as demand continues to evolve.
"Our story is a story of growth, despite the challenges we faced in 2020 and 2021," says Darrin Peterson, president. "We continue to invest in the communities in which we do business, and the Marvin team members who make this growth possible. We're very pleased to have secured additional space in the Fargo area to meet demand while continuing to grow the business in a thriving community."