Marvin, Halio Enter Agreement to Bring Smart Glass to Residential Market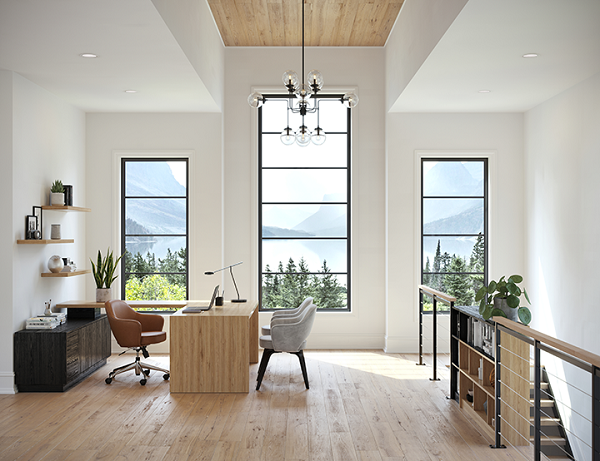 Marvin has partnered with Halio Inc., the developer and manufacturer of Halio smart-tinting glass, to allow Marvin and Halio to bring smart glass to the residential construction market. 
"We are truly committed to well-being at Marvin, focused on providing solutions that support happier and healthier living through maximizing light, air and views in new ways," says Paul Marvin, CEO. "This partnership is the newest in a series of product introductions designed for emerging ways of living. We've long anticipated a complete smart glass solution for the residential market and Halio, the technology leader in architectural smart glass, is delivering just that. We could not be more excited to partner to bring this advanced technology to architects and building professionals who design for homeowner well-being." 
As the technology leader in architectural smart glass, Halio combines the most advanced electrochromic technologies with a cloud-based system, enabling glass to tint automatically or on command. Halio achieves its darkest shade in three minutes, adapting to changes in light through smooth transitions that culminate in a neutral color when tinted, according to the company. With the ability to respond to a rapidly changing environment, Halio maximizes the amount of natural light coming into a space while keeping out excessive heat and glare. 
Through its new joint partnership with Halio, Marvin will bring this technology into a new residential application, whereas previously it was only available in commercial construction. 
"Halio has spent years developing the world's most responsive, intelligent platform for daylight management. We've realized a solution that integrates all the necessary attributes to finally go mainstream, and now that we have it, the smart glass market is at a long-awaited inflection point," says Halio CEO Bruce Sohn. "Marvin is the perfect partner to collaborate with to develop the high-performing products that will introduce residential consumers to the transformational benefits – comfort, natural light and gorgeous design – of smart glass for the first time."