Marvin Introduces Signature Coastline Impact-resistant Windows and Doors
April 6, 2021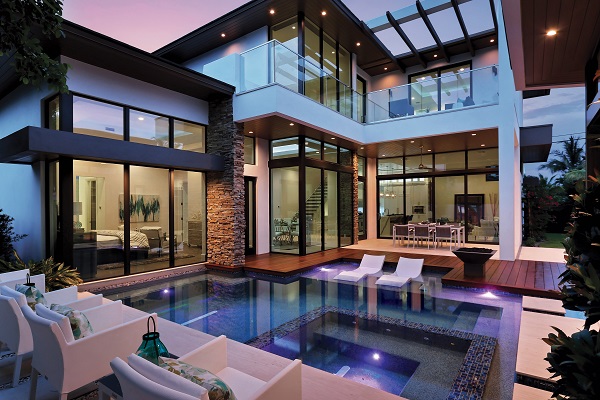 SIW impact-resistant products are now officially Marvin Signature Coastline windows and doors, following Marvin's 2018 acquisition of the Palm Beach County-based company.
Marvin Signature Coastline windows and doors combine aesthetics, design flexibility and advanced coastal performance, according to a company statement. The reinforced impact glass and solid extruded aluminum frames withstand flying debris and do not require any additional protective measures like shutters or wood boards. All product previously available through SIW are now available through Marvin. The Coastline product line joins other impact-rated products in the Marvin Ultimate and Elevate lines to represent the broader Marvin Coastal Solutions portfolio.
"Confidence in quality is of the utmost importance—especially in areas that experience hurricanes and tropical storms. With Marvin Coastline, homeowners can rest easy knowing their windows will stand up to harsh weather, and the high-end design of these products means they can love the way their home looks, too," says Paul Marvin, CEO of Marvin.
Coastline windows and doors are manufactured in a new facility in West Palm Beach. The portfolio includes awning windows, casement windows, picture windows, bi-fold doors and multi-slide doors, among others. The offerings also include garage door, entry door, pivot door and storefront window solutions, which are new products to Marvin's portfolio. Coastline windows and doors feature a broad range of product types, sizes, configurations and design options and are available in expansive sizes.
Marvin Signature Coastline windows and doors are available at Marvin Coastline dealers throughout Florida.