Roto North America Introduces Multi-point Lock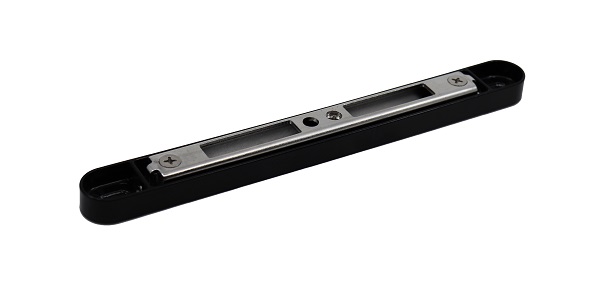 Roto North America introduced its multi-point lock and new adjustable strikers for a 4-point locking system, which offers hook-style locking points with two opposing primary hooks and an additional outward facing hook 28 inches from each side of the center line. 
Manufactured at Roto Fasco Canada, the locks are produced with an anodized aluminum faceplate and 300 series stainless steel drive rail. The new adjustable strikers are produced with 300 series stainless steel plates along with a powder-coated zinc housing. Roto's new products are compatible with the standard 100mm 3-hole U.S. tail-driven system and is also available in a 125mm square driven system. The new 4-point locking system is complimented by Roto's complete RotoFasco Secura Sliding Patio Door Handle line, according to a release. 
 
The 4-point is supplied as a "one piece" assembly; independent adjustable strikers offer fabricators increased adjustment range on the top and bottom locking points. The multi-point lock and adjustable strikers feature an integrated mishandling device that prevents hooks from being thrown while open to avoid damage to the frame and hardware. Homeowners will use a single thumb-turn lever action that will extend to all four locking points.