Spending on Home Remodeling May Decrease in Mid-2023, says Harvard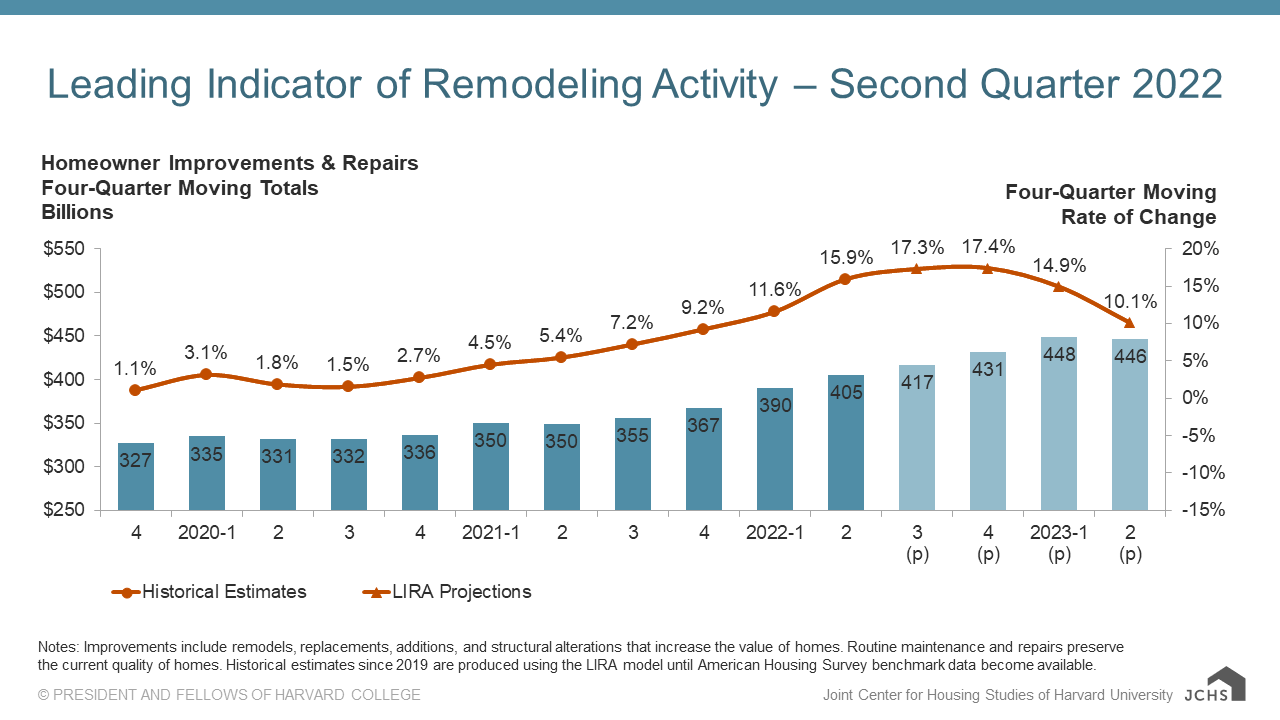 Spending for home improvements and repairs is expected to soften during the first half of next year, according to the Leading Indicator of Remodeling Activity from the Joint Center for Housing Studies of Harvard University.
The LIRA projects year-over-year gains in remodeling expenditures to owner-occupied homes will decrease from 17.4 percent in 2022 to 10.1 percent by the second quarter of 2023.
Slowing sales of existing homes, rising mortgage interest rates, and moderating house price appreciation are expected to decrease owners' investments in home improvements and maintenance over the next year. Steep slowdowns in homebuilding, retail sales of building materials, and renovation permits all also point to a cooling environment for home remodeling.
While beginning to soften, growth in spending for home improvements and repairs is expected to remain well above the market's historical average of 5 percent. In the first half of 2023, annual remodeling expenditures are still set to expand to nearly $450 billion.