TruStile Gets New Headquarters in Denver
January 12, 2021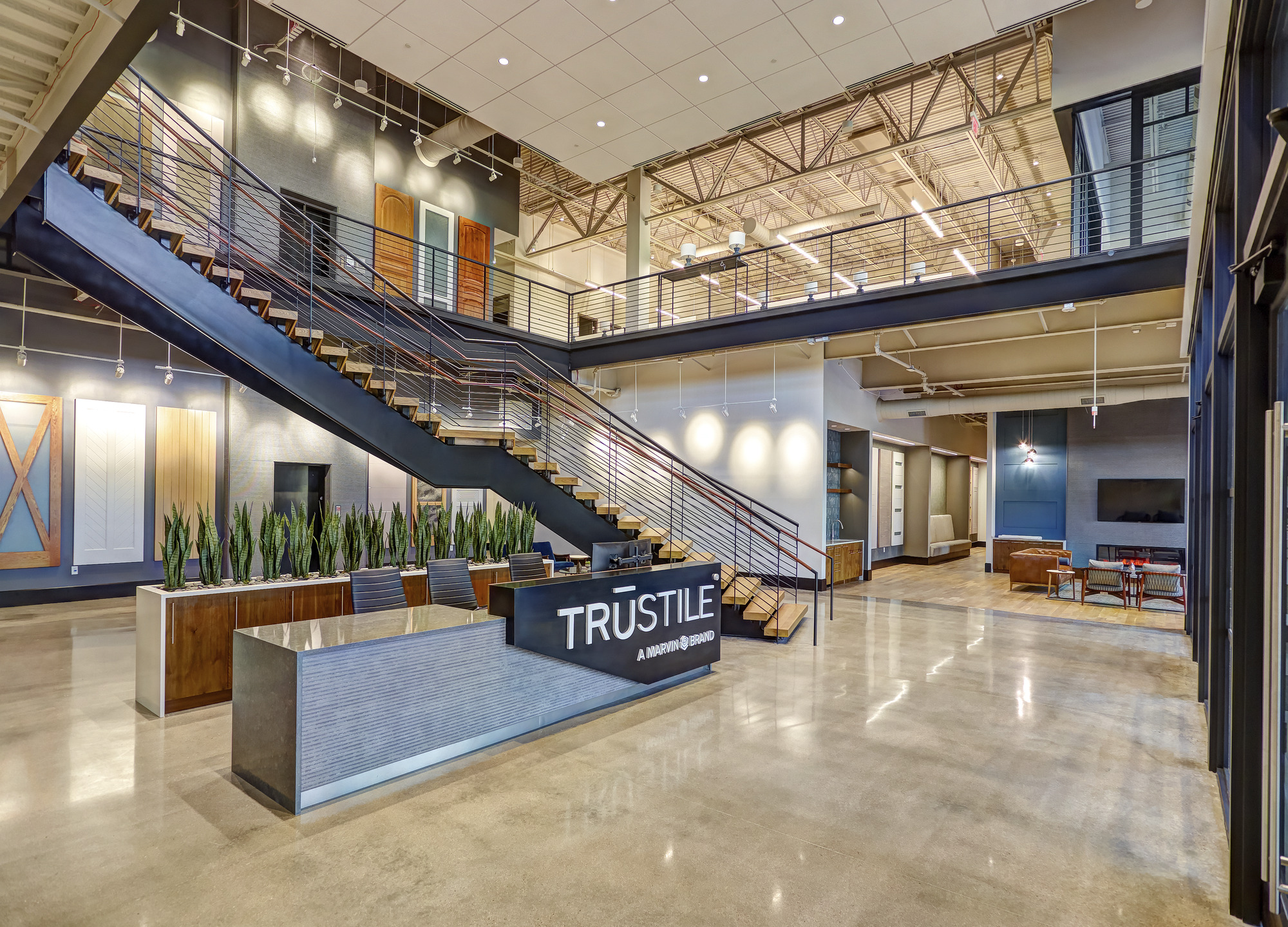 Ware Malcomb, an award-winning international design firm, completed construction on the new headquarters of TruStile in Denver.
The company's new 310,000 square foot headquarters is comprised of approximately 50,000 square feet of office space and 260,000 square feet of manufacturing/production space with a large outdoor amenity deck. Every door throughout the facility showcases a different model designed and manufactured by TruStile, creating a walking showroom of the brand.
The space includes an expansive reception and lounge area with a steam fireplace, client-facing conference and training rooms, open office areas, private offices, collaborative areas and huddle rooms, a fitness center, and a large café with an exterior patio. To reflect the company's target residential market, the space incorporates furniture, lamps, and accessories such as books and houseplants to give it a more residential feel.
Access to natural light was also a top priority for TruStile. By incorporating windows in the training room and at various points in the office, architects and designers touring the space can also get an inside look at the 260,000 square foot production area. All glazing, both interior and exterior, was designed and manufactured by TruStile's parent company, Marvin Windows & Doors.
The project was designed to be environmentally friendly and features a two-story mechanical building located on the north side of the facility, which houses a bio-mass boiler. The bio-mass boiler converts sawdust that is produced through the manufacturing process into energy used for heating/cooling the facility.
"TruStile previously operated out of four buildings in north Denver. This new headquarters brings all of TruStile's operations together under one roof, doubling their square footage and giving them plenty of room for future growth," says Matt Chaiken, Principal of Ware Malcomb's Denver Office.
The general contractor for the project was Ryan Companies Inc. Ware Malcomb provided architecture, interior design and civil engineering services for the project.