VBH Introduces Yale Locks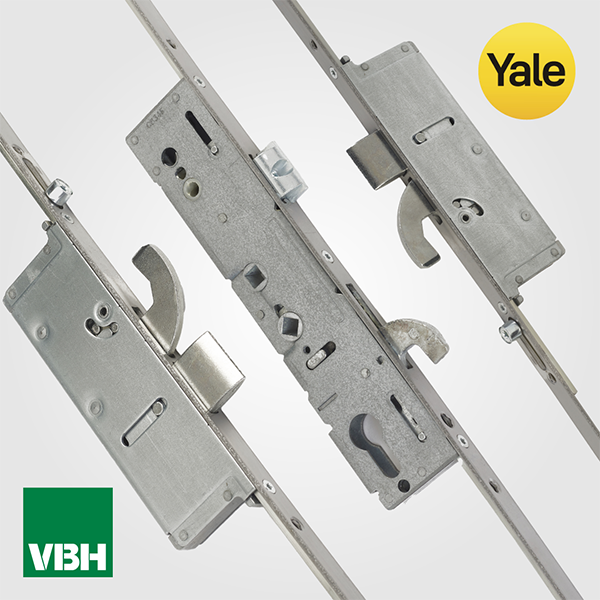 Hardware supplier VBH broadened its range of multi-point door locks with the introduction of the Mantis 4 range from Yale.
VBH has been supplying Yale's Mantis 3 lock for many years. The company advises that Mantis 4 builds on all the qualities of its predecessor, adding a number of new benefits to its list of features.
About the Mantis 4 range
Mantis's combination locking points pair a substantial chamfered hook and a tapered linear bolt that, according to VBH, provide a smooth locking action. This is aided further by the inclusion of adjustable roller cams on variants for PVCu doors.
These combinations lock in to newly designed one piece keeps or 'multi-keep' individual keeps, to provide resistance to pull out, thanks to the positioning of the screw fixings. Mantis 4 locks have been tested to PAS24:2022, and are approved for use Q-secure installations and those requiring Document Q approval.
Mantis 4 locks are available from VBH stock to suit PVCu single and double doors, and there is a composite door variant with a 20mm radius end faceplate.
What VBH says
"VBH is rightly known in the industry as the supplier to go to for Yale's Mantis door lock, and we're very excited about the introduction of this latest version. We have considerable stock levels in place already," says Marketing manager for VBH Gary Gleeson. "New and existing customers like the features including the push-in latch hold-back device, the stainless steel faceplate, and the new keeps, which have been designed specifically for 13-millimeter axis profiles."
"We have had great success with Mantis locks down the years and will continue to do so with Mantis 4. With the options available, and our logistics expertise, we are confident that we can satisfy most requirements from door manufacturers of all sizes."