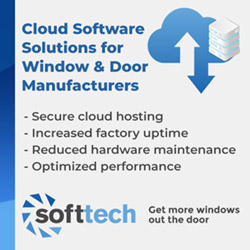 Soft Tech V6 has been providing customized solutions for the window and door industry for over 30 years. The revolutionary software assists in managing the design, estimation and manufacturing processes.  
Soft Tech V6 has recently been released in a cloud version. Cloud systems offer better uptime and reliability with less hardware and maintenance requirements.  
Validate engineering, set pricing options and update designs. Produce fast and accurate quotes, precise drawings and BoM's that you can trust.