4 Ways to Increase Profits
Attending GlassBuild America can give companies a competitive edge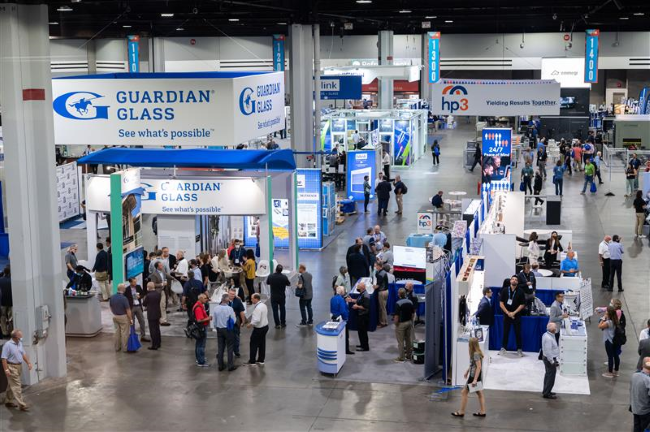 With GlassBuild America fast approaching, it's time to think about the benefits of attending. According to multiple sources, there are at least four ways attending tradeshows can help grow your company's profits.
1. Address changing customer tastes
Manufacturers can address changing consumer tastes by adding and assessing new product lines. More than 450 companies are expected to exhibit in Las Vegas from Oct. 18-20, providing attendees the opportunity to take a better look at new product lines (glass, windows, doors, etc.), participate in hands-on demonstrations, ask in-depth questions and locate new innovations. One of these new products has the potential to enable a company's growth into the future and can even shape the future of the company and the industry. 
2. Invest in capital equipment 
With more than 100,000 square feet of show floor space dedicated to equipment for glass, window and door fabrication, exhibitors can physically touch and see the equipment. Companies looking to make an investment can make a more informed buying decision by attending the event. Some exhibitors also offer show specials and deals.
3. Build supply chain relationships
The supply chain has been beaten up over the last two years. Exhibitors and attendees have the opportunity to strengthen relationships through face-to-face interaction on the show floor. As Eric Thompson of Quanex Building Products wrote in The Talk on windowanddoor.com, "The Value of a Full-Service Supplier," it is important to remember how any substitutions may be met by your customers and "elevate" your business. Doing business in person helps companies make better decisions. 
4. Get educated on the tech and the people to grow your business 
Finally, GlassBuild is a prime opportunity for all levels of staff to learn about new trends and technology, an important factor in moving toward growth and a future dominated by technology and innovation. Each day on the show floor offers networking and peer-to-peer educational opportunities on the Main Stage, as well as demonstrations from the top vendors in the industry. Take advantage of in-person discussions to educate yourself on innovative solutions because these solutions are driving our industry forward. Do not be left behind! 
Deepen relationships. Strengthen your supply chain. Learn about new technology. Build a company that can take advantage of future opportunities. Meet me and most of your suppliers at GlassBuild to help grow your company's potential and profits.