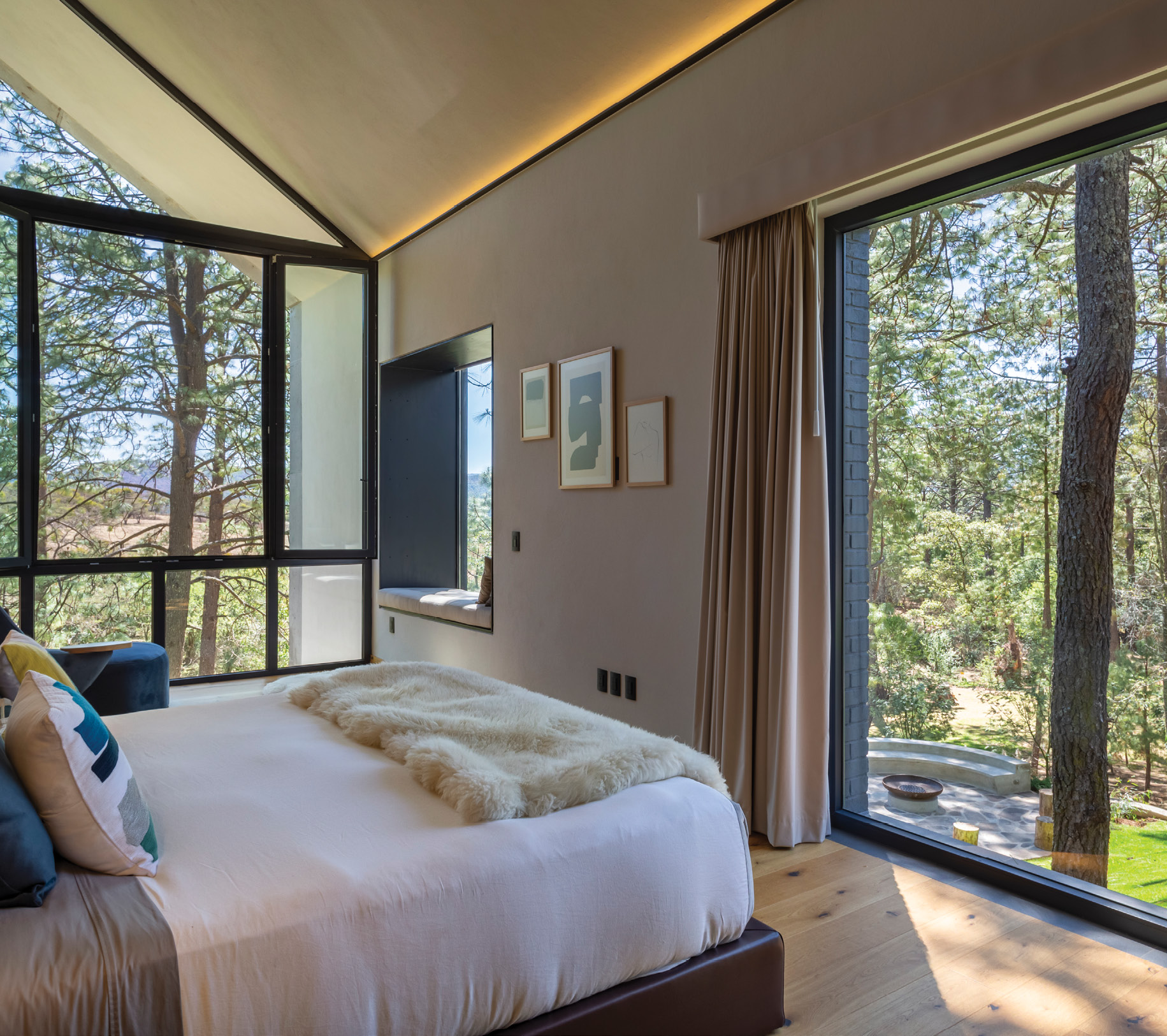 Above: The black on anthracite grey REHAU System 4500 with Attivo hardware was fabricated by Amieva Cristalum. Credit: REHAU
In a recent discussion with some fabricators, simplicity emerged as the overarching theme in hardware design. Simplicity can be achieved in many different ways: color, shape, operation and amount of hardware, among others. Specific trends span residential and commercial spaces alike.
Trends in hardware design
Source a cohesive look across styles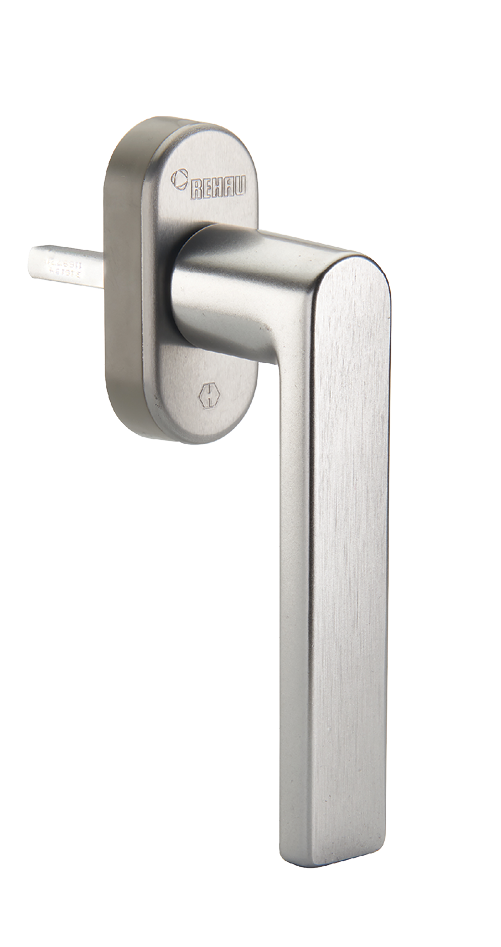 The industry is reaching toward versatile hardware that can be applied to more than one model of window or door. "Hardware that can be extended to multiple applications simplifies production for fabricators and makes coordinating matching hardware throughout a space easier," says Katherine MacNevin, marketing manager of the window solutions division at REHAU. More versatile hardware not only streamlines manufacturing; it also leads to a cohesive look throughout a space.
Choose the effortless option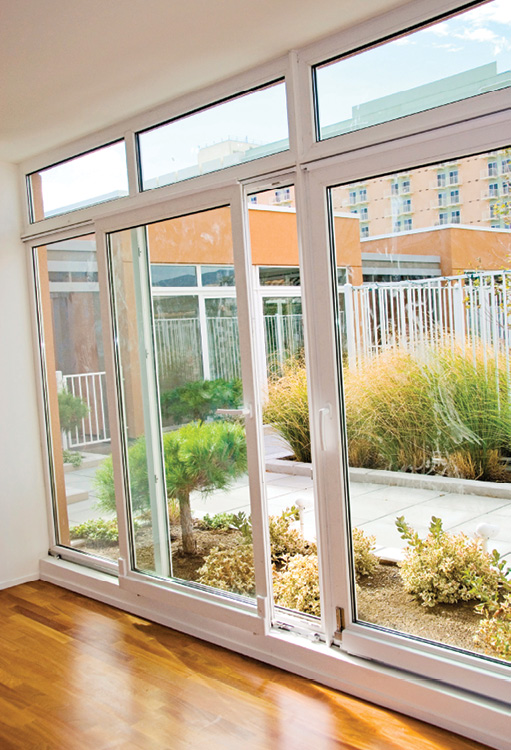 Fabricators report many consumers want hardware that is easier to use. Multifamily building owners, in particular, want reassurance that the occupants will know how to operate windows and doors in their spaces. "Window style choices are being driven by ease of use. People want the easiest possible window that will seal well and that their occupants will know how to use," says Alison Ray, commercial sales manager at Alpen High Performance Products in Niwot, Colorado. 
Accessibility is key in today's society. For windows and doors, this means reconsidering standards for hardware to better suit people's needs. Hung and slider window hardware is generally not accessible for people in wheelchairs because of the latch height. Styles with operators that can be placed at lower heights make them easier to use, giving rise to casements and tilt-turns. Hardware should also have features for the visually impaired, such as a handle that audibly clicks when opening, tilting and closing the window. 
One-touch hardware and antimicrobial finishes can ease sanitation measures by reducing fingerprints and spread of germs.
Create a clear view with less hardware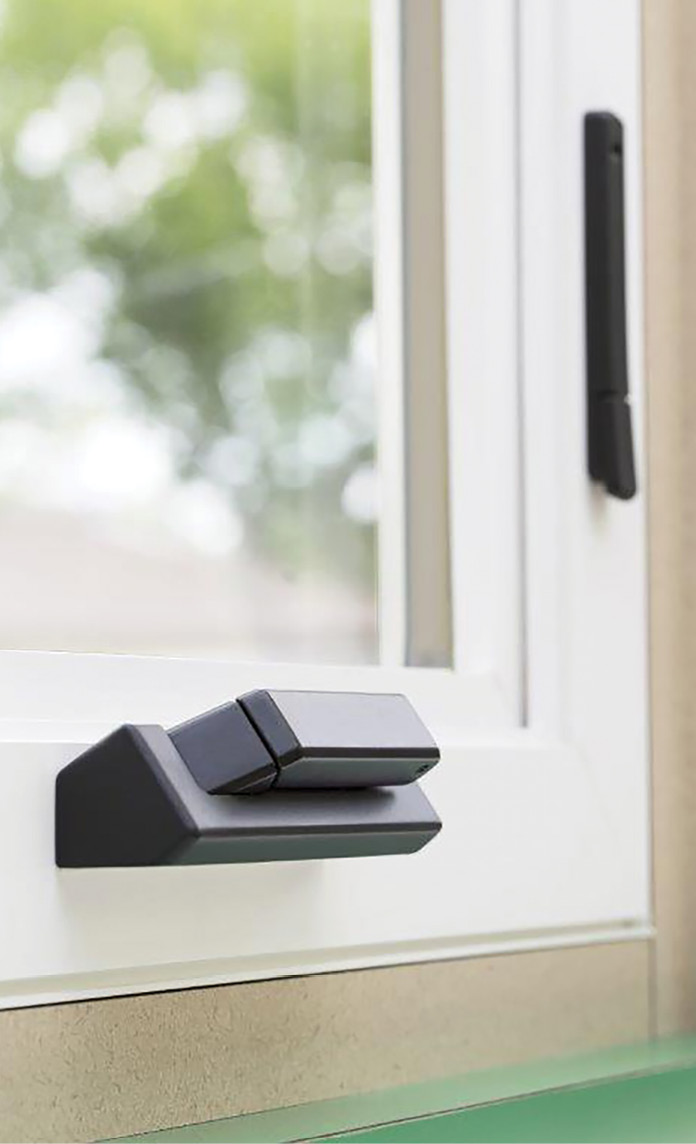 Windows and doors are meant to showcase spectacular views, not hardware. Rather than having several pieces of hardware that perform different functions, one multi-functional piece may reduce visual clutter.
"Anywhere you can minimize the number of pieces of hardware, the better. Reducing moving parts is always beneficial, as long as the window can still be operated and maintained properly. It helps clean up the lines of the window," says Randy Hoover, engineering manager for the window solutions division at REHAU.
Concealed hinges also remove hardware from the field of vision. Primarily used on tilt-turn or turn-only windows and balcony doors, this type of hinge does away with the color-coordinated cover caps normally seen on surface-mounted hinges. "A lot of customers want the concealed hinge because they want to simplify their operations, since the concealed hinges are easy to install and are invisible at first glance," says Hoover. 
Stay in the dark
Whether black-on-black or black-on-white, there's no question black hardware is in. Black is the foundation for much of today's Euro-inspired design. "For our tilt-turn doors, we just do a bullet catch on our door systems and paint the pull handle to match the exterior so that it completely disappears from view. It gives you a really nice, sleek look, more like a window," says Laura Weil, vice president of euro + glasshaus in Woodbridge, Ontario, Canada. 
If too much dark isn't suitable for a space, minimalistic black hardware on white windows can also be very striking. 
Make it matte
Smooth, matte hardware can spell understated sophistication. Matte recedes, drawing attention to the exterior view or your interior furnishings. "This design attraction to matte I think is very much European-influenced," says Weil. "Our customers used to show pictures of places in Miami as inspiration and that is no longer the case. Now, it's more the Scandinavian or Euro aesthetic that's driving matte to be the most popular hardware finish."
Have an answer for the statement door
Demands for hardware shift with window trends. "A few years ago, there were a lot of conversations around shape … those large Palladium curved windows. Now it's more about a statement door and really nice hardware finishes," says Weil. 
Jeromy Haines, president of Progressive Windows in Fairview, Oklahoma, agrees there's a trend toward higher-end doors. "Hinged doors are still our most popular, but we currently sell more tilt-slide doors than standard sliding patio doors." Hardware is a great way to customize and upscale a window or door system. "Tilt-turn, tilt-slide and lift-slide … these doors are cool so you want hardware that matches the cool factor. There's some really chic statement hardware available from European suppliers, and consumers seem to be willing to wait for a special delivery to get exactly what they want," says Hoover.
Broaden horizons with bigger and better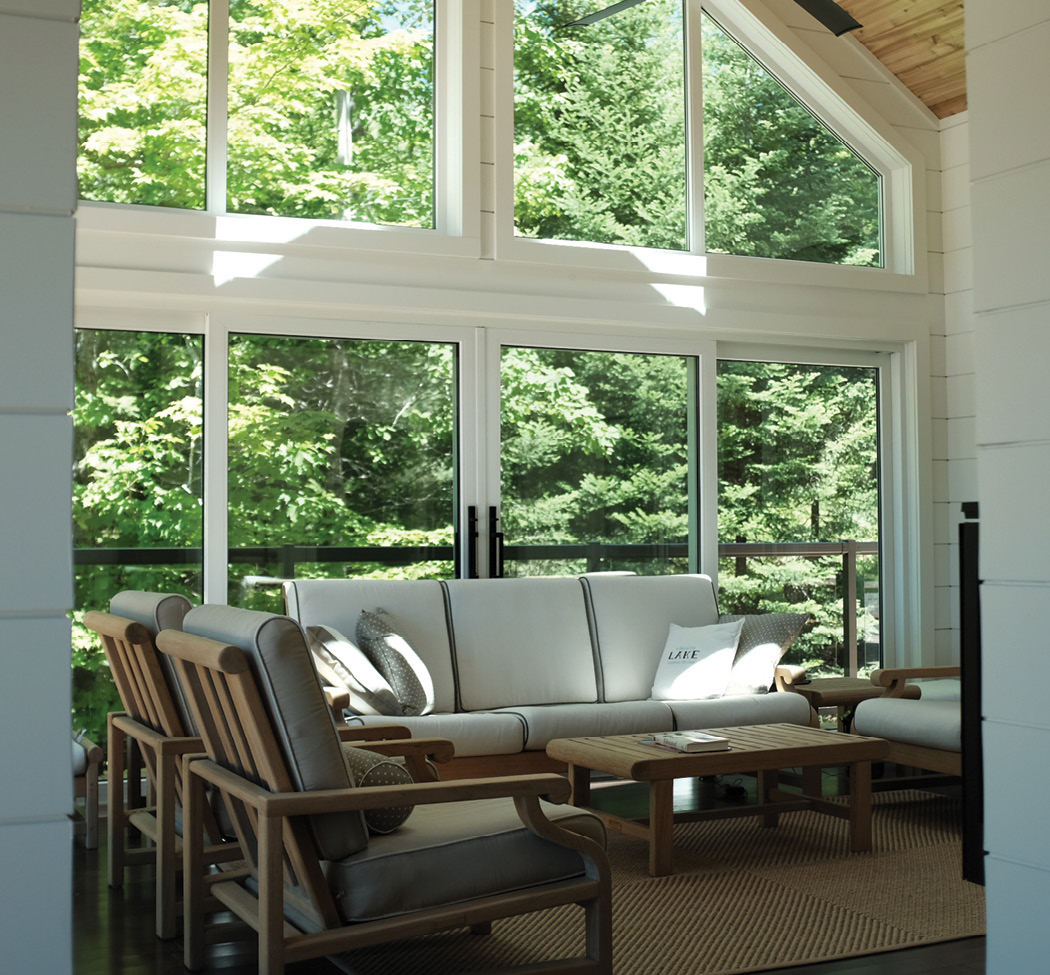 Large unobstructed views connect indoor and outdoor spaces. Bi-fold, hinged and sliding doors accentuate open floor plans by allowing two spaces to become one. Casement and floor-to-ceiling windows increase light infiltration into the interior without the clutter of panes. The bigger the window or door, the stronger the hardware that is needed to ensure it operates efficiently and effectively. "The trend is larger and larger windows and doors, so we have been increasing the strength of our hinges and handles to be able to accommodate the larger and heavier sashes," says Hoover.