A Conversation with Forel 
Marco Schiavon, CEO for North America, discusses the company's growth and industry trends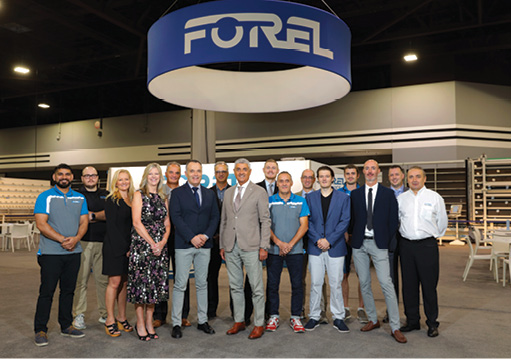 Ahead of GlassBuild America in Atlanta, Sept. 13-15, Marco Schiavon, Forel's CEO for North America, offered his perspective about the company's growth and innovation, as well as industry trends to keep an eye on. 
Window + Door: How is Forel positioning itself for continued growth and innovation?  
Marco Schiavon: Since 1976, Forel has worked hard to anticipate the needs of our customers while continuously improving and developing new technology to exceed their expectations. We utilize feedback from our existing and potential customers to give us firsthand experiences and challenges they face daily. Our research and development team plays a critical part in this success, holding over 50 patents worldwide. As of today, Forel has offices in four countries and works with 30 independent agencies throughout the world, allowing us to sell and install machinery in over 70 countries. 
Window + Door: How does the global nature of your business influence design and trends?  
Schiavon: Our vision calls for us to be suppliers of competitiveness. Being a global leader in glass processing machinery gives us the opportunity to recognize many of these trends before they come to fruition. It is particularly important that we stay in front of them to provide all customers with a vast number of pertinent solutions. Many of these trends may start in one area of the world but will ultimately emerge and grow in other regions over time. Forel is committed to evolve for the companies that want to continue moving forward and grow.  
Window + Door: What are overarching, big-picture trends in the machinery and equipment space? 
Schiavon: Although I would not necessarily consider these trends but rather evolutions, there are a few right now. We see the demand for larger and larger pieces of glass. This is becoming more obtainable to process because of the advancements in automated machinery. Another is for thermoplastic spacers to give our customers more flexibility with less inventory. 
Window + Door: How does automation continue to influence machinery and equipment trends?  
Schiavon: An autonomous warehouse will be the way of the near future. Automated machinery does more than automate "processes." It increases safety, reduces operating costs, improves quality and boosts production rates—important components for every manufacturer to consider. Forel has made considerable investments to improve and implement this technology into our customers' facilities already. From our IG lines, fabrication equipment and lamination lines we offer fully customized glass handling, storage and sorting systems to unite the different operations.  
Window + Door: What market challenges do your products solve?  
Schiavon: Forel equipment is designed to solve problems of the past, of today and the future. We design vertical solutions to minimize the footprint of the production floor and make our interfaces user-friendly so minimal training is needed. One of the greatest challenges today is shortages in labor. Moving toward automation lets you operate with a minimal workforce while increasing productivity and quality control.  
Window + Door: What are some of your reflections on weathering the past year? 
Schiavon: 2020 was a complicated year for all businesses. None of us knew what to expect or how we would handle the obstacles thrown at us. Our customers had to change their way of doing business and adapt quickly as well. Many are glad they made the initial investment in automation, especially during a time when we needed to work but also social distance.  
Window + Door: Have supply chain issues affected product offerings and/or trends? 
Schiavon: Yes, and we are still feeling the effects of the pandemic today.  There have been shortages of critical components, and a lack of shipping containers, both which have driven prices up.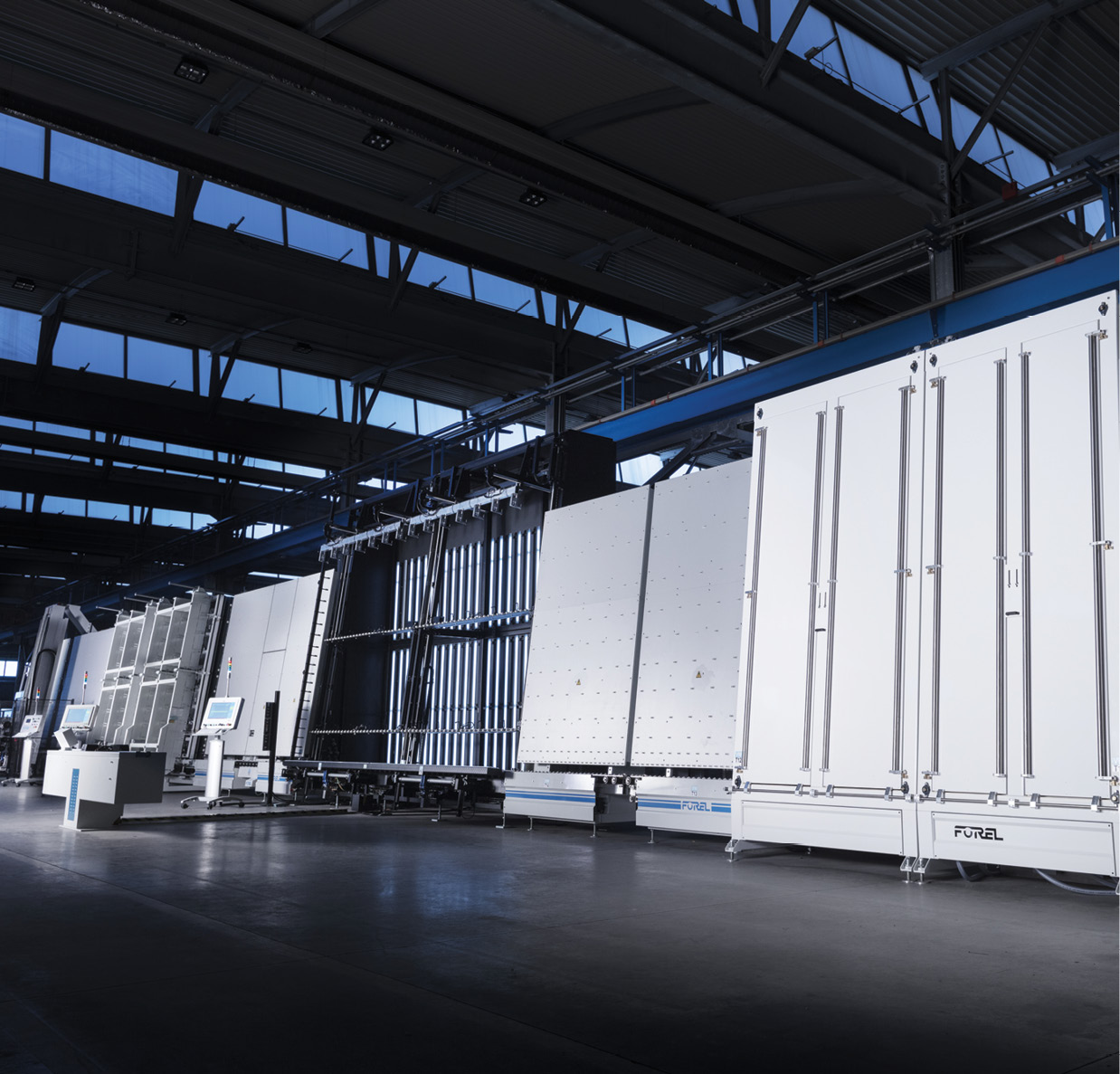 GlassBuild America 
Window + Door: What makes GlassBuild a priority for Forel?  
Schiavon: For many of us GlassBuild 2021 will be the first big conference we are able to meet face to face since the pandemic.  These exhibitions allow us to fulfill a natural human need, person to person interaction.  This year we look forward to showcasing our latest developments and technologies and to show our customers, Forel is here to stay! 
Window + Door: What do you get out of GlassBuild/come away with from the show? 
Schiavon: Historically we have had great success come from the show.  It has not only introduced us to new customers but has given us a chance to reconnect with existing customers we have not seen in some time.  We are especially looking forward to this year, come see us in booth #231!