Dealer of the Year Awards
Wed, September 11, 2019 - 12:00am
The Window & Door Dealers Alliance is pleased to recognize this year's honorees as among the best in the industry. We are excited to extend existing memberships to some of the winners and welcome the others as new faces of the Alliance. They join a growing membership of professionals dedicated to strengthening their businesses and elevating the industry. 
WDDA is proud to bring together this larger community of retail window and door companies. As the only national business organization representing the interests of independent window and door dealers, WDDA informs and connects the industry through publications, websites and member newsletters, Window & Door Dealer Day, peer-to-peer networking opportunities, and access to cost-saving services and industry discounts. We are dedicated to delivering the education, inspiration and collaboration you need to build a more profitable business. 
Member benefits include:
Business Education Program—These online webinars address members' top challenges in sales, marketing, lead generation, business efficiency and benchmarking.
Window and Door Benchmarking Report—Developed from an annual market research study conducted by The Farnsworth Group, this exclusive, members-only report offers a comparison of key metrics of window and door dealers across the nation. Look for the second iteration of this report in early 2020.
WDDA Mastermind Program—This new partnership provides WDDA members discounts on the premier networking program for window and door dealers. 
Visit WDDAlliance.org to check out the other resources, reports, cost-cutting member services, and education that can help you move your business forward. 
—Katie Gregg, Associate Director, WDDA Industry & Member Engagement
Standards of Excellence
The Window & Door Dealers Alliance Dealer of the Year awards program has a new look and feel for 2019, but still represents the same standard of industry excellence.
These prestigious awards, supported by Window + Door magazine, recognize benchmarks of professionalism in our industry, offer new ideas others can implement in their businesses, and highlight the continued development and evolution of companies in the window and door supply chain. These annual awards give us the opportunity to learn about dealers that are an inspiration to the industry—and this year is no exception.
In past years, the submissions we received spoke to a tense labor situation or challenges with perception of the industry at large. This year, overall, the submissions reflected more positivity and proactiveness. The 2019 nominations were more indicative of an industry that's staying true to its roots and doing what's right.
While reviewing the record number of entries, a common theme was quick to emerge across all categories: the importance of relationships. No matter the form or the means to get there, customer satisfaction and happiness, and partnership and community engagement, were prevailing elements of this year's awards program.
All these themes are apparent in the following company profiles. WDDA is honored to name them our 2019 Dealers of the Year.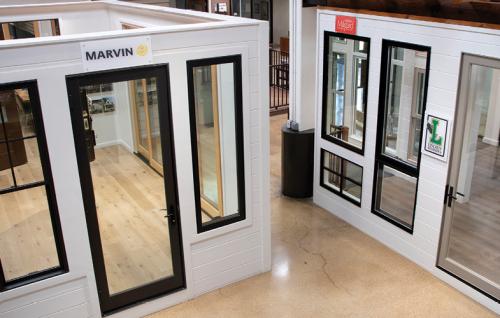 Best Showroom Design
-
Guido Materials
Guido Materials based in San Antonio, has been serving Texas for more than 70 years. Now in its fourth generation of operation, the staff continues its tradition of excellence, integrity and pride in workmanship established with the company's founding in 1927. For the past seven decades, Guido Materials has been the go-to resource for quality, custom and affordable building materials, windows and door systems—from starter homes to bespoke customer solutions. The company works directly with homeowners as well as builders and architects to provide quality products for remodels, new construction and more.
In recent years, Guido Materials added many premier window and door product lines and, in turn, recognized the need for a new showroom that the existing space could not accommodate. The company also recognized a gap in the market for window and door showrooms in their area. This led the company to completely renovate an existing structure to house a new showroom that is centrally located in San Antonio near the airport and two major highways.
To get this project off the ground, Guido Materials consulted with a commercial designer on the initial layout and the overall design concept. Building on that consultation, company leadership relied on the industry knowledge and expertise of its sales team to identify the displays that would best showcase a wide variety of window and door samples, as well as appeal to customers' needs and interests.
The overarching vision for the showroom was to offer display settings that feel like a home, making it easy for customers to visualize the products in their own space. That vision came to life in what is now an open, airy and modern showroom offering interactive home vignettes.
What's more, Guido Materials' new showroom design allows for space to host a variety of industry and community events. They have already hosted several successful functions including vendor lunch and learns, industry open houses and architect lectures.
Since moving into the new showroom in September 2018, Guido Materials has increased sales and staffing. The company has also realized a tremendous increase from vendors interested in partnering with the company on marketing activities and events.
It is apparent that their building, contractor and architect partners have quickly come to rely on the Guido Materials showroom and sales team as a valuable and reliable resource and partner. Above all, the investment in the new showroom from Guido Materials underscores its commitment to be a leader in the window and door industry.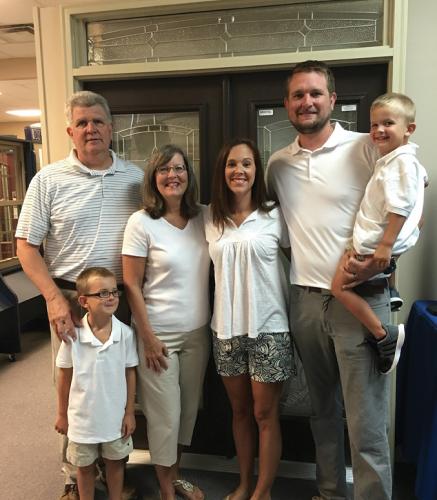 Community Service and Charitable Outreach
-
EntryPoint Doors and Windows of Atlanta
When first founded by Paul Butler in 2003, EntryPoint Doors and Windows of Atlanta specialized in quality custom door transformations in the Atlanta market. As EntryPoint's presence in the home improvement community grew, Butler drew on his industry expertise to expand the business to include complete window and door replacements. EntryPoint continues today as a family-owned and operated business, with Butler and his son, Brett, working in tandem to merge tradition and technology, with a focus on what is best for the customer.
EntryPoint enjoys the advantages of direct supplier relationships, which provides the opportunity to offer its customers a wide variety of superior custom products with quick turnaround and competitive pricing.
While EntryPoint prides itself on being a full-service provider, the company recognizes that it is not a one-stop-for-all. Instead, the company focuses time, energy and talents on just windows, doors and custom glass. This enables EntryPoint not only to build and expand on its product expertise, but also deepen its relationships with trusted suppliers, resulting in more innovative ideas and cost-effective solutions for its customers.
The importance EntryPoint places on relationships extends beyond suppliers and customers, and into the community. The company supports college scholarship programs, mission trips, the YMCA, booster clubs and sporting programs. Whether through financial means and marketing support or through volunteering time and manpower, EntryPoint is keenly aware of the needs of the community and the staff is at the ready to lend a hand.
The leadership team of EntryPoint Doors and Windows of Atlanta is present for the community events it supports whenever possible and recently helped to build fences for a local camp. The company also supported the mission trip efforts of employees, and company leadership has coached local teen programs.
For all the company gives to its community, EntryPoint Doors and Windows of Atlanta does not expect anything in return. The company is simply committed to bettering the community whether through the work the staff does or through supporting others. Company officials say they are proud to be in a position to say "yes" when they see a need.

Excellence in Customer Service
-
Tom Adams Windows and Carpets
Tom Adams Windows and Carpets, based in Churchville, Pa., has been beautifying homes since 1955. Today, the company is one of the largest home improvement services in the Philadelphia-Allentown area. Leadership at the company credits this success to friendly, yet professional, knowledgeable employees who sell and install high-quality windows, doors, siding, flooring and carpeting from the top manufacturers.
Customer convenience is always top-of-mind. Tom Adams' three showrooms are open seven days a week, the outlet is open five days a week, and the company also offers customers free financing. In addition, every order that is written up by sales staff is reviewed by the head of installation to confirm that they can complete the job correctly and add value to the home, and all calls that come to one of Tom Adams' four locations are recorded and used for training.
However, Tom Adams takes it one step further to differentiate itself from its competition in an increasingly challenging and competitive marketplace. Knowing that many companies spend sales money on marketing to create more leads, Tom Adams felt that raising prices to get more leads would take it away from its roots. "Growth comes with analyzing the customer's journey. Improve your customer satisfaction and you will increase your bottom line," owner Glenn Adams remarks.
To formally document this journey, the company implemented the Tom Adams Happiness Report. After each sale is complete and the project is installed, a customer service representative calls each homeowner to ask questions about the process including sales, installation, scheduling and service. This report is emailed to Sales Manager Robert Barufkin, who reads every one of the homeowner's answers. The feedback is added into a Google Analytics report that allows the company to compare week to week, month to month, and year to year.
At a recent Tom Adams sales meeting, a salesperson exclaimed that he tells his customers that, "We are not a sales organization, but an installation and customer care company." Tom Adams cares about sales, but sales are secondary only to the happiness of its customers. The company philosophy is that excellence is created in selling through exceptional customer service, which will create referrals and repeat customers. 
Approximately 80 to 85 percent of all Tom Adams retail sales are from referrals and repeat customers, and sales have grown a maintainable 8 to 10 percent every year. Yet, the company always strives to improve. "With the use of technology and people," Adams notes, "we will always monitor our performance to make sure that the Tom Adams experience is a great one to talk about."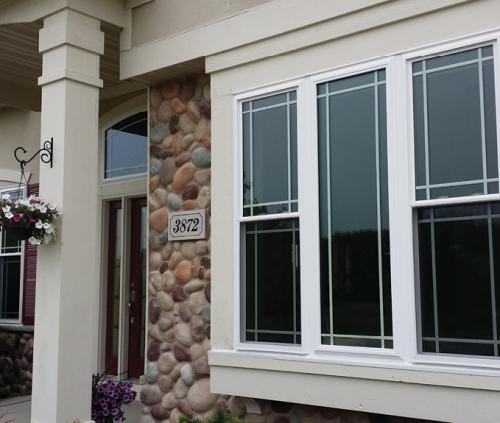 Excellence in Installation
-
HomeSealed Exteriors LLC
Milwaukee-based HomeSealed Exteriors LLC was founded more than a decade ago with the intent to live up to the highest standards in home exterior work. HomeSealed is committed to educating clients and being transparent with information, hiring only qualified and skilled labor and compensating them well, and employing installers in-house with decades of experience. HomeSealed is also fanatical about recommending the best products, especially for energy efficiency.
Recognizing that many companies offer only "pocket" or "full frame" installs to the disservice of homeowners who could benefit from an alternative, HomeSealed implemented a streamlined system for providing installation options and recommendations. The company believes this was even more important given the increasing volume of newer housing stock where windows are being replaced.
Some of these homes may not be candidates for pocket replacement or may have been built without a water resistive barrier or with an improperly lapped WRB. HomeSealed's streamlined system makes it easy for sales consultants to prescribe the correct installation style based on what clients want and the needs of the home. The system also allows for consistent and clear communication with installers.
Under this process, HomeSealed offers three different installation types in addition to pocket replacement. Spec R, which is similar to pocket replacement in that the window is downsized from the original, is used for applications where an old window must be completely removed. For example, a new construction vinyl window is removed and replaced with a new window that is downsized to fit within the existing jamb extension or drywall return.
The company's Spec X Express method maintains the size of the original unit; however, it is installed without a nail fin, and includes new head flashing retrofit along with foam insulation and sealant. Finally, Spec B is a true full-frame replacement sold with nail fin, flashing tape, and pre-finished, pre-assembled interior trim kits.
This process is implemented and overseen by management, and executed starting with sales, passing through measuring, ordering and ultimately installation. Uniform, consistent verbiage is used with the homeowner and through to sales and installation.
The result is that HomeSealed can provide services that are able to truly offer clients the best fit for their wants and needs. Customer satisfaction has improved, as has the efficiency of both the sales and production teams at HomeSealed. Installers are happier as they can complete jobs more efficiently due to clear communication. This, in turn, allows HomeSealed to hire and retain high-quality talent.
The implementation of a big picture, yet detailed, streamlined installation system is evocative of a point of pride for HomeSealed—the company is big enough to be reliable, but small enough to be personable.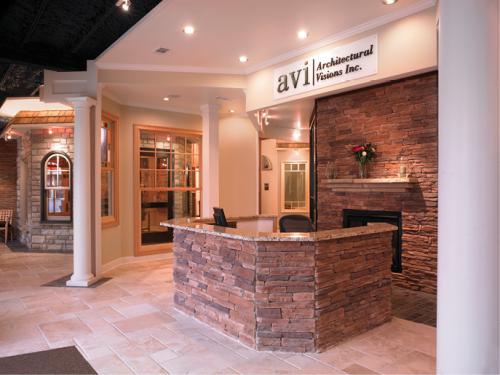 Education and Training
-
avi/Architectural Visions Inc.
Since 2009, AVI has specialized in custom window and door design with locations in Alpharetta, Buckhead, Blue Ridge, Columbus and Macon, Georgia; Franklin, North Carolina; and Nashville, Tennessee. The company is committed to providing elegant, high-quality products, superior customer service and expert advice to its customers, all while practicing eco-friendly standards. AVI's full-service window and door showrooms have full-size room displays and home design products including millwork, specialty hardware and more.
With staff spread across seven locations, it is important for AVI to embrace a company culture that defines who the company is, who it wants to be, and what it wants its customers to experience. As AVI expanded and grew over the last several years, the company leadership knew it was important to define its existing culture so it would remain the foundation for the new locations and staff.
To do this, the AVI management team began by reading books and attending seminars related to culture. They referenced the book "Culture by Design" by David J. Friedman and hired a consultant to meet with the management team to help guide the process. Over the course of several months, the team came up with 26 fundamentals they refer to as The AVI Way. Examples of these fundamentals include: Make Quality Personal, Be Relentless About Improvement, Treasure and Protect Our Reputation, and Honor Commitments.
This initiative was rolled out to all staff through a half-day training workshop that included real-scenario examples and plenty of discussion. The training was a success as employees were extremely engaged and excited about the commitment both to and from AVI.
Since the training, the fundamentals remain a prominent part of everyday work at AVI. Each week, a fundamental is outlined and discussed via email, including exercises for staff to work on the fundamental of the week.
The entire AVI team, from the top down, has truly embraced the fundamentals. The AVI Way is proudly displayed in showrooms and included in customer communications. Leadership created a pocket-size fold-out for easy staff reference, and the fundamentals are used in orientation for new team members. This provides an immediate understanding of what is expected of new hires and what they can expect from the AVI team.
AVI's initiative to define and solidify its culture has had an impact on its business. Sales have increased more than 40 percent in the last year, and repeat and referral business account for 68 percent of sales.
From the beginning, AVI saw itself as different from other companies—different in how staff treats customers, in how they work with each other, and in the results the team achieves. These differences are best captured in the 26 fundamentals, The AVI Way, that are the foundation for a unique company culture.