Grassroots Approach
Tue, May 15, 2018 - 12:00am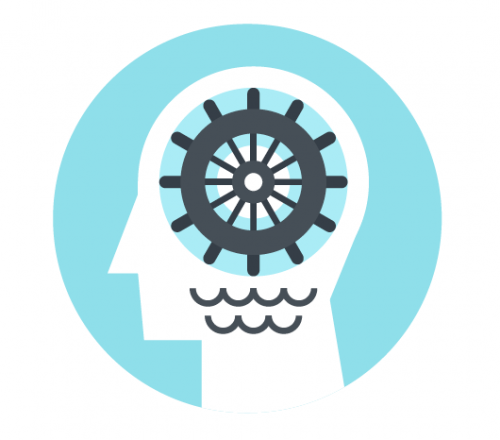 How to Get Connected and Sell the Industry
Contact local high schools. Get connected with guidance departments. 
Broadcast the benefits of a job in the industry through social media and video content. 
Offer to give lectures, career advice or help with activities at area schools. 
Volunteer for Junior Achievement USA.
Speak with a class about resumés and interviewing.
Partner with a technical college. 
Donate materials or time to help students with projects.
Participate in a job fair.
Get involved with Generation Next and MikeRoweWorks Foundation.
Leverage local trades organizations and building associations.
Work with schools to set up facility and jobsite tours.
Publish in local publications looking for human interest stories. 
Connect with local government to find programs and funding.
Collaborate with trades business partners. 
The problem is clear: the construction industry is booming at a time when labor is scarce. The causes are just as well-known: experienced workers are retiring faster than new hires can fill jobs, and skills are going with them; young people aren't interested in the trades, nor do they possess the necessary skills. But what's the solution?
Many companies have altered internal hiring and training practices to combat the challenges to varying degrees of success. Organizations supporting manufacturing and construction started implementing training initiatives and marketing campaigns to combat the issues. 
The conversation is buzzing, but the pace and impact for specific trades, such as fenestration, falters. Companies need workers now, and a solution for growth into the future. 
Many employers find that a whole new approach is required and are getting proactive about reversing the shrinking workforce on their own. They are finding workers in nontraditional places and training them on their own. They are addressing new hire expectations and false industry assumptions head-on. It starts by getting in front of young people and redefining what it means to work in the trades. 
Change the Approach
Sources say that it's much harder now to fill positions with the right people than it was in the past. Companies must be willing to adjust their thinking to recruit and prepare new hires for the job. "Doing what we have always done to recruit employees simply isn't enough," says Ann Micholic, vice president of human resources, Kolbe Windows & Doors, based in Wausau, Wisconsin. 
Micholic says developing relationships with schools, area businesses, local Chambers of Commerce and area employment groups has expanded the company's thinking to other hiring pools and possibilities. Kolbe gets involved in its local community in a variety of ways, connecting directly with young people as early as eighth grade. 
"We pursue as many opportunities as possible to spend time in classrooms, which allows us to discuss our company, the opportunities that exist and what it takes to be successful," says Micholic. "Getting our name in front of students can lead to conversations at home, and when the time comes to look for a job or pursue a career, they contact us." She advises that companies be prepared to discuss career options that exist within their organization, as well as about students' futures and how those plans might align with the opportunities companies have to offer.
Faced with fierce job placement competition, Twinsburg, Ohio-based Technoform Glass Insulation, glassinsulation.us, has, within the last year, partnered with area technical schools and community colleges. It is rethinking its approach to recruitment; differentiating to find needed employees. "The problem is quality. There's a skills gap even with candidates from the undergrad program," says Anjali Patel, human resources director. "We are figuring out where our gaps are and finding a qualified talent pool for every job, from the factory floor to engineering." 
The company has developed a marketing campaign to sell itself, just as it would its products. "We have a unique culture and we now have to shout it from the rooftops because we are in such competition for these jobs. We need to change how we communicate with [students]," says Helen Sanders, strategic business development for Technoform.  
This new marketing brochure for recruitment, specifically targeted to millennials, answers why a young person would want to work for Technoform, marketing its collaborative culture, flexible work environment and global reach as well as the opportunities available within manufacturing. 
The company also attends career fairs, where existing trainees within the team speak with prospective candidates or have conversations with students. "We find this helps 'sell' Technoform more effectively," says Sanders, "since our existing trainees can relate to other prospective candidates and can share their experiences in a meaningful way." 
Many fenestration industry companies are new to this method of recruitment and face an uphill battle. At the same time, most don't see a choice. "We have faced challenges in getting support from schools as some do not have structures in place to support these programs," but the company perseveres, says Patel. In order to grow, she says that the industry needs participation from the next generation in the manufacturing sector. •

Change the Training
In addition to changing how industry companies connect with prospective job candidates, companies are taking training more seriously than ever, and handling it on their own terms. 
"About two years ago I started to realize our growth potential was going to be limited quickly," says Scott Brown, co-owner of Carmel, Indiana-based Franklin Window and Door. "There's lots of passive talk about this issue," he says. "Manufacturers, colleagues in the industry—they were all seeing the same thing, but no one was working on the problem."
After making many phone calls to businesses and schools, Brown put together a group of area construction industry companies to start Residential Arts, a trades education cooperative. Brown will handle fenestration installation training, while others handle anything from carpentry to HVAC. 
"We have a lot of young contractors [in central Indiana] and we are all friends. We're pulling together. Ultimately, to do something big, there will need to be money and organization or government support behind it, but we can get it started." 
The co-op meets with local high school seniors to work through their resumés, bring them into industry businesses to see career opportunities, and help them with training and job placement. So far, Brown has selected to work with two students to help them land jobs in the industry. He hired an educator and will launch Residential Arts this summer. 
"Area high schools have some construction skills classes, but we are taking students during school breaks and training them on-the-job specifically for job placement." Residential Arts partners with manufacturers to train students on specific products to graduate certified workers. "Homeowners will benefit from this education—it hits other businesses than just [fenestration]," he says. "Training people right leads to better products and service, and that's a better image for the industry."
Over time, Brown's goal for Residential Arts is to create an accredited education program for window and door installation. Until then, he will continue to collaborate on training and recruitment needs and encourages others to do the same. "Have a ton of conversations," he suggests. "I try to have at least two to three conversations a week about this endeavor. It's funny where these conversations can take you." 
These conversations can lead to relationships, and all kinds of opportunities follow. For one example, Kolbe works with schools to ensure the company has the resources to meet the needs of career-age students during internships and co-ops, presenting an attractive place to work upon graduation, says Micholic. The company provides assistance with tuition, free housing and opportunities for year-round internships, with a summer or a summer-plus semester option.
In another instance, now that Technoform has established relationships with area technical colleges, it recently launched the Technoform Trainee Program in partnership with them. "We are providing a platform for [students] to learn, implement, adapt and grow in their skill set," says Patel. In the program, trainees continue studying in their field while being exposed to a real work environment.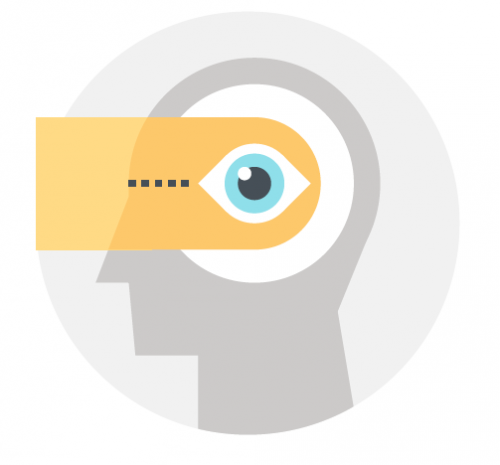 Change the Perception
For companies investing in such grassroots approaches to recruiting, the battle to find and train people goes beyond the individual company and means more than simply filling jobs. Fenestration industry companies are realizing that future success requires a shift in public perception.
"Our biggest challenge is to change the image of the trades," says Brown. "Parents see it as a dead-end job instead of a career opportunity." But, for Brown and many in the industry, a career in fenestration means making good money in a sustainable field, with room for career advancement in the time it takes to earn a college degree. 
Regional and national construction organizations are working on improving the perception of trades careers. "But we need this today," says Brown. Fenestration company owners and executives are beginning to have conversations about the entrepreneurial and career-minded path within the industry, but more is needed. The benefits and opportunities, relief from debt, the technological advances and sense of accomplishment that result from trade careers—these should be broadcast to change perceptions of parents, students and educators. 
"People do not appreciate the opportunities available in manufacturing. And they think it's a dying industry," says Sanders. "We need support from [schools] plus local governments to help move away from the current focus on encouraging high school graduates to take four-year degrees to one where [other] options … are both encouraged and equally valued." 
Concerted grassroots recruitment and marketing efforts from all aspects of the national industry are needed to change perceptions. But, it can start within fenestration industry businesses, by prioritizing company culture and quality to improve the image from the inside out. 
On Perception
Notable insights on changing the image of the industry; changing its view of the workforce 
"The view of manufacturing is that it's hard, dirty work. We hear stories from students who tour. It's key to get them inside our plant: they see happy workers, equipment to do heavy lifting, technological advances. They are then more comfortable at career age because they have met us and seen our plant."—Jane Kessel, human resources director, Linetec.
"Outreach from all sources will be critical to make faster changes to perceptions. [This can be through] programs that provide scholarships for relevant subjects of study at trade schools and colleges from the association. Alternatively, associations could organize work placements or internships with member firms through relationships with trade schools and colleges."—Helen Sanders, strategic business development, Technoform Glass Insulation.
"Challenge the idea that young people don't want to work. Our approach needs to change. Everyone skilled needed the skills at some point. Technical machines and processes, using technology, that's a place to support the generational differences."—Ryan Foley, vice president of field operations, H.J. Martin and Son.