Multi-panel Doors | Big, Bold, High Performance
Today's multi-panel doors are designed with bigger glass expanses and narrower sightlines as bringing the outdoors in is at top of mind
Bigger openings, more glass, larger panels and narrower frames dominate the multi-panel door market today. All of these attributes fulfill what customers seem to want most: a connection with the outdoors and prolific natural light.  
"The industry is talking about bringing the outdoors in, big glass and narrow frames, which has certainly shaped the category," says Brenda Brunk, senior product manager at Marvin. "The trend we're tracking is about connection to air and views, new ways for homeowners to live happier, healthier lives. To us, it's not a fad, but an ongoing need we're fulfilling." 
READ THE FULL ARTICLE in Window + Door March/April 2020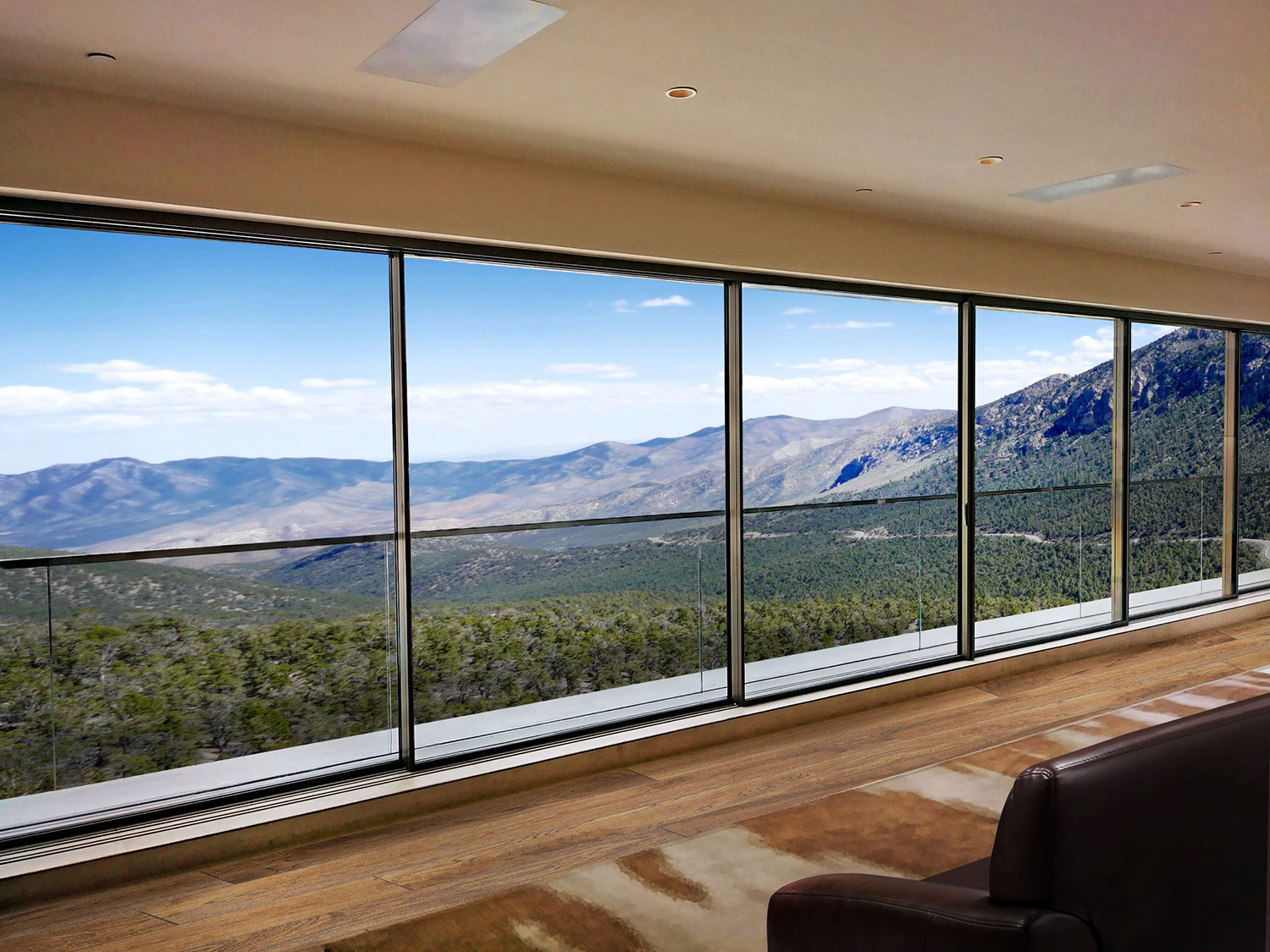 Panda Windows & Doors TS.X0 is a system capable of panels as large as 250 square feet, 16 feet high and 2,000 pounds. The 15/16-inch stiles are structurally reinforced for panels higher than 10 feet tall, and steel rollers enable smooth operation. Multi-point locks and reinforced fabrication secure the system from forced entry. The hurricane-rated, thermally broken TS.X0 also is capable of creating radius systems, with the tightest radial depth achievable (8 feet).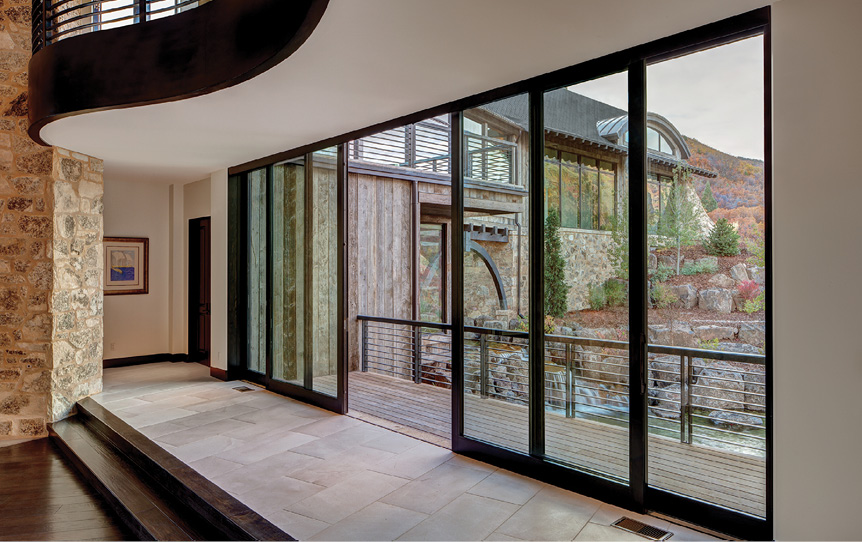 Marvin's Ultimate Lift and Slide Doors are designed to be easy to move as the panels lift up, slide over, then drop down and are held in place. The doors are built on a track system and available in pocket and stacked configurations. Panels slide into a wall opening in the pocket configuration, whereas door panels stack together to create the illusion of only one panel in the stacked configuration (pictured). Performance sill options and a recessed track are available.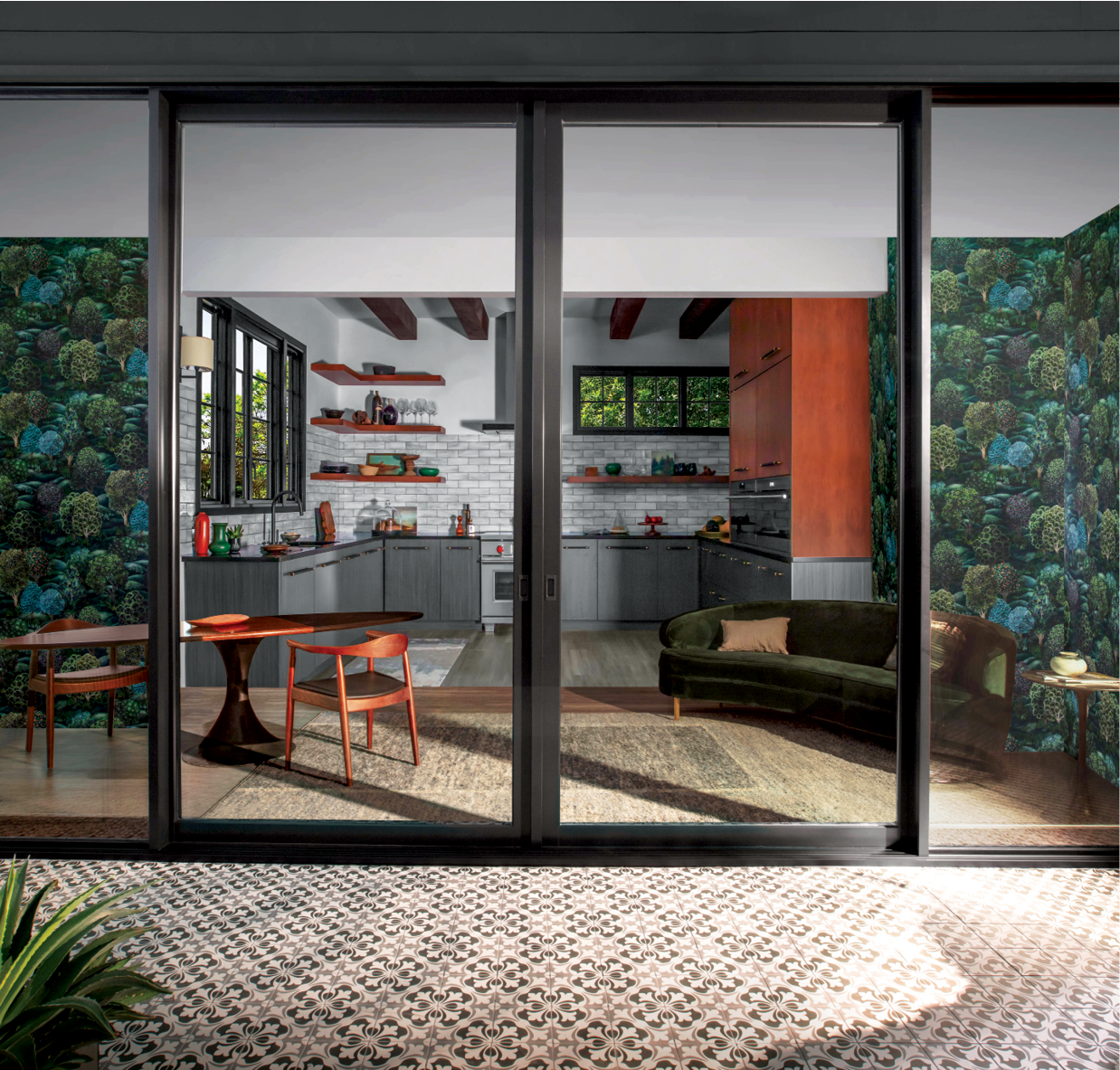 Weather Shield Windows & Doors' Contemporary Collection Next Gen Sliding Patio Door utilizes a hardware system that shifts the active door panel shifts inward, perpendicular to the wall. This shift releases the perimeter sealing gaskets for ease of operation. When the door is locked, the panel is drawn in to create a tight seal with multiple locks on both stiles. It also has a wept 1 1/4-inch seal.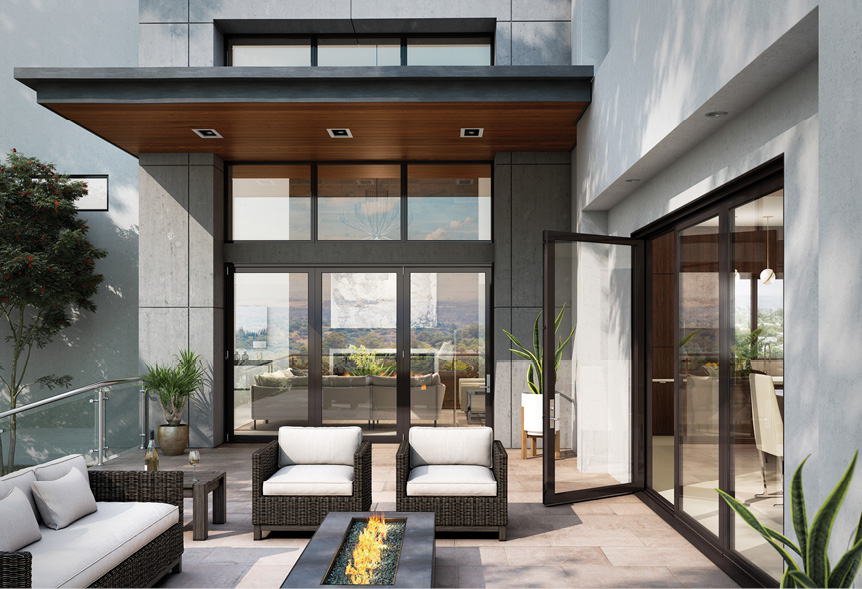 Andersen's Architectural Collection Contemporary Folding Outswing Doors now has a contemporary panel option that has 3 11/16-inch tiles and rails, a maximum panel width of 48 inches and concealed shoot bolt hardware. The product meets performance grade certification of PG40 up to 8 feet and PG30 up to 10 feet. The folding door is part of Andersen's Big Door product line of moving glass wall systems, which also includes liftslide, MultiGlide and pivot doors.