Replacement's Robust Outlook
The replacement window market is poised to enjoy growth through 2023 as demand increases in the repair and remodeling segment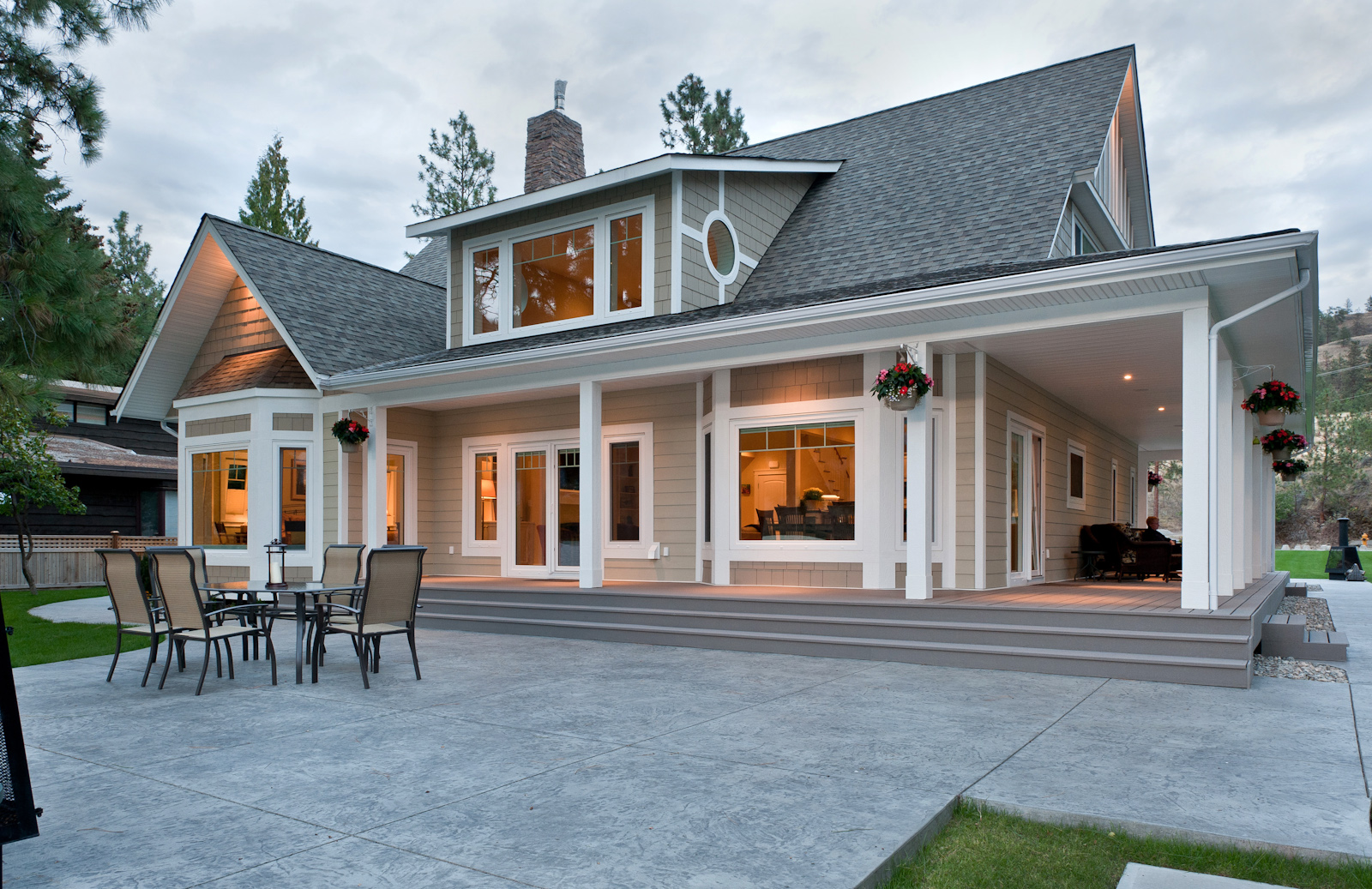 Above: Kommerling's System 76 windows and doors were used throughout this private residence in Okanagan Falls, British Columbia, to achieve better sound and thermal insulation.
The replacement window market is a sweet spot in U.S. residential window demand, driven largely by growth in the repair and remodeling segment. Manufacturers and installed sellers serving the replacement market earn above-market profitability and experience faster growth by targeting the homeowner and understanding what influences homeowner purchase decisions. That knowledge, in turn, will help manufacturers and installed sellers further succeed in this robust segment of the market. 
New demand for residential windows
Source: Principia Voice of Customer survey, December 2020. Projected sources of U.S. demand through 2023.
47.69%
Repair and remodel 
single family
41.22%
New construction 
single family 
11.09%
Repair and remodel 
multifamily
Strong R&R demand growth
Repair and remodeling demand generated almost two-thirds of the $17 billion U.S. residential window product demand in 2020, according to Principia research. R&R volume growth is expected to outperform new construction through 2023, growing at an annualized rate of 5.3 percent.  
Research further shows that total residential window demand will increase by an additional 8.1 million units over the next three years. The R&R market will account for more than 5.3 million new units, with 4.4 million coming from single family. Single-family new construction is also expected to perform favorably over the next three years, but the multifamily new construction segment is not expected to generate any new demand through 2023, mainly due to pandemic-related disruptions. 
Specialty channels positioned for success 
Replacement windows go to market through a variety of channels, with a heavy reliance on specialty retailers. Two distribution channel nodes have experienced particularly strong growth and profitability: sell-furnish-install (SFI) and installed sellers. These channels market directly to the consumer and install the windows. 
The SFI channel is where the manufacturer sells directly to the consumer and installs its own products. Examples include Renewal by Andersen and Champion.
Installed sellers do not make windows; rather, they leverage marketing and sales expertise to sell directly to the homeowner and install the product. Power Home Remodeling and Window World lead this channel.
These channels are positioned for continued success driven by the growth of the R&R market.
The homeowner's role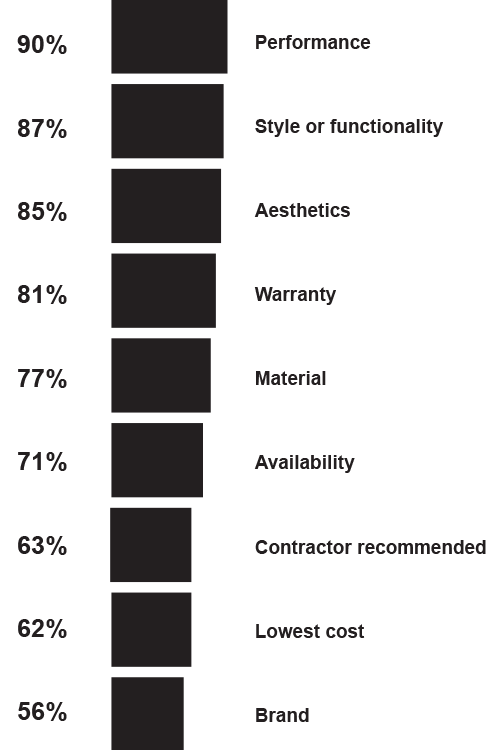 Because the homeowner is the decision maker in replacement windows, understanding what matters to them is instrumental. Research shows that homeowners spend more when they make the window purchase decision versus when a contractor or builder makes the selection for them. And, homeowners who replaced their windows for aesthetic reasons did so 10 years sooner than those who replaced them for functional reasons.
In a recent Principia survey, product performance, including durability, low maintenance and energy efficiency, mattered most to homeowners in their window selection. Vinyl was the most prevalent frame material cited, followed by composite windows. Wood was the most commonly replaced material.
Window style or functionality and aesthetics also ranked as important factors. Double-hung, single-hung and sliding styles accounted for the bulk of replacement windows. Casement, however, has been increasing over time and recent social listening buzz Principia tracks has been around bay windows and sunrooms. 
Brand ranked least important to homeowners in window selection, but brand awareness and positive brand perceptions reinforce the homeowner's peace of mind with their purchase decision and their confidence that the manufacturer will stand behind their products. Brand also helps justify a higher ticket price for higher-quality replacement windows, especially because brand importance increases with homeowner income. Homeowners clearly value product performance and strong consumer brands play a supportive role.