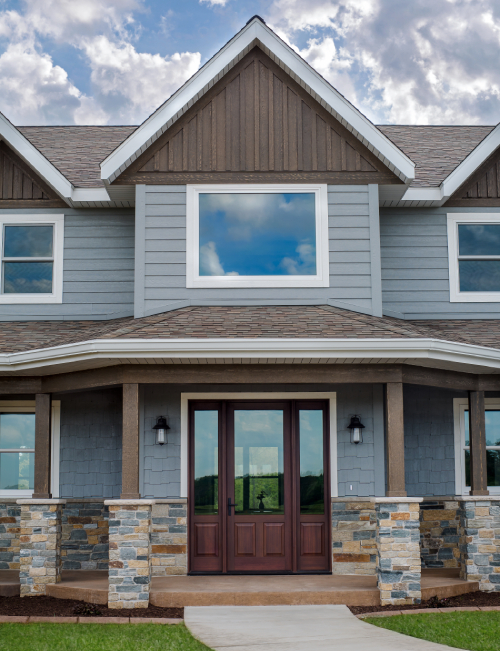 A home's front door often is its most public-facing connection to the community. It sets the tone for engagement with neighbors and visitors, presenting an inviting welcome or a protective barrier.
Depending on local ordinances and homeowners' association (HOA) rules, the perceived entrance may begin at the property line with open landscaping or gated fencing. If a front door directly faces the street, it may feel more approachable than one angled away from the street or set back on a front porch. Along with its ease of access, a front door's transparency evokes connection: the more glass that composes a door and its surrounding entry, the more inviting it seems.
A door's style may need to align with a neighborhood's established architectural norms, or it can showcase a homeowner's personal expression. Oversized pivot doors, arch-topped double doors, swing doors with side lites and—almost any size or configuration is possible.
Architectural aluminum doors offer structural integrity, high performance, long-term durability and design flexibility. Aluminum doors and framing can be finished in nearly any color of architectural paint or in a selection of anodize metallic tones. Specialty finishing options include textured wood grain coatings that mimic the look of wood with the minimal maintenance and longevity of metal.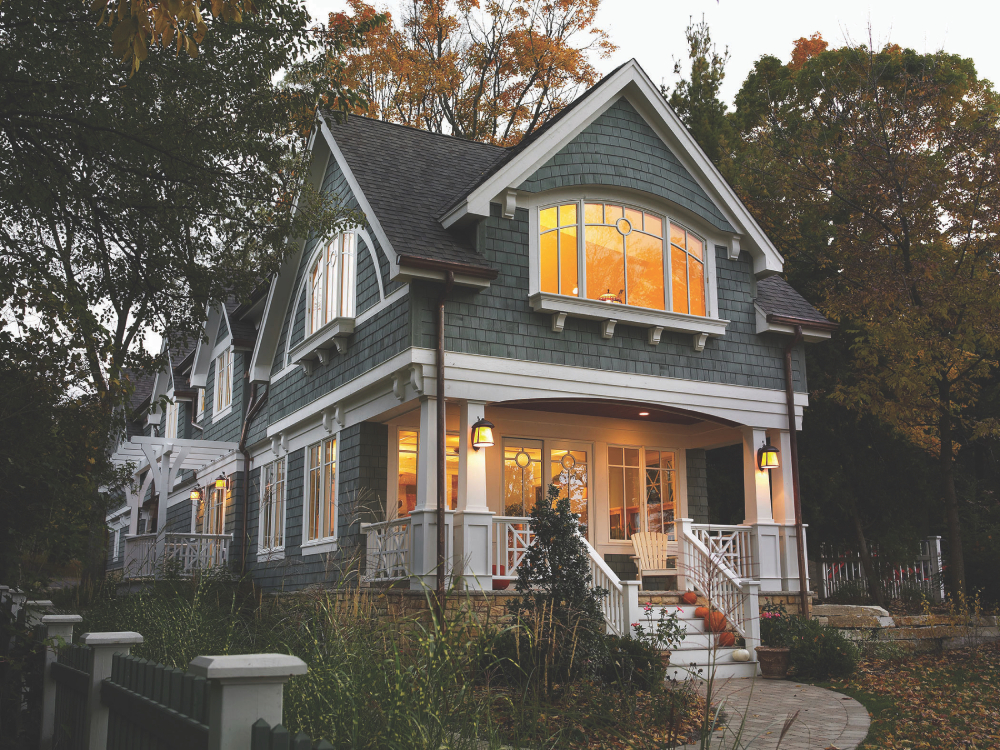 In some communities, the front door's color may need to be approved by the HOAs or other local authorities. Neutral colors in white, brown and gray remain widely accepted and popular across the country. If the home's designer has their finger on the pulse of color design trends, homeowners may hear a recommendation for entrances fashioned with natural greens, dark oceanic teals, muted wildflower hues or other earthy shades.
Bright, bold colors create distinctive and memorable entrances, but their exceptional appearance may require an HOA's permission. Historically, homeowners in English colonies used color to indicate their discontent with the reigning authority by painting their doors yellow, orange or red. However, doors painted red traditionally symbolize a place of respite. During the Civil War, red doors indicated safe houses along the Underground Railroad. In other cultures, a door was painted red in celebration after the home's mortgage was paid in full. In Amish communities, blue doors have been associated with hospitality, fellowship and faith. In the Chinese practice of Feng Shui, red is reserved for south-facing doors, and blue or black for north-facing entrances.
Black finishes remain a popular choice because they bridge between a modern and a timeless appearance. Doors and windows with black finished framing look contemporary as well as respectfully reminiscent of old steel windows for a semi-industrial, farmhouse-chic or updated historic aesthetic.
For homeowners seeking to sell their homes, a recent research study by Zillow found homes with a high-contrast black front door offered the highest potential payout with prospecting buyers saying they would be willing to pay an average of $6,449 more. A slate blue-gray front door commanded an estimated $1,537 or more. A house with a front door painted pale pink generated the opposite affect with prospective buyers saying they would be willing to pay an average of $6,516 less. While popular, front doors painted cement gray also had lower appeal with buyers saying they would pay $1,236 less.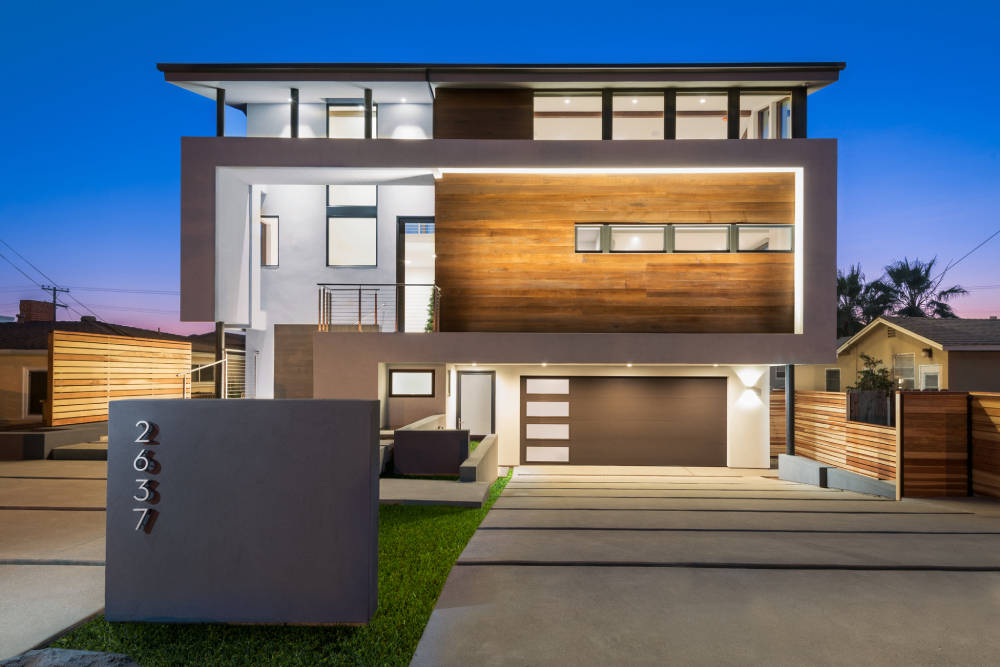 Beyond color choice, a home's value also may be affected by the finish quality of the doors and entrance. Faded, cracked and peeling finishes can send a message that the home has been neglected and is in disrepair. To ensure the intended positive impression and durable performance, choose an experienced finishing service provider and specify the most stringent finishing standards.
An anodize finish that meets AAMA 611 Class I standards delivers the highest resistance to corrosion, discoloration and wear with minimal maintenance in most environments. An architectural painted coating that meets AAMA 2605 standards provides industry-leading resistance for chalking and erosion, withstands humidity and salt spray, and retains its color without fading. Specifying these standards will help ensure the finish protects the aluminum material to support the doors' appearance and functionality for many years to come.