Hope After the Storm
Nonprofit Eight Days of Hope rebuilds communities after natural disasters strike with an emphasis on resiliency and meeting or exceeding minimum codes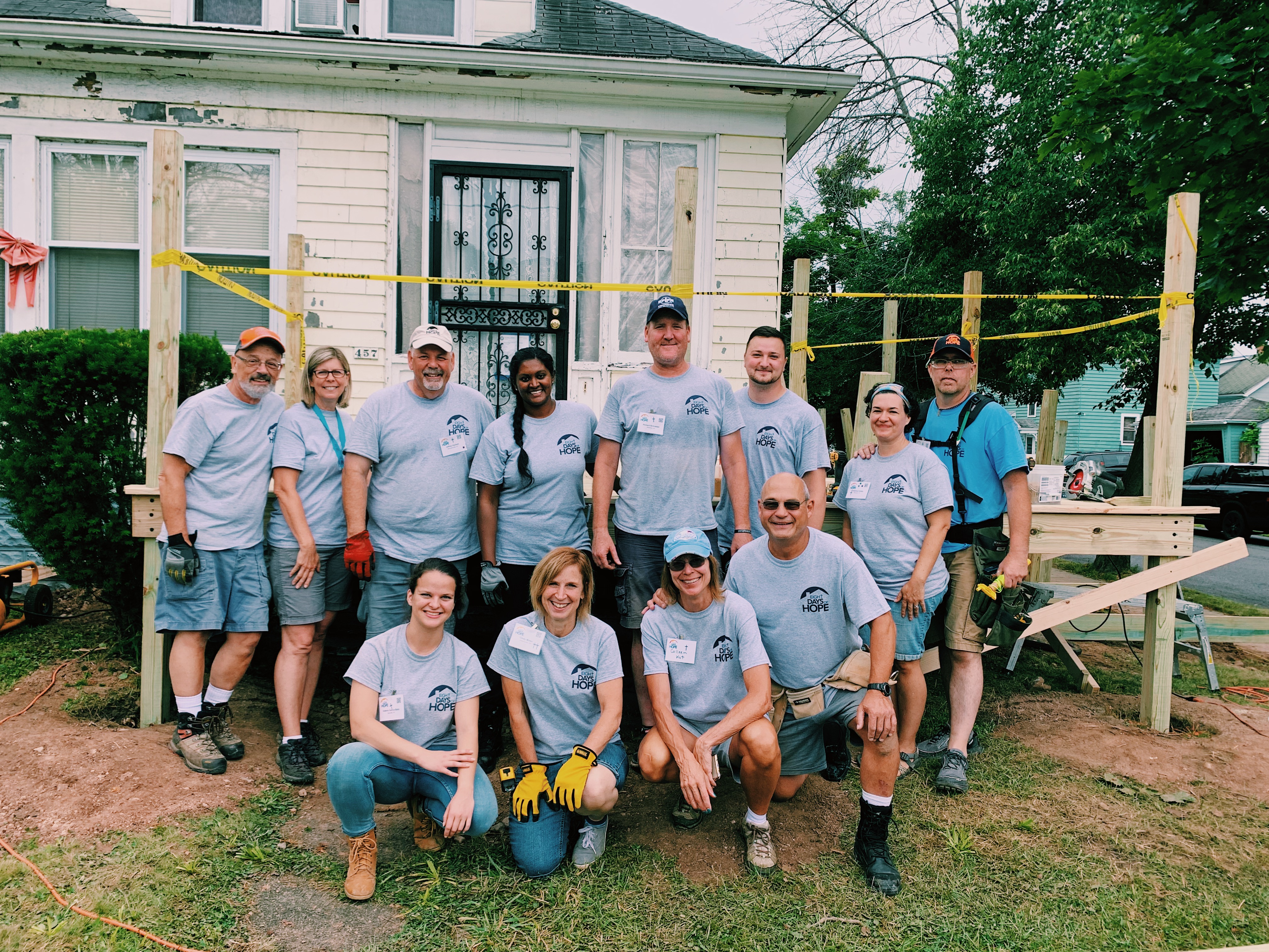 With hurricanes predicted to worsen in the coming years, according to a study by Yale University, the resiliency conversation is more important to the building products industry than ever. Certainly, smart building practices and materials are paramount to the conversation, but even the strongest of buildings can fail under enough force.
After the storm rolls out, it leaves in its wake a trail of damage, from which homeowners and communities must rebuild. Fortunately, myriad organizations exist to help damaged communities do exactly that. 
One such is Eight Days of Hope. Its President and CEO Steve Tybor has a unique perspective for rebuilding. He spent more than 30 years in the building materials industry, most recently as a vice president and business manager at ProVia, before leaving to pursue his nonprofit full-time. It has 152 volunteer leaders across the country, with the goal to expand to 250 leaders by next year, and Tybor estimates it has about $3.5 million of equipment that is always prepared to deploy.
Among its many functions, Eight Days of Hope has rapid response and rebuilding arms. Rapid response deploys within 24 to 72 hours of a disaster to help families salvage what is left of their homes, tarp roofs, gut homes, clean properties and provide other immediate relief. The rapid response team arrived in Houston 36 hours after Hurricane Harvey hit and spent eight weeks on immediate cleanup.
The rebuilding arm, meanwhile, goes into an area six to 15 months after a disaster with thousands of volunteers and all of the necessary building materials to rebuild hundreds of homes in only eight days – hence the nonprofit's name. In the past 14 years, the organization rebuilt about 5,500 homes from 50 disasters. Harvey alone necessitated 4,600 volunteers travel to Houston for two eight-day building periods, during which they completed $15 million worth of work for 808 families. Tybor says the nonprofit focuses most on homeowners who lack insurance or are uninsured for the magnitude of the damage.
Rebuilding that volume of homes means significant material costs, many of which are donated or procured at a discounted rate. "People give the first 30 days after a disaster," explains Tybor. "We live in a very short news cycle. The first 30 days [after a disaster], people give resources, finances and are willing to extend themselves to somebody in need. The window is short."
Rebuilding, however, doesn't start until six to 12 months after the disaster – well beyond that 30-day window of the most donations Tybor speaks of. Eight Days of Hope works closely with some partners, such as ProVia, which has donated windows, doors, vinyl siding and stone; World Vision, which donated drywall for Houston rebuilding efforts; and others.
Oftentimes, says Tybor, communities use disasters as a time to reset the building codes and their expectations. "When we go to a market we always meet with the local building inspectors and we ask them: What rules do you want us to follow? The standard set across America or do you have standards in this community?"
At the very least, rebuilding always meets the minimum codes, and frequently exceeds them. Tybor shares they recently received a donation of DP-50 windows they plan to use in hurricane zones. "We always look to go above and beyond what the family was already receiving," he says. "We work to bless the families to the best of our ability and help them upgrade wherever we can."
Stay tuned for Window + Door's March/April issue for an article about resiliency, fenestration's role and code development.