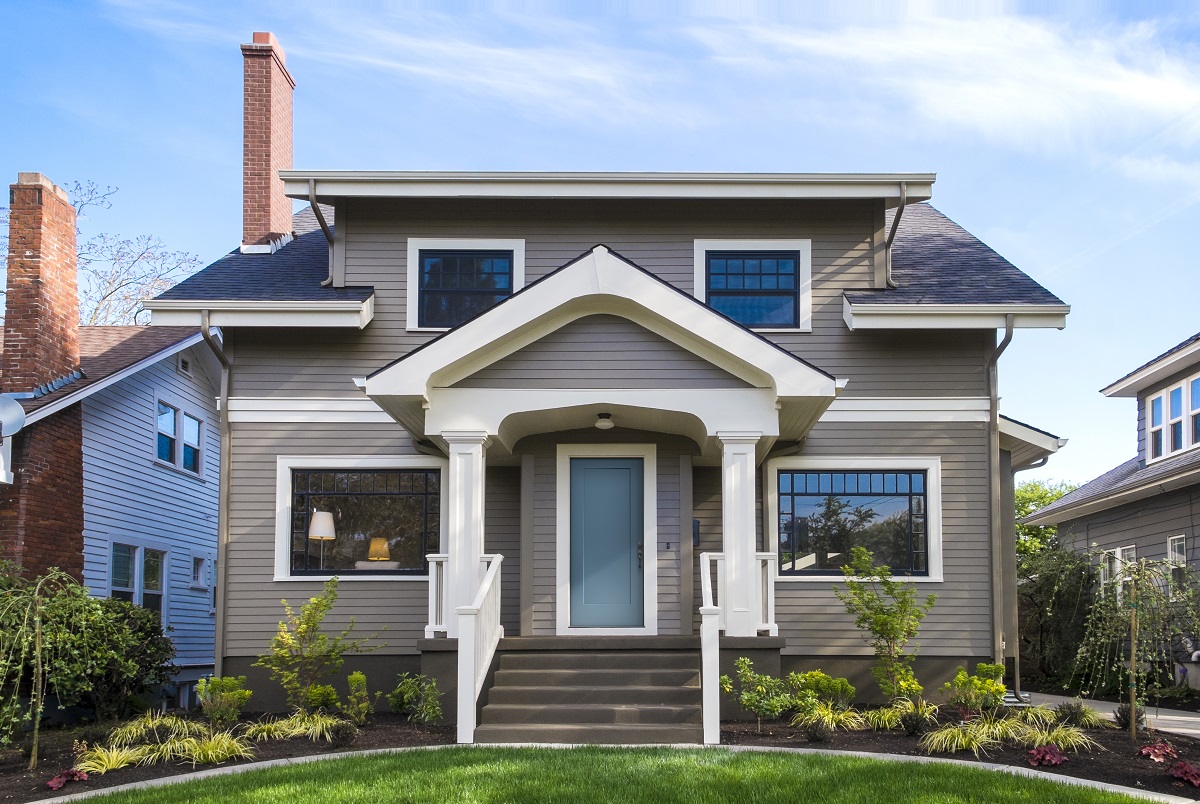 With features like custom built-ins, large windows and open floor plans, it is no wonder that the Craftsman style is having a popular moment. Craftsman homes have features that appeal to both traditionalists and minimalists, so it is a good style to keep in mind when curating product offerings and educating customers.
The History of the Craftsman Trend
Despite its modern appeal, Craftsman homes emerged all the way back in the late 19th century as part of the Arts & Crafts Movement in Britain, and became popular in the U.S. in the beginning of the 20th century. This movement was geared toward reviving custom handiwork; proponents of this style wanted to make custom features more widely accessible.
The movement was also the inspiration behind the Craftsman and bungalow styles, which remained popular through the end of World War II, when the ranch style became more common. However, characteristic features like simple furnishings and colors, natural patterns, open family room floorplans, large amounts of natural light and built-in cabinets are the same trends appealing to many modern buyers. Of course, there are features like dark wood paneling and sleeping porches that don't apply as widely, but plenty of timeless, traditional touches remain desirable.
Additionally, Craftsman homes were designed to honor beauty, functionality and family comfort. While homes made of individually handcrafted elements may not be accessible or desirable for every homeowner, manufacturers can incorporate elements of Craftsman design in their products while architects, designers and builders can pull inspiration from the floorplans of this period to create homes that appeal to buyers.
Launching a Craftsman Line
Our company decided to launch a Craftsman product line this year, bringing together many of our most popular products in one collection.
How did we go about this? We started with a goal to select our products that blended simplicity and character and that provided the same benefits as the key Craftsman features. We then went about meeting this goal by housing all of our relevant products in a new product series, choosing materials and designs that offered classic detail, as well as a few more minimal options to round out the collection. We included some optional accessories for those who want to further embrace the trend and pile on Craftsman features for a more intricate look.
This series has been popular, and we hope other manufacturers will consider pursuing this, and the building community as a whole will look to this style while creating more homes.