Contractor Index Shows Increasing Optimism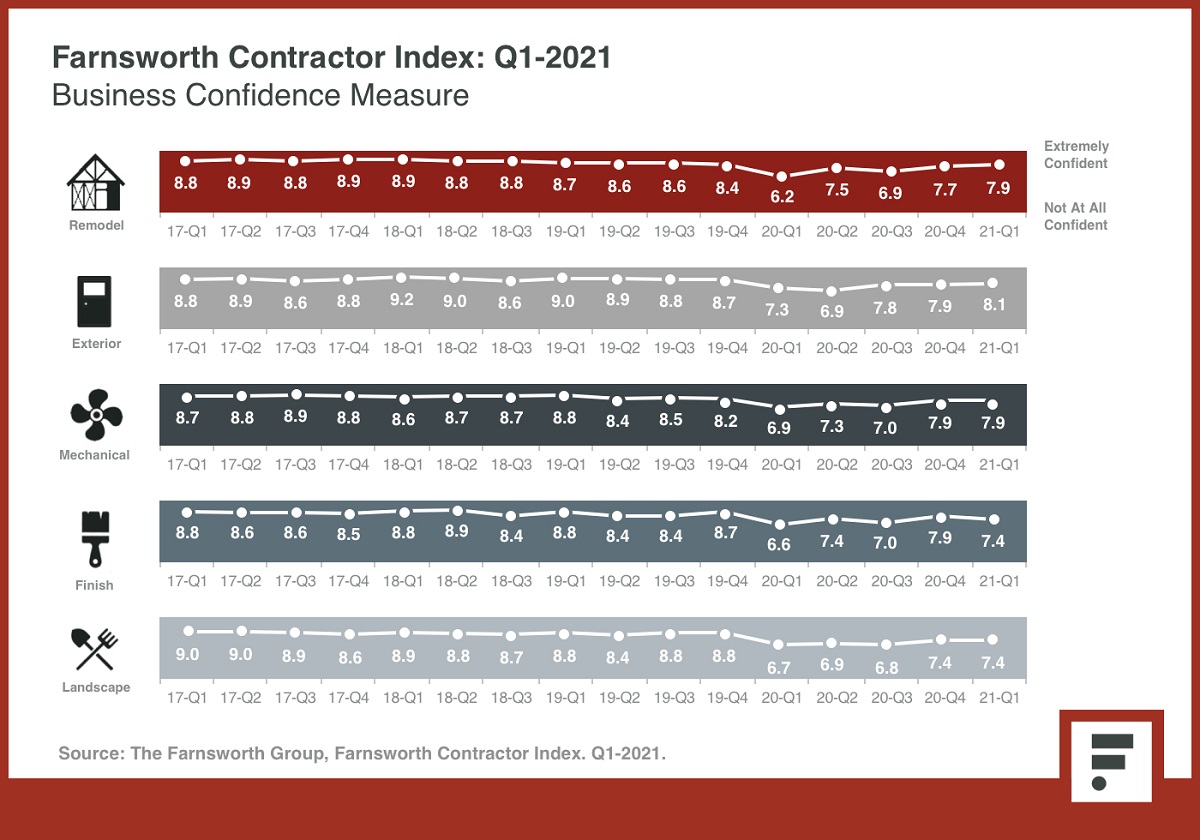 The Farnsworth Group's Q1 - 2021 Farnsworth Contractor Index shows increasing optimism across the board, though not yet to pre-pandemic levels. Contractors are the most confident they have been in over a year. Key takeaways from this quarter's Contractor Index include:
Q1 2021 project activity is greater than Q1 2020, with the largest YOY increase among remodelers.
'Quality of leads' continues to remain better than pre-pandemic levels.
'Ability to close leads' is higher than pre-pandemic levels in most cases. This is the result of quality leads, i.e., homeowners intent on doing the work.
'Lead volume' remains higher in most cases than pre-pandemic levels signaling strong contractor activity for months to come.
Confidence among all contractor segments is up a full point YOY – 6.74 in Q1 2020 to 7.74 in Q1 2021.
54 percent of residential contractors expect to increase their company revenue in 2021 over last year.
Most expect to increase their revenue in 2021 by 10 to 20 percent.