PGT Innovations Delivers Post-Storm Aid to Louisiana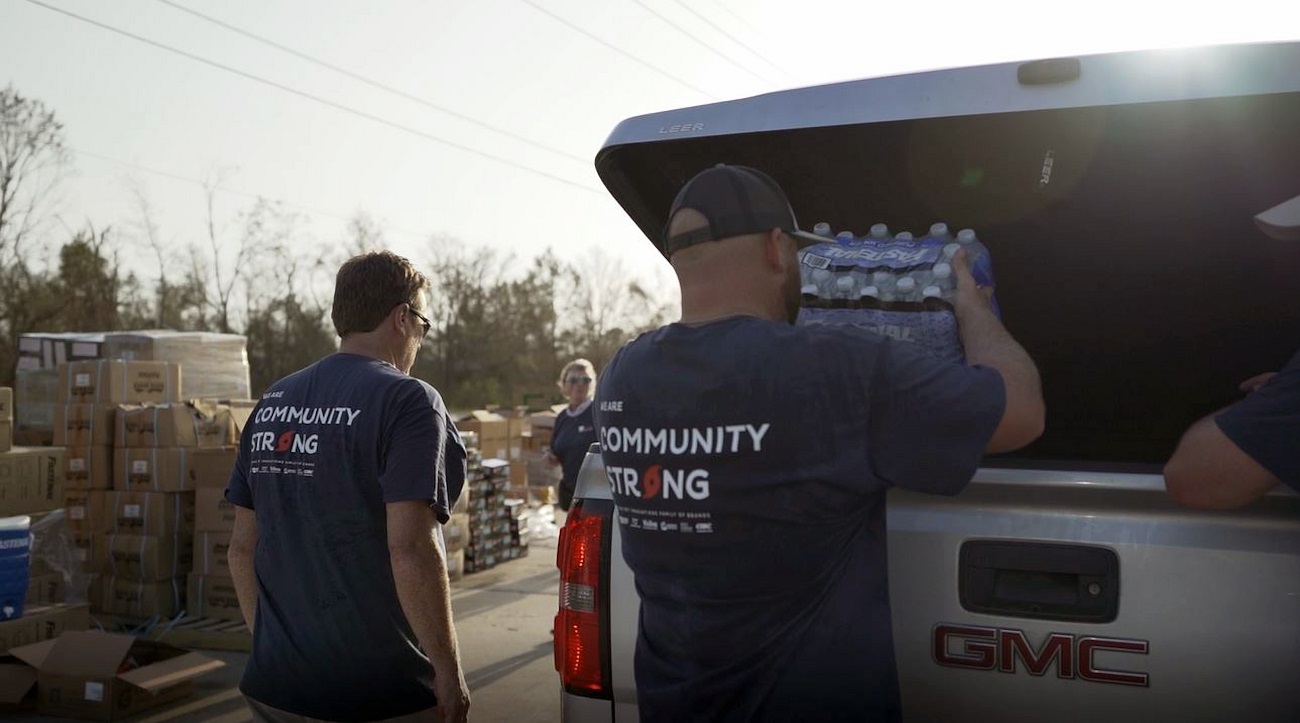 PGT Innovations held a drive-thru Hurricane Laura Relief Supplies Distribution Event in Lake Charles, Louisiana, on Sept. 2, where the Florida-based company provided emergency supplies to those affected by the recent Category 4 hurricane. 
Prior to the storm making landfall, the PGT Innovations team was securing provisions, including more than 800 tarps, 1,700 batteries, 38,000 bottles of water, generators, chainsaws, oil, coolers, first aid kits, extension cords, and 200 flashlights, among several other items. 
More than 750 area residents drove through the distribution line while supplies lasted. Commodity items and non-perishable food items were also made available to the public. The remaining quantity of supplies – primarily water and tarps – were provided to residents of the Cameron Parish, Louisiana, area.
The PGT Innovations volunteers included Sean Armantrout, Cesar Fuentes, Gary Greksa, Steve Smith and AJ Wells, as well as truck drivers Dewayne Brown and Carl Sikkema.
"When a storm impacts any of our neighboring states – whether along the East Coast or across the Gulf, our team is compelled to help however we can with relief efforts to aid those families affected," says Jeff Jackson, president and CEO of PGT Innovations. "As a company headquartered in Florida, we have seen the devastation that these incredibly powerful weather events can leave behind. Our goal is that the support and supplies we provide will help residents know that they are not in this alone; that there are companies and organizations that will be there to help them rebuild their homes, their communities, and their lives."
"It's truly remarkable what PGT Innovations has done," says D.J. Ashy, president of Doug Ashy, an authorized PGT Innovations Dealer in Lake Charles. "Words can't even explain how gracious we are that they came and helped with this event. It's terrible to see what's happened out here, but it's uplifting to be able to do this for people."
The U.S. National Weather Service states that Hurricane Laura is tied as the strongest land falling hurricane in Louisiana on record, with maximum wind speeds reaching 150 mph at landfall. The organization also states that storm is tied for the fifth-strongest hurricane to hit the continental U.S.