Roto North America Introduces New Laser Machine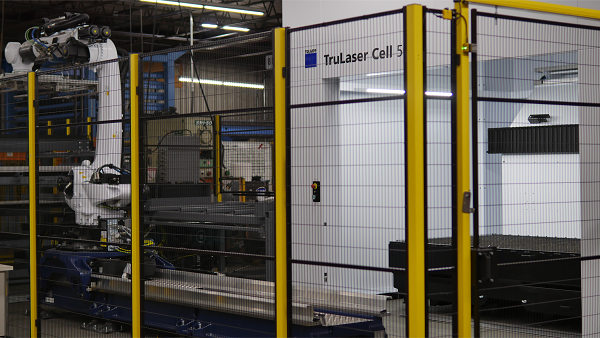 As a continuation of the investments planned for the 2021 calendar year, Roto North America added and integrated a new Trumpf TruLaser Cell 5030 at the Chester, Connecticut, location. This laser brings an expansion of capacity, new technology and faster production time to Roto North America's manufacturing line, according to the company. 
The Trumpf TruLaser Cell 5030 adds 50 to 60 percent more capacity than previous technology used, says Roto, resulting in a 130 percent increase in processing, as well as benefits including reduced scrap, tighter variances and heightened consistency, faster response time for machinery support, and higher flexibility in processing a variety of materials. In addition, the technology used to develop the laser is more efficient in terms of energy usage, allowing for a reduced amount of consumption throughout that portion of the production line and process.  
The new laser is built with integrated parts specifically to load the machine for amplified productivity.